College students are happiest and most successful when they are engaged and involved in student life. At Maine Maritime Academy, you'll have many opportunities to make the most of student life, from clubs and organizations to athletics and the Regiment of Midshipmen.
At Maine Maritime's annual Student Life Awards Banquet, we recognize student leaders who have contributed to Maine Maritime and the Castine community through service projects, athletics, employment, and co-curricular organizations and activities. Build your resume, have fun while you're doing it, and you may even be honored through your involvement at Maine Maritime.
Maine Maritime Academy Instagram
Amazing Location
Student life in Maine gets you outdoors, on the water, and into a broad range of activities at Maine Maritime Academy, thanks to our incredible location on Castine Harbor on upper Penobscot Bay. Maine Maritime's amazing location prepares you for at-sea and shoreside careers and provides you with outstanding recreational opportunities. You'll have access to Maine Maritime's fleet of sailing vessels for both learning and recreation. Outdoor adventures also await you at nearby Acadia National Park, Baxter State Park, and the Appalachian Trail.
Residential Life
While you're required to live on campus as an undergraduate student at Maine Maritime, you'll also be glad you did. You'll make new friends and have easy access to your classes and on-campus activities and events. Curtis Hall, a coed housing complex, is the largest residential facility of its kind in Maine. It offers a variety of conveniences, including an in-house barber shop, gaming lounge, computer lab, student lounges, and study spaces. You'll have access to the Harold Alfond Student Center, with dining rooms and a snack bar, and a range of on-campus recreational facilities, including a swimming pool, field house, and cardio fitness and weight rooms. A public 9-hole golf course is located directly across from campus. Learn more about on-campus living at Maine Maritime.
RA Perspective
Niko Racioppi
Major:
Marine Transportation Operations
Hometown:
Flemington, New Jersey
I love the community-building aspect of being an RA. It's so great to see the majority of your section start out as strangers and then, over time, become almost like family.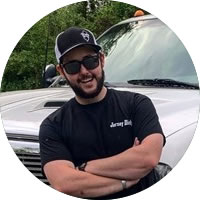 Maine Maritime Athletic Programs
The Mariners participate in NCAA Division III, vying for conference championships and playoff positions against teams from Maine, New England, and the East Coast. Maine Maritime offers varsity sports for men and women as well as intramural and club sports. Learn more about Maine Maritime athletic programs.
Maine Maritime Student Activities
By getting involved in student activities at Maine Maritime you'll have fun, make new friends, learn more about yourself, and learn what it takes to be a responsible member of the global community. Enhance your leadership skills and gain experience by working for Student Activities as an orientation coordinator, orientation leader, work study student, or student worker. Contact Director of Residential Life and Student Activities, Blossom Thao, to learn more about working for Student Activities.
Maine Maritime Clubs & Organizations
From academic clubs to special-interest clubs to the service fraternity Alpha Phi Omega (APO), you'll have opportunities to get involved through more than 30 clubs and organizations at Maine Maritime Academy. If a club or organization you want to join isn't already established, you can create your own!
Student Government Association (SGA)
Represent the Maine Maritime student body and work to ensure the rights of all students through the Student Government Association (SGA). You'll also build your leadership skills and other invaluable skills while making lifelong friends and connections.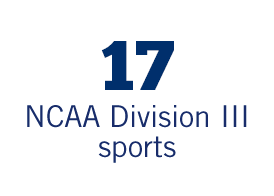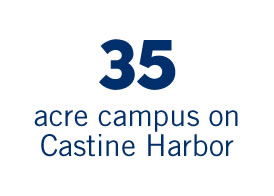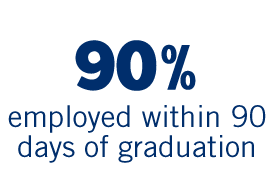 Maine Maritime Campus Activities Board
Get involved in the Campus Activities Board (CAB) and help provide diverse, high-quality entertainment for the Maine Maritime community. By serving on CAB, you'll gain event planning and business experience, too. You might even attend a regional or national conference. Contact Jessica Shively to learn more about CAB.
Regiment of Midshipmen
One distinctive aspect of college student life at Maine Maritime is the Regiment of Midshipmen, a unique leadership training organization. Participation is required if you're pursuing an unlimited U.S. Coast Guard license as part of your major. While students do wear a uniform, a USCG requirement, the Regiment is not a military organization. However, membership is open to all who want to gain valuable leadership experience. The Regiment is also a great way to make new and lasting friendships.
Contact an Admissions Representative
If you're ready for a degree that leads to exceptional careers on land or at sea, please contact an admissions representative at Maine Maritime Academy.
Veterans
Maine Maritime Academy welcomes veterans and has the resources in place to help you transition to student life. Please contact our dedicated admissions representative for veterans.
Transfer
Maine Maritime Academy welcomes motivated and academically qualified transfer students. Please contact our admissions office to learn more about transferring to Maine Maritime Academy.
Apply now and request more information
We invite you to start your application or request more information about degrees at Maine Maritime Academy.