Each year students and Student Activities staff work together to create the Trick's End yearbook. The yearbook is primarily focused on the graduating class but also includes events, athletics, faculty and staff photos and more. Every senior has the opportunity to create a "Senior Half-Page" which allows them to share important photos and messages and information specific to their time at MMA. Families are also welcomed to purchase up to a full-page ad to show their pride for their graduate. Family Ads are purchased directly at the yearbook sales site (see below).  Information on Senior Half-pages will be shared soon!
Senior Photos
Senior photos will be taken October 25, 26, and 27, 2022. All seniors are encouraged to have a photo taken so they can be in the yearbook, but purchase of any photos taken is not required. Register for photo appointment on MyStudentLife.mma.edu under Appointments.
Yearbook Purchase
Yearbooks and family ads can be purchased directly from our vendor.
Submit Your Photos
Do you have some awesome photos of your time at MMA that you'd like to see in the yearbook! We want them! We're looking to gather photos of all the amazing things you have been doing here at MMA! Not sure what we're looking for? Here's some ideas:
Photos of you in-class, out on the water, at work, or around Castine!
Club & Organization events and group photos
CAB Events
Sporting Events and Activities
New Student Orientation
NROTC
Homecoming
RPT
Move in
Ship Jump
RIC
Cruise
Cadet Shipping & Coops
Academic awards
Athletics awards
Regimental awards
And many more!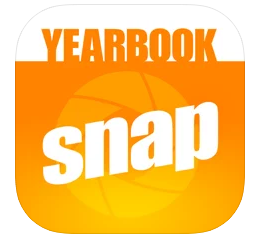 You can submit photos via the Yearbook Snap app. Download Yearbook Snap from the app store and search for Maine Maritime Academy. When asked for a code enter: MMA. From there you can upload all your photos from your phone or computer directly to the yearbook staff! Be sure to include a note of names of all present in photos, what event photo is of, and the year it was taken.