Schedule your visit to campus, hear what our alumni say, and listen to our current students. That and so much more below!
Ways to Visit and Connect with Maine Maritime Academy

Schedule Your Visit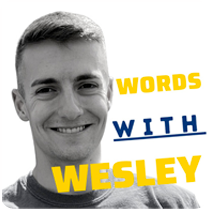 Words with Wesley Podcast
The official podcast of Maine Maritime Academy. This is your source for all things MMA related, interviews, admissions advice, student perspectives, and more!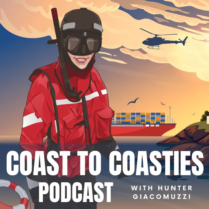 Coast to Coasties Podcast
Maine Maritime Academy alumnus Hunter Giacomuzzi '20 is the host of the podcast "Coast to Coasties". In two episode he interviewed fellow alumnus Elan Silver '20 to talk about their experiences at Maine Maritime Academy and the life of the merchant marine in industry.
Episode 22: "The Importance Of The United States Merchant Mariners – With 3rd Mate Elan Silver" – Anyone interested in hearing about what our great Merchant Mariners are doing out in the deep ocean, this episode is for you.
Listen Now
Episode 23: "What It's Like Attending A Maritime Academy – With 3rd Mate Elan Silver" – This podcast is for anyone who wants insight to help them decide which path is right for them, or anyone generally curious about what it's like to attend a Maritime Academy for 4 years.
Listen Now
The hands-on training you receive is excellent whether in the wet lab, simulators, or the waterfront and training ship. Maine Maritime Academy is a unique place to learn.
~ Elisa R., Penobscot, Maine