Bring your love of the ocean and your desire to study and preserve marine life to the marine biology degree program at Maine Maritime Academy. Our location on Castine Harbor provides the ultimate setting to become a marine biologist. From day one, you'll have hands-on learning experiences in labs, on research vessels, and at nearby field sites, all of which will give you a solid foundation for a career in marine biology.
Through the marine biology degree program you'll learn from, and work alongside, experienced faculty. These experts and mentors will share their love of science, teaching, and learning with you. They will help you build the critical knowledge and skills you need for marine biology degree jobs, from aquarist to fisheries biologist and researcher to science teacher — or to continue your scientific studies at the graduate level.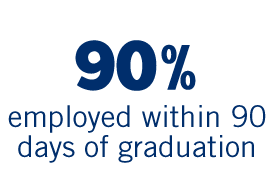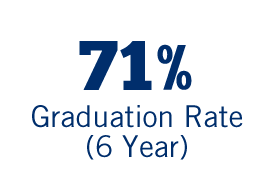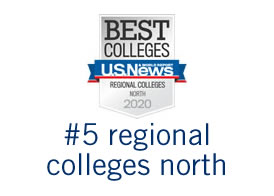 Ideal Location
Maine Maritime Academy's location on Castine Harbor on the upper Penobscot Bay is the ideal setting to earn a marine biology degree. Unlike some marine biology college programs, you won't have to wait to experience life as a marine biologist. Early in your education you can explore and conduct research, collect and identify flora and fauna, and immerse yourself in laboratory investigations. In addition to Castine Harbor, you'll have access to field sites, such as Holbrook Island, rocky intertidal shores, local estuaries, salt marshes, and mud flats for exploration and research.
Dual Major Option
If you want to work in the marine biology field and have an interest in operating small vessels, consider the marine biology and small vessel operations dual major option. Through this 5-year degree path, you'll learn how to safely handle and navigate small vessels. You'll also prepare to test for a U. S. Coast Guard license, up to 200 gross tons, operating in near-coastal waters up to 200 miles offshore. Expand your career opportunities and make yourself more marketable as a marine biologist with this unique dual major option.
NECHE-Accredited
The marine biology degree at Maine Maritime Academy is accredited by the New England Commission of Higher Education (NECHE), a non-profit, non-governmental membership organization. With this regionally recognized standard in accreditation you can be sure you're receiving a quality education.
Student Perspective
Briana Mays '22
Major:
Marine Biology
Hometown:
Bradenton, FL
I chose MMA because of the class sizes and the unique opportunities it presents. I am very far away from home, but I get a great education and I also get to play volleyball. Since class sizes are small, you to form relationships with both your professors and classmates.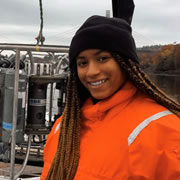 What Is Marine Biology?
From the start of your marine biology degree coursework at Maine Maritime Academy, you'll experience what it's like to be a marine biologist who works on the water with live organisms. With a focus on the interconnections and interactions of ocean animals, seaweeds, and microbes, the marine biology degree program at Maine Maritime Academy prepares you for a broad range of careers and graduate schools.
Specialized laboratories and vessels
As a marine biology major at Maine Maritime Academy you'll use first-rate cellular/molecular laboratory equipment, such as dissecting and compound light microscopes, gel electrophoresis, and a thermocycler for PCR. You'll also have access to boats, such as the research vessel Friendship, that are unparalleled by other marine biology colleges. You'll gain practical sea time and the skills to observe, identify, make predictions, and experiment with ocean organisms through this marine biology degree.
Technical, hands-on experience
You'll be immediately immersed in laboratory courses, including field surveys, collections and identification of local flora and fauna, and investigations into marine organism physiology. You'll gain field experience at places such as the Maine State Aquarium, Boothbay Sea and Science Center, Marine Mammals of Maine, and the Clearwater Aquarium. If you pursue the dual major option, you'll complete 120 sea days on appropriate vessels and through laboratories, simulation, cooperative work experiences, and a 14-day training cruise aboard the schooner Bowdoin.
Regiment of Midshipmen
The Regiment of Midshipmen, a uniformed student body dedicated to leadership, honor, integrity, discipline, and comradery, is a unique part of Maine Maritime Academy. While your participation isn't required as a marine biology major, some students choose to join the optional Regiment to gain the self-confidence, self-discipline, leadership abilities, and teamwork skills that are highly valued by employers.
What Can You Do With A Degree in Marine Biology?
Graduates of the marine biology degree program at Maine Maritime Academy go on to work as specialists at aquariums, aquarists, fisheries biologists, marine resource technicians, secondary school science teachers, researchers, laboratory managers, and hydrographers. They are employed at state and federal agencies, such as the National Oceanic and Atmospheric Administration (NOAA) and the Maine Department of Marine Resources. They also work in animal health, aquaculture, and aquarium/husbandry, and earn advanced degrees at graduate or veterinary school.
Career outlook for marine biology majors
Employment of zoologists and wildlife biologists, which includes marine biologists, is projected to grow 5 percent through 2028, according to the U.S. Bureau of Labor Statistics.
How much do marine biology graduates make?
The median annual wage for zoologists and wildlife biologists, which includes marine biologists, was $63,420 in May 2018, according to the U.S. Bureau of Labor Statistics.
Alumni Perspective
Sierra James '19
Major:
Marine Biology
Hometown:
Plymouth, NH
I chose MMA for the community and unique opportunities that it offered me. I came from a small town so I loved how small the campus was. There are a lot of opportunities that come along with that: I got to get a fantastic hands-on education, made great connections with my professors, played two sports, and was involved in student leadership on campus.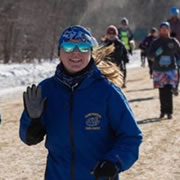 Explore Classes for Marine Biology Majors
The marine biology degree at Maine Maritime Academy focuses on essential biology, including biology, ecology, physiology, cell biology, and genetics, and more specialized topics relevant to the study of marine organisms. This well-rounded marine biology degree will include courses in the arts and sciences with a focus on tools for clear and efficient communication.
General Biology I
Chemistry I
Composition
Introduction to Marine Science
General Biology II
Chemistry II
Humanities I
Calculus I
OS Seminar I
Any PE Course
Any Swim PE Course
Marine Botany
Intro to Organic Chemistry
Calculus II
OS Seminar II
Technical Physics
Marine Zoology
OS Seminar II
Design & Applied Stat in Science
Marine Geochemistry
Technical Phsyics III
Any PE Course (2)
Ecology
Marine Organism Physiology
Physical Oceanography
OS Seminar IV
Any BI or OS Course
Cell Biology
Seminar V
Prep for Research in Marine Science
Any BI or OS Course
Any EC,HC, HMSS, HY or PY Course
Humanities II
OS Seminar VI
Research Project
Any Course
Any Course EC,HC, HMSS, HY or PY Course
Genetics
Any Course (2)
Any EC,HC, HMSS, HY or PY Course
View all courses for the marine biology major.
Explore Classes for Marine Biology and SVO Dual Majors
The Marine Biology/Small Vessel Operations dual major allows the student to complete all of the requirements for the Bachelor of Science degree in Marine Biology and Small Vessel Operations, as well as a USCG license as mate of vessels not more than 200 gross tons, Near Coastal (200 miles offshore). This program in marine biology science may be completed in 5 years and is designed for students who plan to work in the marine biology field and may need the capability to operate small vessels.
General Biology I
Chemistry I
Pre-Calculus
Introduction to Oceanography & Environmental Science
First Year Experience
Seminar 0
Ocean Survival
General Biology II
Chemistry II
Calculus
Composition
Seminar 1
Marine Botany
Intro to Organic Chemistry
Humanities I
Intro to Nautical Science
Hum/SS Elective
Seminar II
Basic Sailing
USCG Firefighting
Marine Zoology
Chemical Oceanography
Design & Applied Statistics
Tech Physics I
Seminar III
USCG Firefighting Live Burn
Lifeboat Exam
Marine Organism Physiology
Ecology
Physical Oceanography
Tech Physics III
Seminar IV
Intro to Vessel Operations
Research Prep
Cell Biology
Dept/Program Elective
Dept/Program Elective
Seamanship
Seminar V
Research
Humanities II
Hum-SS Elective
Seminar VI
Small Craft Technology
Small Craft Construction
Genetics
Dept/Program Elective
Free Elective
Free Elective
Free Elective
Cargo I
Marine System
Terrestrial Navigation
Terrestrial Navigation Lab
SVO Dept. Elective
Meteorology
Navigation Rules
Electronic Navigation
Electronic Navigation Lab
Topics in Small Vessel Operations
200 Ton License Seminar
View all Marine Biology and small vessel operations courses.