Active Learning
Ocean Studies students take advantage of MMA's location on Castine Harbor and Penobscot Bay to learn about the ocean. Examples include:
Incoming freshmen participate in a cruise aboard the R/V Friendship during their first week of classes.
Ecology labs visit nearby rocky intertidal shores to learn about algal and invertebrate species living there.
Physical geology students head to local islands to investigate geological history.
In 2017, General Biology students conducted a semester-long juvenile clam spawning experiment in Northern Bay in the Bagaduce River in support of efforts to determine why clam landings have decreased significantly in recent years.
These are just a few examples of the many ways in which Ocean Studies faculty strive to use the natural environment as the teaching platform as often as possible. When classroom work is required, faculty strive to engage a broad spectrum of learning styles through a variety of teaching methods and assignments.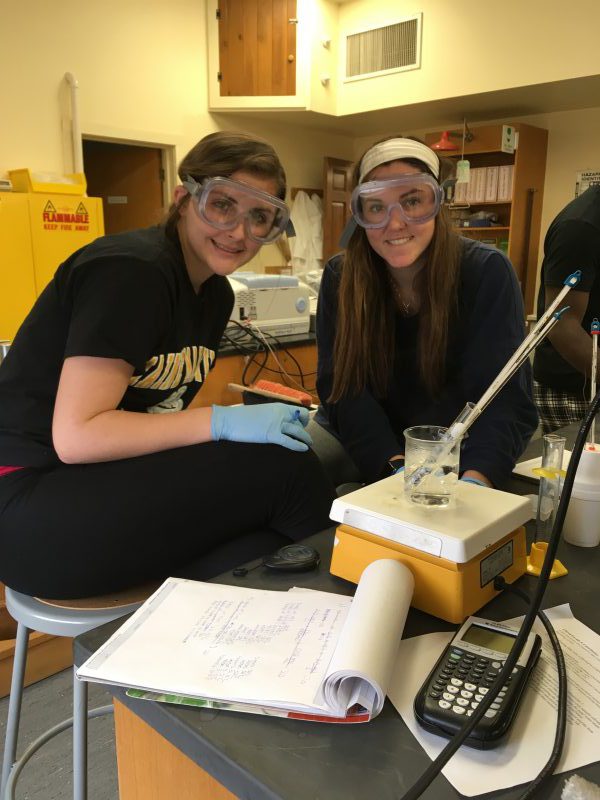 Measuring the heat capacity of zinc in General Chemistry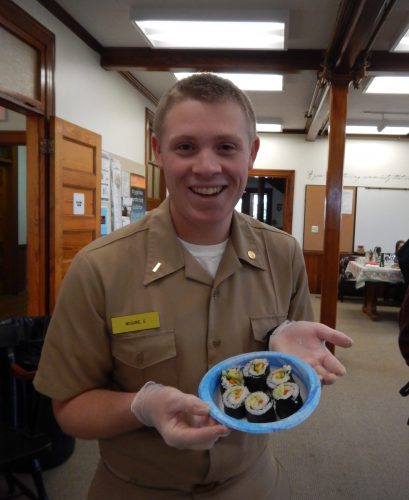 Enjoying PhycoFeast, an annual tradition in Botany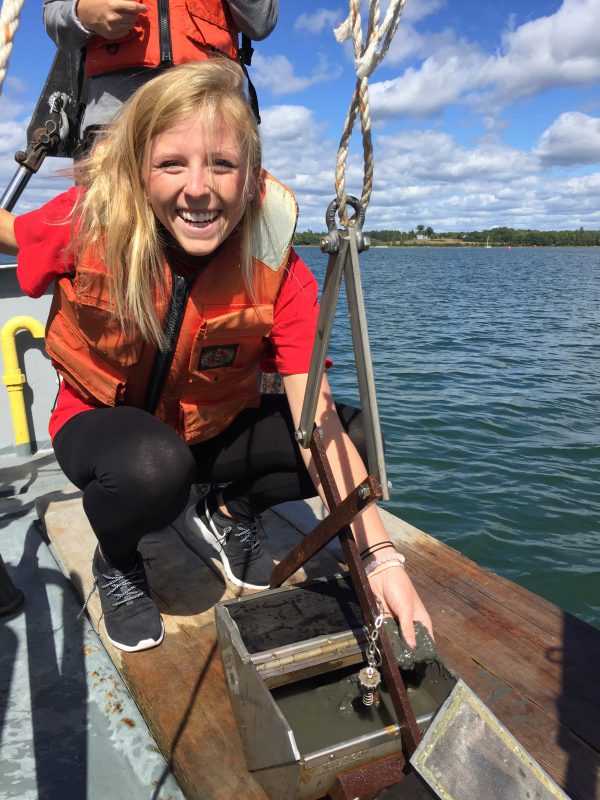 Collecting sediment in Intro to Marine Science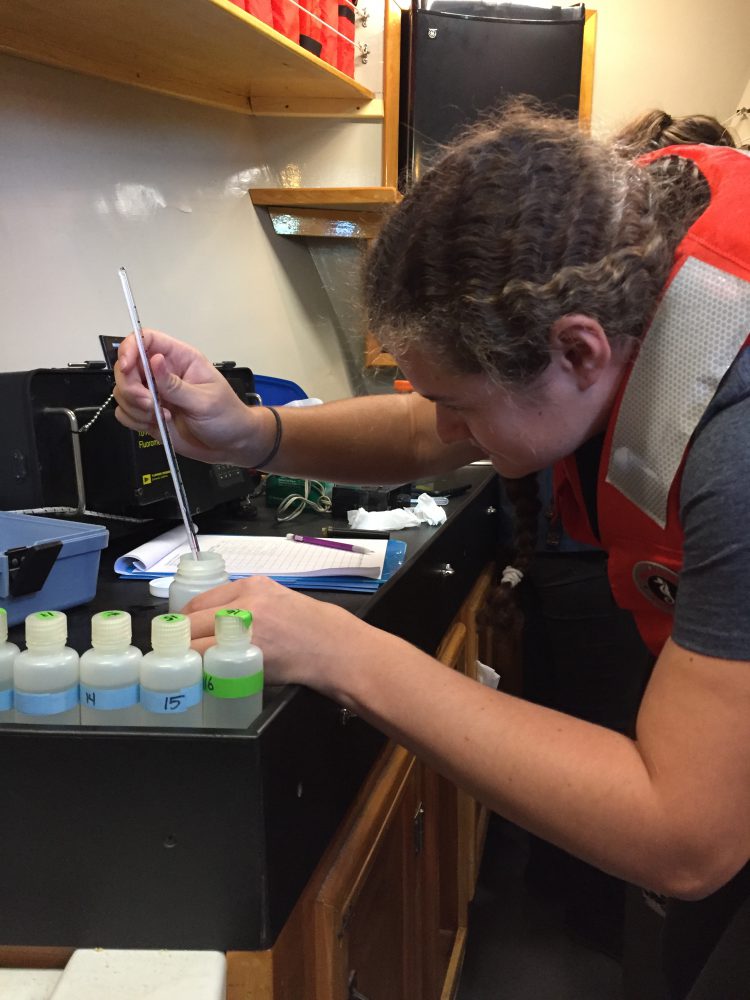 Processing samples aboard the R/V Friendship during Intro to Marine Science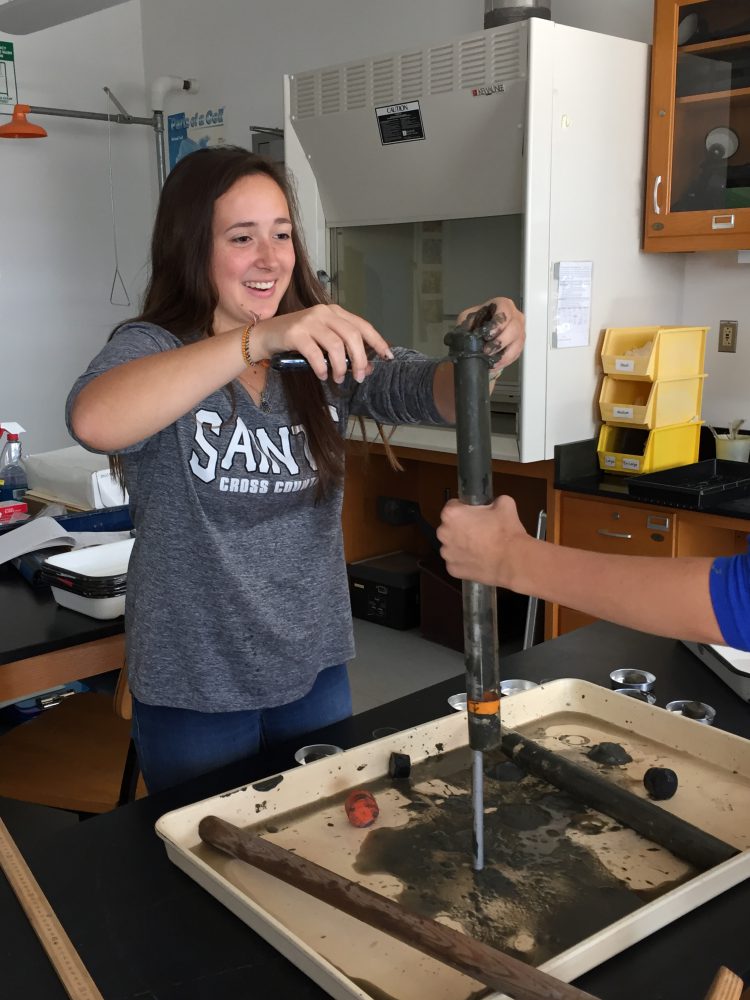 Examining a sediment core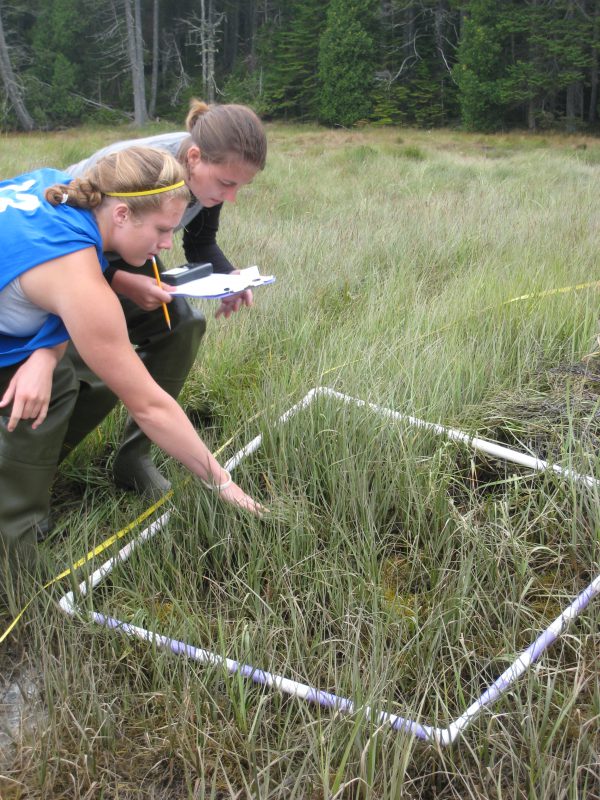 Using a quadrat to estimate biodiversity in a salt marsh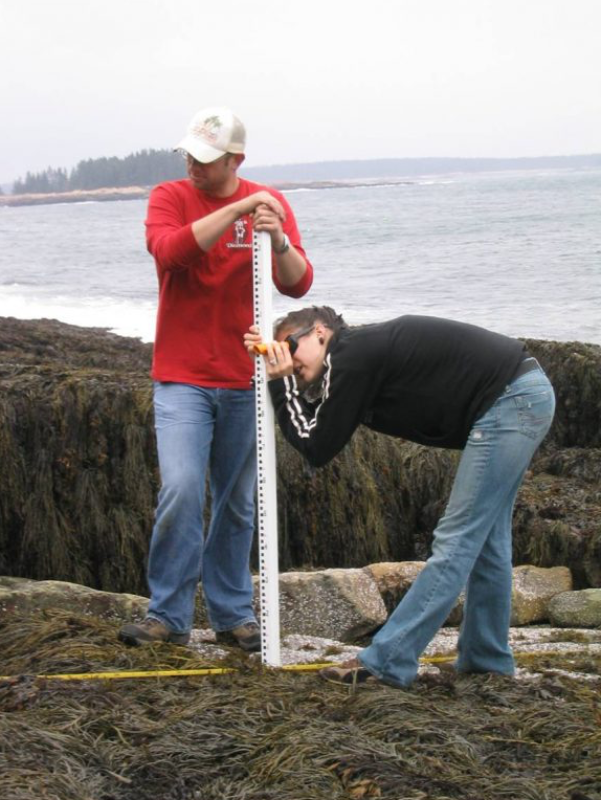 Measuring the slope of the rocky intertidal zone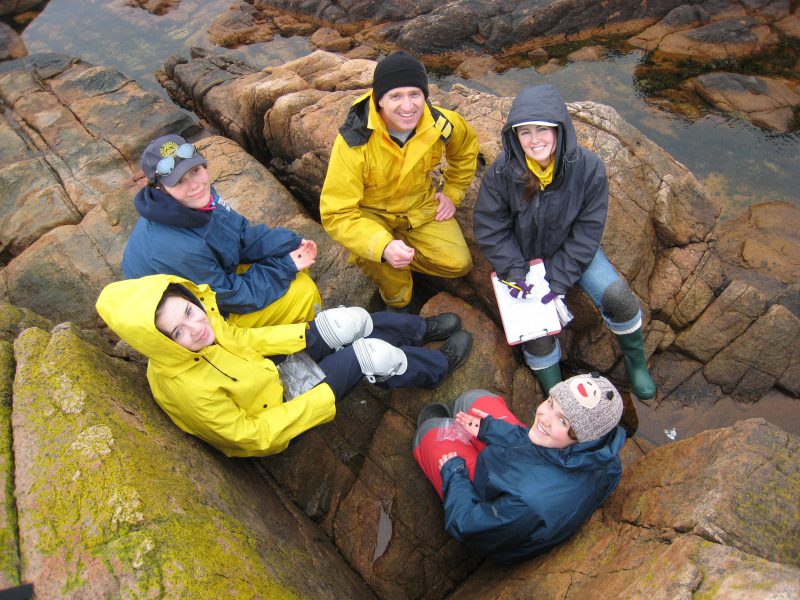 Ecology lab visits the rocky intertidal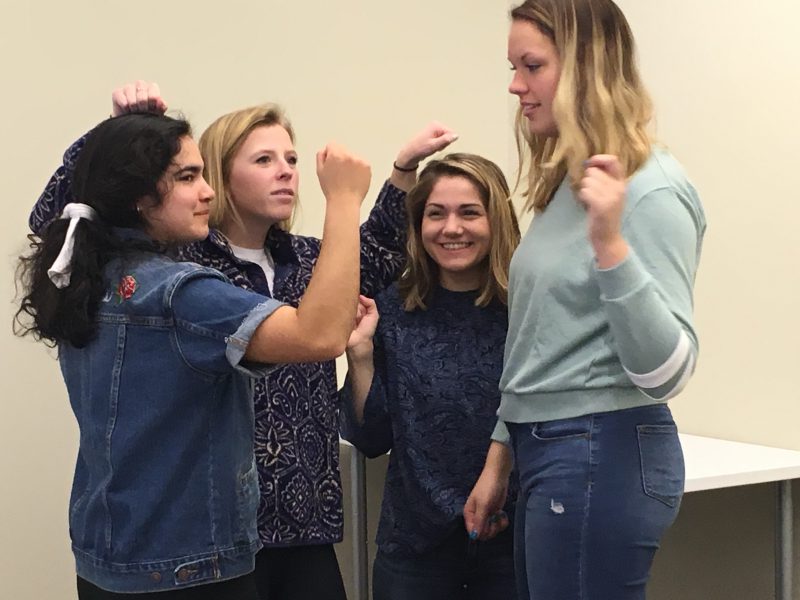 Being water molecules in Marine Geochemistry