Senior Research Projects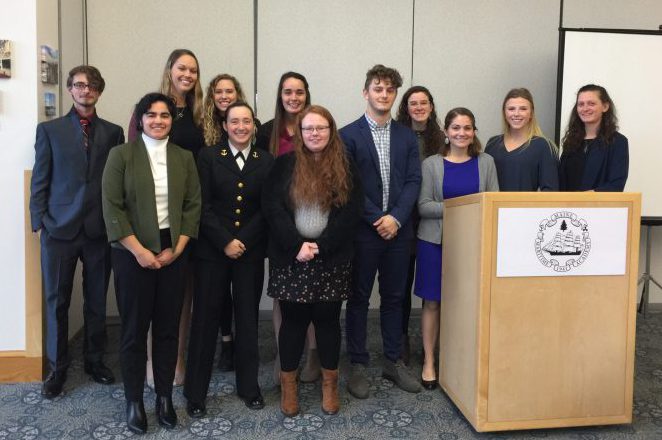 The cornerstone of the Ocean Studies curriculum is the Senior Research course, in which students design, execute, and disseminate the results of their own research project. Projects are conducted over the course of two semesters. In the spring semester of the junior year, students research topics of their interest, identify a faculty member to serve as an advisor, and plan their projects. Then in the fall of the senior year, students conduct full-scale versions of their planned studies. Students communicate the results of their projects via a final paper, an oral presentation, and a poster presentation.
Our program is unique in that students gain research experience by pursuing a scientific question of their own choosing. Many institutions with comparable programs offer students a role in ongoing projects in a faculty member's lab; that is, projects that are driven by faculty interests and objectives. In contrast, MMA Ocean Studies students are encouraged to explore any topic that excites them, and gain independence through the experience of seeing the project through from beginning to end.
PDFs of senior research paper abstracts are archived here. Please contact the department if you'd like more information regarding any of the projects.