Corning School of Ocean Studies
Welcome to the Corning School of Ocean Studies at MMA!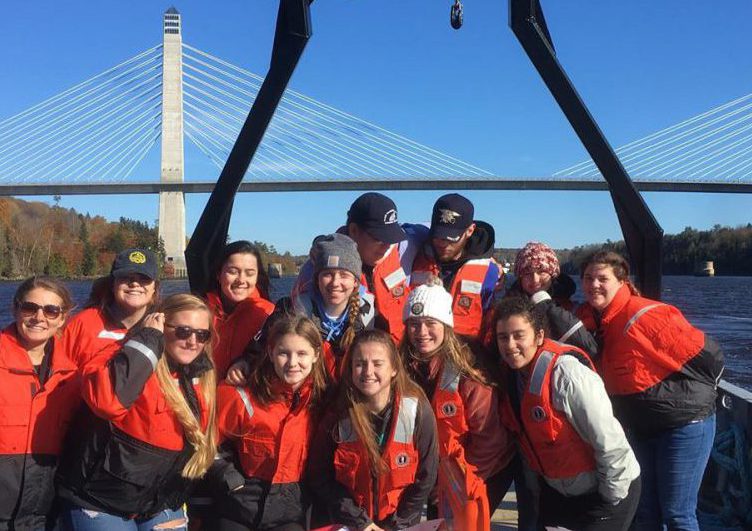 The Corning School was established in 1990 and has grown considerably since then. We are a group of faculty and students with a shared interest in the science of the ocean.
Ocean Studies students major in either Marine Biology or Marine Science, with the option to pursue a dual degree in Small Vessel Operations (a 5-year program). Students explore their individual interests through unmatched access to tools for scientific research in the marine environment, including boats, SCUBA certification and equipment, and laboratory and field equipment and instruments — all while situated on beautiful Penobscot Bay.
Please explore the menu on the left to learn more about our program. Also be sure to visit MMA's undergraduate catalog for a full listing of our curricula, or go directly to the individual curriculum pages for each of the majors offered by the Corning School: Marine Biology, Marine Science, Marine Biology/Small Vessel Operations dual major, or Marine Science/Small Vessel Operations dual major. For a quick guide to the difference between the courses taken for a Marine Biology versus a Marine Science major, please take a look here.