Student of the Year
Each year, the Marine Engine Testing and Emissions Laboratory associated faculty are entrusted by the Department of Transportation and the Committee of University Transportation Centers (CUTC) to honor the most outstanding students for their excellence in their research and educational endeavors.  Students are nominated and selected based on their accomplishments in such areas as technical merit, quality of research, academic performance, professionalism and leadership. One student from METEL is chosen each year as the recipient of the UTC Outstanding Student of the Year Award, honoring the most outstanding student for his or her achievements and promise for future contributions to the transportation field.
Student of the year award recipients are honored at a special ceremony held during the CUTC Annual Banquet in Washington, D.C.  Each winner receives $1,000, a certificate from USDOT, two free registrations to the CUTC Banquet, and free travel expenses to Washington.  We are proud to present below the following list of students deserving of Student of the Year. We thank each of them for their relentless efforts and commitment to transportation related research, education and leadership.
Student of the Year 2016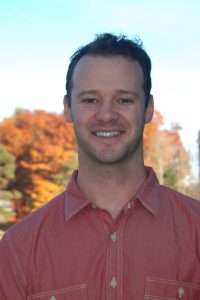 Karl Olson
University of Maine - Orono
Thesis Advisor: Dr. M. Clayton Wheeler
M.S. Chemical Engineering, Expected 2018
Thesis Title: Propane Diols: Value Added Coproducts of Biodiesel Production
Bio:
Karl Olson is a native of Bethel, Maine and graduate of Gould Academy. He earned a bachelor's degree in Chemistry from Wheaton College in Norton, MA, where he was also a four-year member of the NCAA baseball team. Prior to graduate school, Karl worked for a leading biotech company in the area of liquid handler quality assurance. Karl holds an FAA private pilots certificate.

Thesis Summary:
With the increase of biodiesel production, the abundance of glycerol, one of the main byproducts, has greatly increased. Due to the low commercial value of glycerol, it is mostly disposed of as waste. Catalytic reactions are being investigated to produce a more economically valuable product from the glycerol. Initial reactions have focused on using a commercially available nickel on silica-alumina catalyst in a continuous flow reactor.

Top Accomplishment in 2016:
Along with completing graduate course work in the areas of catalysis, transport phenomena, and kinetics, Karl has developed experimental protocols to determine best reactant feed conditions, reaction protocols and analysis methods. Kinetic data is currently being collected to help maximize product conversion and selectivity
Student of the Year 2015


Travis Wallace
University of Maine – Orono
Thesis Advisor: Dr. Zhihe Jin
Ph.D. Mechanical Engineering, expected 2018
Thesis Title: Optimization of Thermoelectric Materials for Marine and Power Plant Applications
Bio:
Travis Wallace is a native of Crawford, Maine. He earned a bachelor's degree in Marine Systems Engineering from Maine Maritime Academy in 2009 and a Master's of Science in Mechanical Engineering from the University of Maine in 2012. Prior to graduate school, Travis started and continues to grow his company, Thermoelectric Power Systems LLC, to commercialize waste heat recovery systems. Travis holds a 3rd Engineering USCG License.


Thesis Summary:
The focus of my research is to investigate the implementation of thermoelectrics in the marine, land based power, and related industries, including the challenges and hurdles of the application, and to develop recommendations and design considerations for the materials and system application.

Top Accomplishment in 2015:
Travis's research has developed a theoretical framework from which analyze and engineer improved waste heat recovery. His analysis has shown that efficiency improvements can be realized through proper matching of heat exchanger design and functionally graded thermoelectric materials. These insights have renewed interest and adoption in thermoelectric power generation.
Student of the Year 2014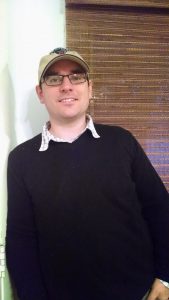 Scott Eaton
University of Maine – Orono
Thesis Advisor: Dr. M. Clayton Wheeler
Ph.D. Chemical Engineering, Graduated in 2015
Thesis Title: Thermal Deoxygenation of Levulinate and Formate Salts for the Production of Transportation Fuels
Bio:
Scott Eaton is a native of Gardiner, Maine and graduate of Gardiner Area High School in 1998. He earned a bachelor's degree in Mechanical Engineering from University of Maine in 2006 and a Master's of Mechanical Engineering from the University of Tennessee in 2008. Prior to his doctoral studies, Scott held positions within the DOE Labs and is a founding member of SeaChange Group LLC.

Thesis Summary: Thermal Deoxygenation is a promising thermochemical biomass conversion process for the production of 3rd generation biofuels. The process enables the production of high quality crude oils which can displace foreign oil imports. This dissertation provides mechanistic and kinetic data critical to process optimize and scale-up.

Top Accomplishment in 2014:
Scott has developed the analytical testing methods required to determine the reaction pathways of calcium levulinate and formate decompositions. He has determine the process reaction rates which has allowed the design of high process operations for the recovery of biomass derived crude oils and demonstrated their effectiveness as drop-in fuels.