Marine Engine Testing and Emissions Laboratory: METEL
A University Transportation Center at the Maine Maritime Academy
Sponsored by the U.S. Department of Transportation
The Mission Statement of METEL is as follows: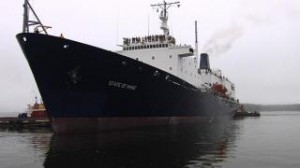 Research and development of practical solutions for emissions reductions and improved efficiency for marine diesel engines.
Advance transportation expertise and technology in the many disciplines that comprise transportation through research, education and workforce development, and technology transfer for the maritime and related transportation industries.
Provide a critical transportation knowledge base outside the US DOT in the area of marine engine emissions and efficiency through the R&D efforts of METEL.
Address vital workforce needs and educate the next generation of transportation leaders through integrated efforts with MMA's well established transportation education programs.