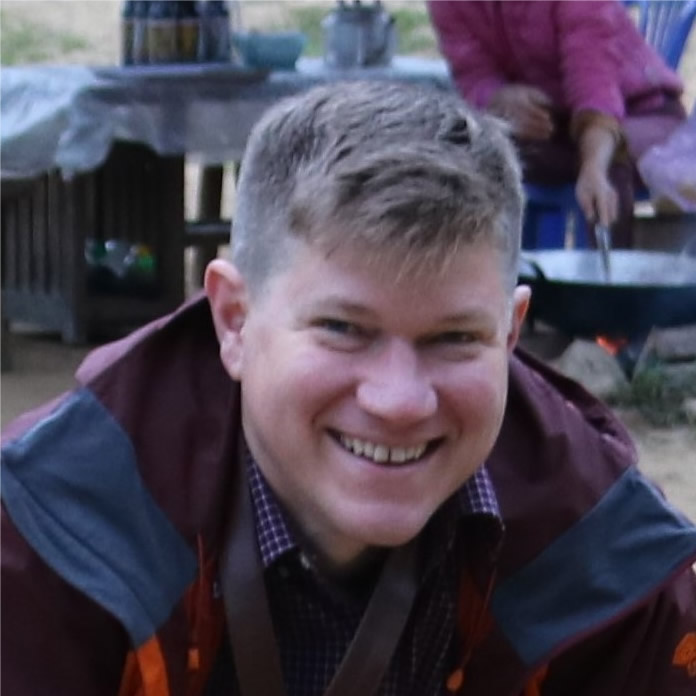 Aaron Kingsbury
Department:
Arts and Sciences
Title(s):
· Assistant Professor
Phone:
207-326-2797
Email:
aaron.kingsbury@mma.edu
Website:
https://www.aaronkingsbury.net
Office:
Online Synchronous
Office Hours:
[Dr. Kingsbury is on leave for the 2021-2022 academic year. He can be contacted through email.]
Bio
Dr. Kingsbury has a Master of Arts degree in geography from Simon Fraser University in Canada and a Master of Science degree in international ecological agriculture from the University of Kassel in Germany. His PhD in geography came from the University of Hawaii at Manoa where he focused on the grape and wine industries of Japan. Dr. Kingsbury was an Assistant Professor of Geography for five years at a university in rural North Dakota before coming to Maine Maritime Academy in 2018. He serves as a volunteer research advisor for the Agriculture and Forestry Research & Development Center for Mountainous Regions in Vietnam, and has been involved in agricultural and/or development research in Japan, Vietnam, Taiwan, Myanmar, Mongolia, Germany, Romania, Canada, and the United States. His research interests include undergraduate teaching methodologies, sustainability in food production, climate change adaptation, and geospatial technologies (including sUAVs). He is a fan of all things cephalopod.
B.A., German Literature and the Liberal Arts, George Washington University, Washington, D.C.
M.A., Geography, Simon Fraser University, Canada
M.S., International Ecological Agriculture, University of Kassel, Germany
Ph.D., Geography, University of Hawaii, Manoa

Block Schedule: