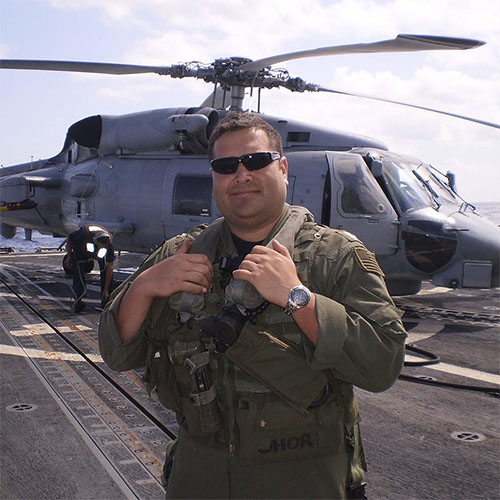 Commander Michael Short
Commander Short is a Navy Brat that knew his dad as "the Chief".  He enlisted in 1995, as an Aviation Weapons Systems Operator and an Aviation Rescue Swimmer.  Unimpressed by the view from the back seat, he sought out a Commission through the Broadened Opportunity for Officer Selection and Training (BOOST), which today has transformed into STA-21.
Commissioning from NROTC University of Utah, via their a cross town school Westminster College, CDR Short graduated with honors with a BS in Flight Operations and a Minor in Economics.  Upon graduation he returned to the Navy where he earned his Wings of Gold and became a Helicopter Aircraft Commander in the SH-60B (same aircraft he was a crewman in).
CDR Short later served as Detachment Officer-In-Charge of two MH-60R on USS STERETT DDG 104.  Following shore duty as an instructor pilot, he deployed twice during COVID to Forward Deployed Naval Forces in support of Commander Amphibious Squadron 11, while at the same time finishing a Master's Degree in Organizational Leadership, from National University. CDR Short graduated with a 3.97 GPA.  He will be haunted by that one A- until retirement.