Work as an officer aboard a passenger vessel, research vessel, merchant ship, a tug or barge, or a variety of other vessels through the two-year small vessel operations associate degree at Maine Maritime Academy. Through hands-on courses, labs, and field experience, you'll be prepared to take on leadership roles operating and managing private and commercial vessels.
Learn from faculty who are known across the nation and the world for their expertise. These professional mariners share your passion for working on the water and will help you find your place in the maritime industry.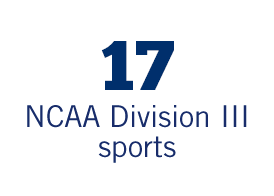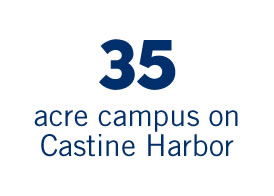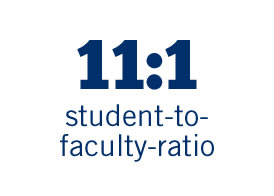 Ideal Location
Benefit from Maine Maritime's coastal access in historic Castine, Maine. Maine Maritime's campus location on the ocean gives you immediate access to the water to develop your small vessel operator proficiency and for recreation. Acadia National Park, Baxter State Park, and the Appalachian Trail are located nearby for other outdoor adventures.
U.S. Coast Guard Vessel Operations License
Along with receiving an associate degree in small vessel operations, this two-year program also can lead to a U.S. Coast Guard mate 200-ton, near coastal license.
NECHE-Accredited
Maine Maritime is accredited by the New England Commission of Higher Education (NECHE), a nonprofit, non-governmental membership organization. NECHE accreditation is the regionally recognized standard and is the mark of a strong academic program.
Student Perspective
Dean Geribo '24
Major:
Marine Biology/Small Vessel Operations
Hometown:
Wilmington, N.C.
I chose this program because of the many hands-on learning opportunities. The ocean is literally 10 yards away from most of my classes!.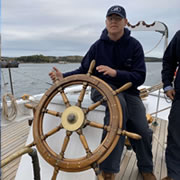 What Is Small Vessel Operations?
Small vessel operations is an important part of maritime traffic supervision and management. As a small vessel operator, you'll be responsible for the operation and management of a variety of private and commercial vessels.
Why Study Small Vessel Operations at Maine Maritime Academy?
Maine Maritime graduates in small vessel operations are known in the maritime industry for being well trained, credentialed, and highly experienced. You'll graduate with the skills valued by employers, such as the ability to problem-solve, think critically, use resources effectively, and behave ethically and professionally on the water.
Sea time and field experience
Prepare for maritime careers and complete the 120 sea days required for the 200-ton mate's license through Maine Maritime's exceptional laboratories, simulation, and a cooperative work experience. To accelerate your small vessel operator proficiency, you can choose a 60-day elective cruise after your freshman year.
Auxiliary Sail Concentration
If you're looking for traditional and modern sailing opportunities, Maine Maritime offers an auxiliary sail concentration. Through qualifying sea time under sail and passing a sail examination, you can add an auxiliary sail endorsement to your small vessel license.
Regiment of Midshipmen
While you're not required to participate in the Maine Maritime Regiment of Midshipmen, you may opt into this uniformed student body to further build on your teamwork and leadership skills, gain confidence, and make friendships that will last a lifetime.
What Can You Do With a Small Vessel Operations Degree?
The small vessel operations degree at Maine Maritime can lead to careers as an officer aboard a tug or barge, a harbor pilot vessel, a U.S. Coast Guard or Navy vessel, tall ship, small passenger vessel, ferry, charter vessel, or yacht. Through additional training and sea time you could also work aboard merchant ships and supply and dynamic positioning vessels.
Career outlook in small vessel operations
Graduates of the small vessel operations program at Maine Maritime have an excellent reputation for being well-trained, credentialed, and experienced, placing them in high demand for leadership roles in the maritime industry.
How much do small vessel operations graduates make?
The average salary in May 2020 for vessel operators was $64,642, according to PayScale.
Alumni Perspective
Zander Parker '04
Major:
Small Vessel Operations
Hometown:
Castine, ME
I chose MMA because I wanted to sail aboard the schooner Bowdoin – this is the only school that offers traditional sail as a course of study.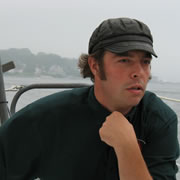 Explore Classes for the Small Vessel Operations Degree
The small vessel operations courses are the same as the first two years of the vessel operations and technology program at Maine Maritime. This rigorous curriculum includes courses in nautical science, vessel operations, small craft technology and construction, terrestrial navigation, meteorology, and more. You'll further develop communication and other skills valued in the maritime industry through courses in the arts and sciences.
Introduction to Vessel Operations
Structured Problem Solving with Computer
Composition
Pre-Calculus Mathematics
Introduction to Nautical Science
Basic Sailing
Ocean Survival
USCG Fire Fighting
Humanties I
Small Craft Technology
Small Craft Construction
Seamanship
Personal Development I
Technical Physics I
USCG Fire Fighting Live Burn
Lifeboat Exam
SVO/VOT Cooperative Work Exp I
Cargo I
Terrestrial Navigation I
Terresitial Navigation Lab
Introduction to Ocean Science
Marine Systems
Gened Elective
Meterology
Navigation Rules
Electronics Navigation
Electronics Navigation Lab
Topics in Small Vessel Operations
200 Ton License Seminar
Department Elective
View all courses for the small vessel operations degree.
Please note: once you complete the SVO curriculum, you can choose to continue study for two years and earn the Vessel Operations and Technology (VOT) degree. Four additional academic semesters plus two additional cooperative work experiences and the VOT training cruise lead to a Bachelor of Science degree.
Get Started on Your Associate Degree in Small Vessel Operations
Take the next step toward earning your small vessel operations degree and 200-ton mate near coastal license at Maine Maritime Academy.
Contact an Admissions Representative
Start on your way to your maritime career through the small vessel operations degree. please contact an admissions representative at Maine Maritime Academy.
Rated Military Friendly®
Maine Maritime Academy welcomes veterans and has the resources in place to help you transition to student life. Please contact our dedicated admissions representative for veterans.
Transfer
Maine Maritime Academy welcomes motivated and academically qualified transfer students. Please contact our admissions office to learn more about transferring to Maine Maritime Academy.
Apply now and request more information
We invite you to start your application or request more information about the small vessel operations degree at Maine Maritime Academy.