Operate and manage private and commercial vessels with a vessel operations and technology degree from Maine Maritime Academy. You'll be ready to work in a team environment and take on leadership roles in the maritime industry thanks to hands-on class activities, labs, and field experiences.
The vessel operations and technology program is led by faculty who share your passion for working on the water. These nationally and internationally recognized experts have worked — and continue to work — on a range of commercial maritime vessels. You'll get to know these professional mariners through small classes, practical training, and interactions in and out of the classroom. They'll mentor and guide you toward the maritime career that best fits you and your aspirations.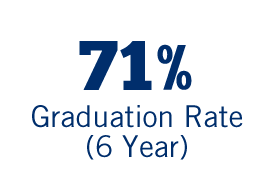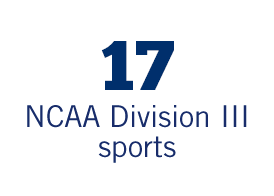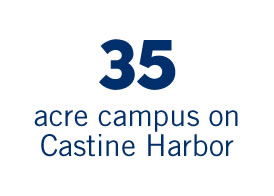 Incredible Location
Maine Maritime Academy is ideally located on a coastal harbor in Castine, Maine. Our direct location on the ocean means you'll have easy access to the water and to our fleet of 60-plus vessels, making it a great place to study vessel operations and vessel technology. You'll also enjoy outdoor activities at nearby Acadia National Park, Baxter State Park, and the Appalachian Trail.
U.S. Coast Guard (USCG) License Eligibility
In addition to earning a Bachelor of Science in Marine Transportation – Vessel Operations and Technology, you will have the foundation necessary to sit for the 500-Ton or 1600-Ton Near Coastal Mates license, pending sea time and where and how you spend your summer co-ops. You will earn all the credentials required by the International Maritime Organization's Standards of Training, Certification, and Watchkeeping (STCW).
After graduation, you will test for your USCG exams at a Regional Exam Center, not at Maine Maritime Academy.
NECHE-Accredited
Maine Maritime is accredited by the New England Commission of Higher Education (NECHE), a nonprofit, non-governmental membership organization. NECHE accreditation is the regionally recognized standard and is the mark of a strong academic program.
Student Perspective
Gabby Guinto '22
Major:
Vessel Operations and Technology
Hometown:
Hampstead, NH
Choosing MMA was an easy decision for me. It stood out because of this career path and how accessible the Admissions staff were. They answered any and all questions that I asked!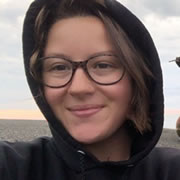 What Is Vessel Operations?
Vessel operations is a key part of the workboat industry and a growing part of the merchant marine fleet, providing critical marine services all over the world. Vessel operators work on all types of vessels that serve the coastal network of ports along the coasts, outer islands, and territories.
Why Study Vessel Operations at Maine Maritime Academy?
Graduates of our vessel operations and technology program have an excellent reputation for being well trained, credentialed, and experienced. Through your studies in vessel operations and vessel technology at Maine Maritime, you'll build skills employers want in their leaders, including the ability to use resources effectively, think critically, solve problems, and demonstrate ethical and professional conduct on the water.
Real-world training
Receive a top-notch maritime education through hands-on experience with Maine Maritime's fleet of 60-plus vessels, state-of-the-art facilities, and leading-edge simulators and equipment. From the start you'll have access to a variety of vessels, including a tugboat with accompanying barge, a specially designed navigation training vessel, a research vessel, a traditional schooner, and a variety of larger sail and power vessels. Through simulators, you'll train and practice navigation skills, tanker operations, celestial navigation, and electronic communication techniques. On-campus classes and labs combined with summer cooperative field experience will build the 240 sea days required for the 500/1600 Ton Mate's license.
Auxiliary Sail Concentration
If you're interested in a career aboard traditional or modern sailing vessels or sailing yachts, a sail endorsement to the USCG license is available through Maine Maritime's auxiliary sail concentration.
Regiment of Midshipmen
As a vessel operations and technology major, you're not required to participate in the Maine Maritime Regiment of Midshipmen, a uniformed student body. But, by opting into the Regiment, you'll benefit from a structured program that teaches teamwork and leadership skills. You'll also grow your confidence and make bonds that will last a lifetime.
What Can You Do With a Vessel Operations & Technology Degree?
Most graduates of the marine transportation program at Maine Maritime work as merchant mariners. Vessel operations and technology graduates are often employed in the workboat industry on research vessels, offshore supply vessels, eco-cruise ships, tugboats, in the fishing fleet, and in coastal transportation. They also work on both power and sail mega-yachts. Graduates usually begin their careers as a mate on limited tonnage vessels.
Career outlook in vessel operations and technology
Maine Maritime graduates have an excellent reputation and are in high demand by maritime companies looking for well-trained, credentialed, and experienced leaders.
How much do vessel operations and technology graduates make?
The average salary for vessel operators in May 2020 was $64,642, according to PayScale.
Alumni Perspective
Will McLean '12
Major:
Vessel Operations and Technology
Hometown:
Belfast, ME
MMA offers the best access for students to operate vessels - sailing, power, and tug - and has the best facilities for hands-on learning.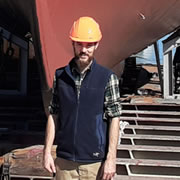 Explore Classes for the Vessel Operations and Technology Degree
The curriculum for the vessel operations and technology degree is challenging and demanding. Your courses will include offshore technology, advanced tankers, marine weather routing, polar navigation, traditional and modern sailing, and tug and barge. You'll also study subjects such as vessel operations, small craft technology, small craft construction, marine systems, diesel power, and workboat operations. Become a well-rounded vessel operator through courses in the arts and sciences.
Introduction to Vessel Operations
Structured Problem Solving with Computer
Composition
Pre-Calculus Mathematics
Introduction to Nautical Science
Basic Sailing
Ocean Survival
USCG Fire Fighting
Humanties I
Small Craft Technology
Small Craft Construction
Seamanship
Personal Development I
Technical Physics I
USCG Fire Fighting Live Burn
Lifeboat Exam
SVO/VOT Cooperative Work Exp I
Cargo I
Terrestrial Navigation I
Terresitial Navigation Lab
Introduction to Ocean Science
Marine Systems
Gened Elective
Meterology
Navigation Rules
Electronics Navigation
Electronics Navigation Lab
Topics in Small Vessel Operations
200 Ton License Seminar
Department Elective
Humanities II
Stability
Ship Handling
Marine Communications
Any PE Course
Gened Elective
Diesel Power II
Terrestrial Navigation II
Workboat Operations
Celestial Navigation I
Free Elective
Any PE Course
Vot Work Experience II
VOT Training Cruise
Advanced Navigation
Electronic Navigation II
Watchkeeping Limited Tonnage
License Seminar
Department Elective
Gened Elective
Management Communication
Medical Care Provider
Casualty Analysis
Any MA Course
Gened Elective
View all courses for the vessel operations and technology degree.
Get Started on Your Bachelor's Degree in Vessel Operations & Technology
Take the next step toward earning your vessel operations and technology degree and 1600-ton mate near coastal license at Maine Maritime Academy.
Contact an Admissions Representative
To start on your way to a maritime career through the vessel operations and technology degree, please contact an admissions representative at Maine Maritime Academy.
Rated Military Friendly®
Maine Maritime Academy welcomes veterans and has the resources in place to help you transition to student life. Please contact our dedicated admissions representative for veterans.
Transfer
Maine Maritime Academy welcomes motivated and academically qualified transfer students. Please contact our admissions office to learn more about transferring to Maine Maritime Academy.
Apply now and request more information
We invite you to start your application or request more information about the vessel operations and technology degree at Maine Maritime Academy.