Sail internationally and domestically as a navigation officer on a commercial vessel of any size with the marine transportation operations degree at Maine Maritime Academy. With this marine transportation major, you'll work in a collaborative environment through class activities, labs, and field experience that's focused on preparing you to take on leadership roles in marine transportation.
You'll learn from faculty who are licensed professional mariners with extensive experience in marine transportation. They share your passion for work on the water, whether on the high seas or coastal waterways. Maine Maritime faculty are nationally and internationally recognized for presenting trailblazing research at maritime conferences and seminars all over the world.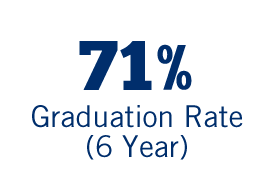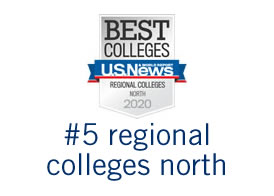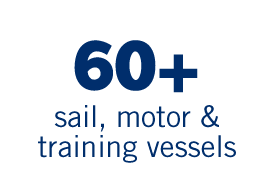 Amazing Location
Maine Maritime Academy, ideally located on Castine Harbor, is situated on a 35-acre campus that overlooks Penobscot Bay in historic Castine, Maine. Our oceanside location isn't just a beautiful place to pursue your marine transportation major. It also offers you easy access to at-sea training and recreational activities on the water. Outdoor adventures also await you at nearby Acadia National Park, Baxter State Park, and the Appalachian Trail, along with New England's best skiing at Sugarloaf and Sunday River ski resorts.
USCG Licensure
In order to earn your bachelor's in marine transportation operations, you must pass the USCG exam for the Third Mate Unlimited Tonnage license. The third mate, or third officer, is a licensed member of a merchant ship's deck department. As the officer on watch and ship's safety officer, the duties of a third mate vary depending on the ship type, its crewing, and other factors.
NECHE-Accredited
Maine Maritime is accredited by the New England Commission of Higher Education (NECHE), a nonprofit, non-governmental membership organization. NECHE accreditation is the regionally recognized standard and is the mark of a strong academic program.
Student Perspective
Andrew Todd '21
Major:
Marine Transportation Operations
Hometown:
Skowhegan, ME
I chose MMA because it is close to home and the campus is beautiful. And, the reputation in the marine industry speaks for itself: MMA creates the best mariners.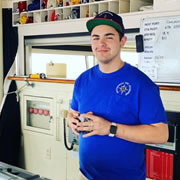 What Is Marine Transportation?
Marine transportation involves the transportation of people or goods via waterways.
Why Study Marine Transportation at Maine Maritime Academy?
Maine Maritime graduates are highly sought-after due to our reputation for producing well-trained, credentialed graduates who arrive at the workplace with experience. Through Maine Maritime's unparalleled hands-on learning environment, you'll hone your knowledge and gain the practical skills you need to not just land your first job, but launch a career in global marine transportation operations.
At-sea training
By majoring in marine transportation at Maine Maritime, you'll be required to complete 360 sea days. In addition to sea time earned in class through associated labs, you'll achieve your sea time requirement through three at-sea experiences: two training voyages aboard our 500-foot training ship, State of Maine, and one cadet shipping assignment aboard a commercial merchant ship, such as a tanker, container ship, bulk carrier, or passenger ship.
Specialized facilities and vessels
Round out your at-sea requirement through specialized laboratories and state-of-the-art shiphandling and navigation simulators. Learn by taking the helm and sailing aboard MMA's 60-strong fleet of vessels, including an ocean-rated tug and barge, schooner, research vessel, and sailing fleet. You'll have access to a full-service boatyard with marine travel lift and boat shop.
Regiment of Midshipmen
As a marine transportation operations major, the U.S. Coast Guard requires your participation in Maine Maritime's distinctive Regiment of Midshipmen, a uniformed student body. Through the Regiment you'll gain extraordinary leadership and teamwork capabilities as well as other skills you'll need in professional maritime careers. You'll develop self-confidence and self-discipline and form lifelong friendships. If you are a vessel operations and technology major at Maine Maritime, you are not required to participate in the Regiment.
What Can You Do With a Marine Transportation Degree?
Graduates of Maine Maritime's marine transportation operations program are in high demand. Our graduates often start their marine transportation careers as third mates on large ships, or simply mates on the limited tonnage workboat fleet. You could work in global marine transportation operations aboard commercial ships, tug and barges, offshore supply vessels, dynamic positioning vessels, tall ships, and more.
Career outlook in marine transportation
Maine Maritime boasts a 90% professional job placement rate within 90 days for marine transportation operations graduates.
How much do marine transportation graduates make?
The average base pay for third officers in the United States is $66,000, according to Glassdoor.
Alumni Perspective
Gordon MacArthur '00
Major:
Marine Technology Operations
Hometown:
Castine, ME
I came because of the reputation of the school in the industry and the diverse opportunities after graduation.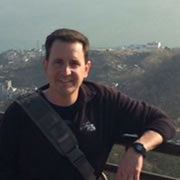 Explore Classes for the Marine Transportation Degree
Your core courses in marine transportation will include introduction to nautical science, ocean survival, firefighting, terrestrial navigation, ship handling, and marine communications. You'll build your knowledge and refine your skills through electives, such as weather routing, advanced tanker operations, yacht management, and traditional, modern, and auxiliary sail vessel technologies. You'll also gain strong communication and writing skills through courses in the arts and sciences.
Fundamentals of Engineering Operations
Structured Problem Solving with Computer
Composition
Pre-Calculus Mathematics
Introduction to Nautical Science
Personal Development I
Ocean Survival
USCG Fire Fighting
Any PE Course
Humanties I
Technical Calculus I
Maintenance - First Year
Ship Structure
Seamanship
Personal Development I
Technical Physics I
USCG Fire Fighting Live Burn
Lifeboat Exam
Cargo I
Terrestrial Navigation I
Terresitial Navigation Lab
Introduction to Ocean Science
Maintenance Sophomore Deck
Personal Development II
Technical Physics II
Gened Elective
Introduction to Marine Transportation
Tanker Operations
Navigation Rules
Celestial Navigation I
Electronics Navigation
Electronics Navigation Lab
Personal Development II
Humanities II
Stability
Ship Handling
Personal Development III
Free Elective
Gened Elective
Meterology
Marine Communications
Terrestrial Navigation II
Maintenance Junior Deck
Personal Development III
2 Free Elective
Ship's Buisness
Casualty Analysis
Advanced Navigation
License Seminar
Maintenance Senior Deck
Personal Development IV
Department Elective
Management Communication
Electronic Navigation II
Medical Care Provider
Watchkeeping
Personal Development IV
Department Elective
View all courses for the marine transportation degree.
Get Started on Your Bachelor's Degree in Marine Transportation
Take the next step toward earning your marine transportation operations degree at Maine Maritime Academy.
Contact an Admissions Representative
Start on your way to becoming an officer on a commercial vessel through the marine transportation operations degree. please contact an admissions representative at Maine Maritime Academy.
Rated Military Friendly®
Maine Maritime Academy welcomes veterans and has the resources in place to help you transition to student life. Please contact our dedicated admissions representative for veterans.
Transfer
Maine Maritime Academy welcomes motivated and academically qualified transfer students. Please contact our admissions office to learn more about transferring to Maine Maritime Academy.
Apply now and request more information
We invite you to start your application or request more information about the marine transportation operations degree at Maine Maritime Academy.