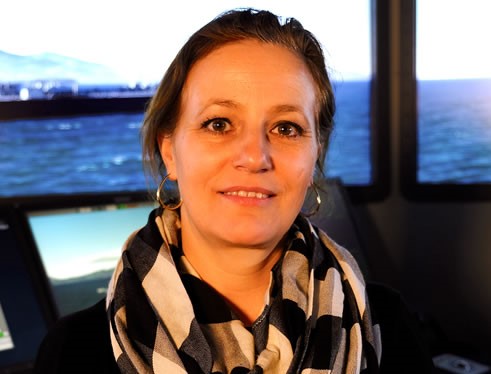 Jennifer Norwood
Department:
Marine Transportation
Title(s):
· Assistant Professor - USCG
· Captain

Phone:
207-326-2687
Email:
jennifer.norwood@mma.edu
Office:
301 Dismukes Hall
Office Hours:
M,W 1400-1500 hrs, Other by Appt.
[Virtual office meetings are also available at the request of the student.]
Bio
Captain Norwood has 15 years of experience in maritime operations, seagoing and offshore, including dynamic positioning, shipyard experience and new build start-up. She began her career offshore in 1999 with Global Marine, joining as a Ballast Control Operator aboard the moored semi-submersible GSF Arctic I and held the following positions: Master/Offshore Installation Manager, Chief Mate, Second Mate and Ballast Control Operator.
Serving as Master and Offshore Installation Manager of both Dynamic Positioned Semi-submersible and Drillships. Captain Norwood has managed both the safety and regulatory aspects in her roles as Master/Offshore Installation Manager offshore and as a Director of Quality, Health, Safety and Environment ashore. In 2005, at the age of 31, she became the first female Master/Offshore Installation Manager for Global Marine taking command of the Dynamically Positioned Drillship GSF CR Luigs., retiring in 2012 as Master/Offshore Installation Manager.
Prior to joining Maine Maritime Academy, she was doing Technical Writing consulting for the oil and gas industry. She currently holds a USCG Unlimited Oceans Master License.
BS, Marine Transportation, Texas A&M Maritime Academy
Block Schedule: