Accolades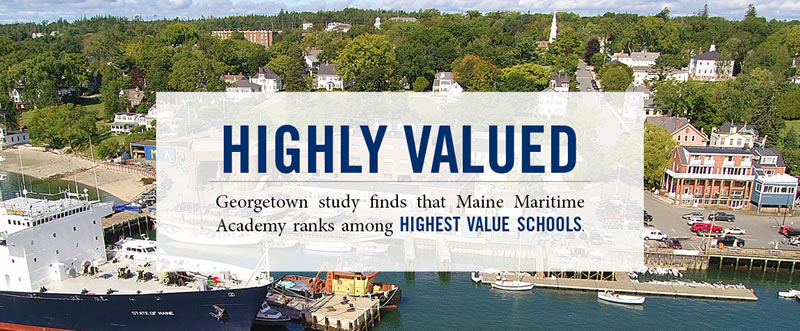 In late 2019, The Washington Post announced that researchers at the Georgetown University Center on Education and the Workforce had issued a report using newly released federal data to calculate return on investment for thousands of colleges across the country. Maine Maritime Academy ranked among the top 10 schools, outscoring Harvard.
2020-2021 Colleges of Distinction:
Maine Maritime Academy has earned a number of distinctions for 2020-2021. Colleges of Distinction schools are measured based on their inclusion of High-Impact Practices and how they align with Four Distinctions important to the overall student experience: Engaged Students, Great Teaching, Vibrant Communities, and Successful Outcomes. Learn more here.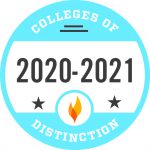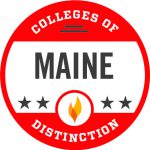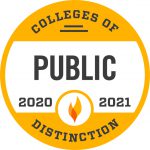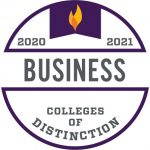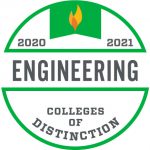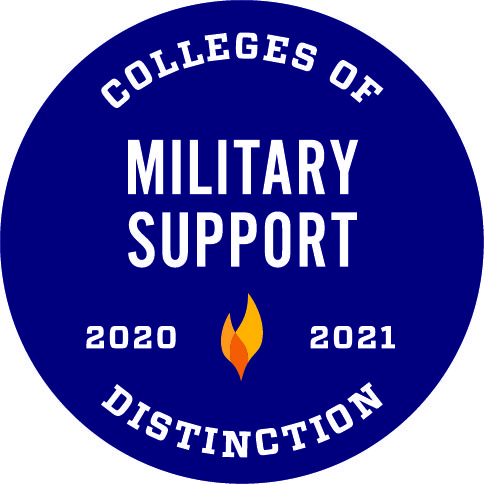 2020 Military Friendly listing:
Maine Maritime Academy was rated by Military Friendly® in six categories: Academic Policies & Compliance; Admissions & Orientation; Culture & Commitment; Financial Aid Assistance; Graduation & Career; and Military Student Support & Retention. Learn more about our 2020 designation here.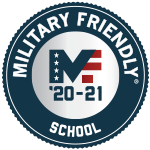 2021 U.S. News & World Report Rankings:
2020 Washington Monthly Rankings:
2020 Niche.com Rankings:
Money Magazine Best Colleges
In 2020, Maine Maritime Academy received the following rankings from Money Magazine: