Advance your career to lead in logistics and supply chain management in a variety of industries worldwide with the online master's degree in international logistics management at Maine Maritime Academy. Complete this online graduate logistics degree anywhere, anytime — and earn your master's degree in as little as 19 months. No previous business education or experience is required.
Through your online studies you'll gain the ability to study, analyze, and evaluate the flow of goods, customer service, finance, and information — from suppliers to consumers. Learn from Maine Maritime's distinguished and highly supportive faculty. They have the industry experience to prepare you for the types of challenges you'll face in logistics and supply chain management.
For Maritime Management applicants, the on-campus portion of the curriculum will start in the fall of each year. You may begin the online coursework at the start of any enrollment cycle.
Apply by
8/21/23
1/9/24
4/29/24
Start class
8/28/23
1/16/24
5/6/24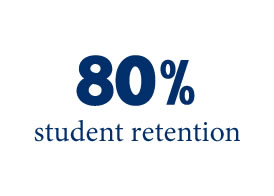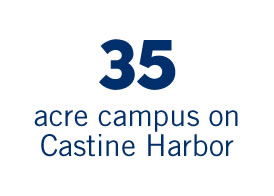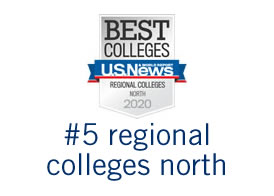 Learn While You Work
This International logistics management program is an ideal part-time online graduate program for full-time working professionals. Our asynchronous online format means you aren't locked into taking classes on a set schedule so you can plan your studies around your job, family, and other responsibilities. Apply and start your courses in the fall, spring, or summer and finish your online masters in international logistics management in just 19 months — or take your time — whatever is best for you.
MPM Certification
After you successfully complete Maine Maritime's online master's in international logistics management you'll be awarded Maritime Port Manager certification from the International Association of Maritime and Port Executives (IAMPE). This certification will further prepare you for your career in logistics and supply chain management.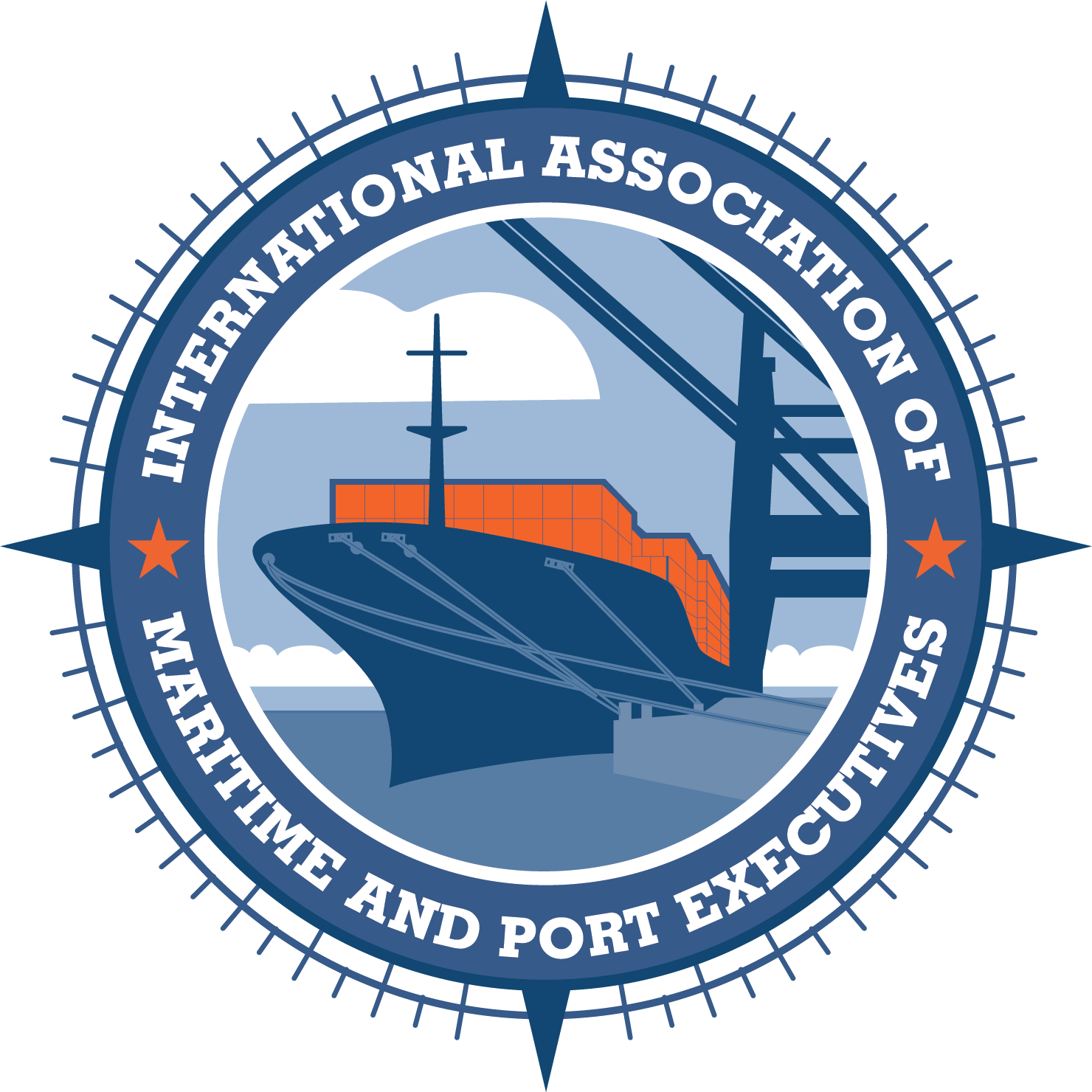 NECHE-Accredited
Maine Maritime is accredited by the New England Commission of Higher Education (NECHE), a nonprofit, non-governmental membership organization. NECHE accreditation is the regionally recognized standard and is the mark a strong academic program.
Alumni Perspective
Victoria Cooper '17
Major:
International Business & Logistics
Hometown:
Saco, ME
Don't be shy. Try new things. You never know what field you might like. Also, be ambitious and involved while at school. Once you get into the real world, your time will be focused around your career.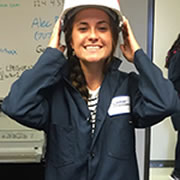 What Is International Logistics Management?
International logistics involves the process of planning and managing the movement of goods and products in a company's supply chain from one point to another — across at least one international border — until reaching the consumer. Logistics and supply chain management is a critical function of any company and is inherently challenging in a global economy.
Why Study International Logistics Management at Maine Maritime Academy?
In three words: exceptional career preparation. Graduates of the international logistics management program at Maine Maritime have the expertise in the global logistics environment that employers look for in leaders. Learn to skillfully and confidently represent companies and contribute to their strategic effectiveness with the online master's degree in international logistics management.
Small Online Classes
With online class sizes that average just 10-20 students, you'll experience an exciting and interactive learning environment at Maine Maritime Academy. You'll benefit from close student-faculty interaction and get to know other online learners from all over the world who come with diverse backgrounds and experiences.
Access to MMA Resources
As an online learner in international logistics management, you'll have the full support and use of all MMA resources, including the extensive databases offered through the Nutting Memorial Library and access to the IT help desk for any technology-related questions, concerns, or challenges.
Industry-experienced faculty
Learn from Maine Maritime faculty who bring real-world, industry experience to the online classroom. Their experience and knowledge provide you with immediate and practical applications you can use within a variety of industries.
What Can You Do With an International Logistics Management Degree?
With Maine Maritime's online master's degree in international logistics management you'll be well-positioned to advance or launch your career as a manager, director, or vice president in logistics, production operations, procurement, inventory management, port and terminal operations, supply chain, transportation, project management, and import and export. Program graduates work for top companies, such as Amazon, Boeing, Caterpillar, FedEx, Georgia Pacific, L.L. Bean, Shell Oil, Target, and the Walt Disney Company.
Career outlook in international logistics management
Due to the need for logistics in the transportation of goods in a global economy, employment of logisticians is projected to grow 5% through 2028, according to the U.S. Bureau of Labor Statistics.
How much do international logistics management graduates make?
According to a salary survey by DC Velocity, the average salary for logistics careers for those with a master's degree is $175,817.
Alumni Perspective
Ellen Reynolds '16
Major:
International Logistics Management
Hometown:
Hope, ME
I appreciated the faculty's wealth of knowledge; I found their teaching styles to be exceptional and I appreciated the level of challenge that the program presented.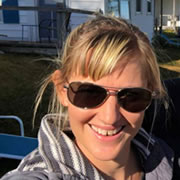 Explore Online Courses for the International Logistics Management Master's Degree
Build a solid business foundation with a focus on logistics management through a timely and innovative curriculum. Your online courses through Maine Maritime emphasize concepts and theories in a range of fields, including marketing, inventory, distribution, transportation management, strategic thinking, business economics, and accounting.
Courses for the online masters in international logistics management are offered in the spring, summer, and fall on a trimester system. Students may take one or two courses each semester. The program can be completed in as little as 19 months or up to four years.
BA642 | Accounting & Finance for Logistics Professionals
BA644 | Economics of Transportation & Logistics
BA645 | Managing Organization Development & Change in the Supply Chain
BA646 | Fundamentals of International Logistics
BA647 | Strategic Marketing for Global Supply Chain Managers
BA648 | Integrated International Logistics
BA651 | Port & Transport Terminal Operations in Global Logistics
BA652 | Production & Operations Management for Manufacturing & Heavy Industry
BA660 | Strategic Supply Chain Management. Capstone course. A grade of B minus or better is required
View all courses for the international logistics management degree.
Get Started on Your Master's Degree in International Logistics Management
Take the next step toward earning your online master's degree in international logistics management through Maine Maritime.
Pre-Requisites
A Bachelor's degree (B.A. or B.S) from an accredited institution is required. An undergraduate degree in business is not required.
Admissions Dates
Students are admitted on a rolling basis throughout the year with application deadlines in August, December, and April.
Contact an Admissions Representative
If you're ready to change or advance your career in international logistics, please contact our administrative coordinator.
Rated Military Friendly®
Maine Maritime Academy welcomes veterans and has the resources in place to help you transition to student life. Please contact our dedicated admissions representative for veterans.
Transfer
Maine Maritime Academy welcomes motivated and academically qualified transfer students. Please contact our admissions office to learn more about transferring to Maine Maritime Academy.
Apply now and request more information
If you want to know more please check out our FAQs or request more information. You can also start your online application now.