Visit the Loeb-Sullivan School of International Business & Logistics
We invite you to come to campus to experience MMA first hand.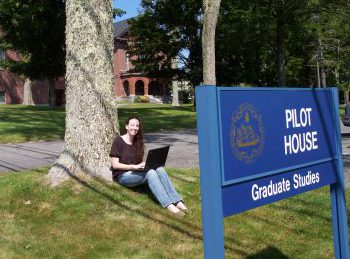 Attend an Open House
What: Faculty and staff provide presentations about MMA's graduate programs, career pathways, and more.
When: Held twice annually; 2019-20 dates to be announced.
Where: Graduate Seminar Room, next to Quick Hall.
Spend a day on campus
What: Meet with the Graduate School Coordinator for an overview of our programs; campus tours are also available.
When: Monday – Friday between 9:00 a.m. and 3:00 p.m.
How: Please schedule your day on campus. Visitors must pre-register.