Overcast, NW Wind at 10 kts, 1022.5 mBs, 69°F Air, 71°F Sea
After bunkering on Day 26, the TSSOM fuel storage tank was topped off for the final leg of our journey this cruise. Part of this refueling system is a multi-tank storage of fuel that is managed by the cadet engineers on board. Every morning fuel is transferred to the tanks of the main engine and generators for use during the day, while most of the fuel remains in the storage tank. While underway the engineers aim to have consistent fuel usage, though each day requires a little tweaking as to a specific amount according to the day's usage, speed, and other factors such as current putting stress on the main engine.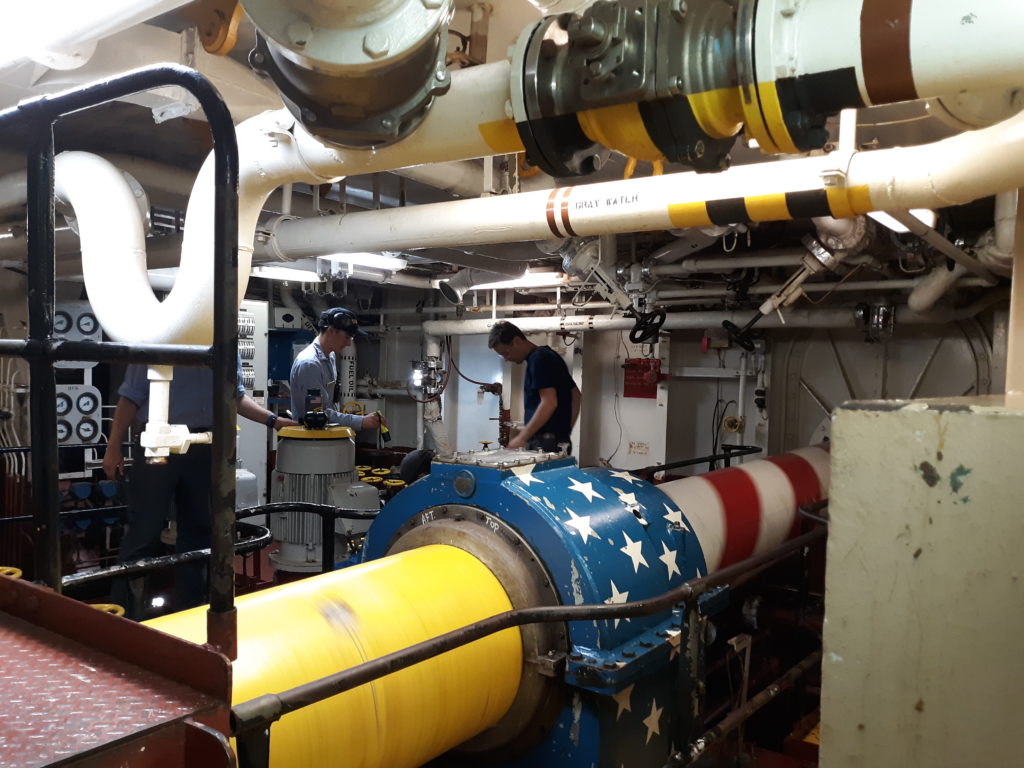 Due to the Training Ship's limited connectivity to the internet, blog postings are delayed and are not intended for real-time communication. To communicate with your student, please send messages to his or her issued e-mail address.