Land rewarding jobs with shipping firms and power generation and energy production companies all over the world with the marine engineering operations degree at Maine Maritime Academy. You'll gain a versatile skillset as a marine operations engineer through rigorous courses and practical hands-on learning opportunities aboard ships and in labs. You'll also be eligible for 3rd assistant engineer jobs with a U.S. Coast Guard (USCG) license.
Learn from a diverse group of brilliant and accomplished engineers who have deep experience in marine engineering and other engineering fields. These expert faculty hold the highest professional credentials and have extensive experience in the industries where you want to work.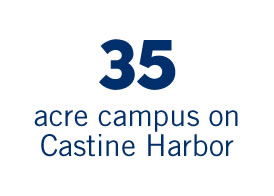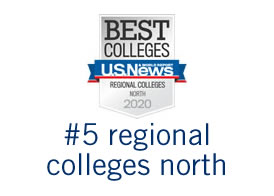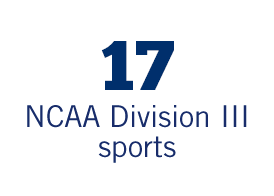 Professional Licenses
This bachelor's degree in marine engineering operations leads to a 3rd Assistant Engineer license, which allows you to sail as an engineer on any vessel of any size. Once you pass the license exam, you'll be qualified to work on oil rigs and oil drilling ships. You'll also be eligible for a State of Maine Third Class Stationary Power Plant Operator license.
Excellent Location
Complementing the hands-on learning opportunities is Maine Maritime Academy's ideal location on Castine Harbor. Situated on a hillside overlooking Penobscot Bay in historic Castine, Maine, you'll have easy access to training both afloat and ashore. Acadia National Park, Baxter State Park, and the Appalachian Trail are within driving distance so you'll have many options for outdoor adventures on land, too.
NECHE-Accredited
Maine Maritime Academy is accredited by the New England Commission of Higher Education (NECHE), the regional accreditation agency for colleges and universities in New England.
Student Perspective
Bryant Peterson '21
Major:
Marine Engineering Operations
Hometown:
Windham, ME
I love how hands-on my education is here and the faculty are amazing.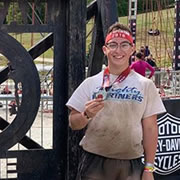 What Is Marine Engineering Operations?
Marine engineering operations is a specialty area of marine engineering and involves the study of engineering from a theoretical and operations aspect.
Why Study Marine Engineering Operations at Maine Maritime Academy?
You'll become a versatile marine operations engineer through an undergraduate engineering program that is consistently ranked among the nation's best by U.S. News & World Report. You'll develop the competencies necessary to work all over the world with this demanding, hands-on marine engineering operations major.
Hands-on learning
Through hands-on labs and at-sea experience, including spending the summer aboard the 500-foot training ship State of Maine and commercial ships, you'll reinforce the theory you've learned in classrooms ashore. You will put this practical experience to work as you pursue your career in marine engineering in the future.
Cutting-edge labs
In addition to the training ship State of Maine, you'll learn in highly specialized labs and facilities. These include Maine Maritime Academy's working steam and diesel engine labs, electrical and electronics labs, steam and diesel simulator labs, machine shop, static equipment displays, and other equipment widely used in industry.
Regiment of Midshipmen
As part of this degree's USCG requirements, you will participate in the Regiment of Midshipmen, a uniformed student body at Maine Maritime Academy. Through the Regiment, you'll benefit from leadership opportunities and build your self-confidence and maturity. You'll learn what shipboard life is like while operating and monitoring ship systems and standing watch. You'll also make lifelong friends through the camaraderie created by the regimental system.
What Can You Do With A Marine Engineering Operations Degree?
With the marine engineering operations degree you'll be prepared to work in a range of industries, including offshore shipping, oil and power, facilities management, shipyards, manufacturing, and more. Our graduates serve in the Navy and work as field engineers repairing steam and gas turbines and diesel engines. They're also shipyard managers, port engineers, vibration analysts, airplane pilots, ship designers, and more. The marine engineering operations degree will also prepare you for graduate school.
Career outlook in marine engineering
Employment of marine engineers and naval architects is projected to grow 9% through 2028, faster than the average for all occupations, according to the U.S. Bureau of Labor Statistics.
What is the typical marine engineering salary?
Maine Maritime is one of the best schools for providing alumni with return on investment, according to a 2019 Georgetown University study. Maine Maritime was sixth in the top 10 list, outscoring Harvard. More good news: Maine Maritime graduates in marine engineering operations often ship out on commercial vessels or oil drilling ships and earn a marine engineering salary that exceeds $100k their first year.
Alumni Perspective
Craig Johnson '91
Major:
Marine Engineering Operations
Hometown:
Miami, Florida
My experience at MMA challenged me to manage challenges, personalities, and to get jobs done. I made friends that will last a lifetime, which I feel has helped me the most since leaving the school.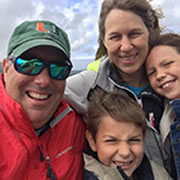 Explore Classes for the Marine Engineering Operations Degree
Courses for marine engineering operations mirror most of those for the marine engineering technology degree but are less focused on math and science. The program offers the most electives and flexibility to pursue minors of any of the 4-year engineering programs at Maine Maritime. Through courses in the arts and sciences, you'll become a well-rounded engineer who has the ability to think critically, solve problems, and communicate. Engineering faculty regularly consult with an industrial advisory committee to ensure courses align with industry needs.
Fundamentals of Engineering Operations
Graphics
Composition
Pre-Calculus Mathematics
Introduction to Nautical Science
Personal Development I
Ocean Survival
USCG Fire Fighting
Any PE Course
Structured Problem Solving with Computer
Humanties I
Technical Calculus I
Maintenance - First Year
TecShip Structure & Stability
Personal Development I
Technical Physics I
USCG Fire Fighting Live Burn
Lifeboat Exam
Steam Generators I
Diesel Power I
Fluid Power
Humanities II
Maintenance Sophomore Engine
Personal Development II
Technical Physics II
Power Equipment Lab
Machine Tool Operations I
Diesel Power II
Thermodynamics I
Electrical Power I
Technical Communications
Personal Development II
Welding
Steam Turbines I
Machine Tool Operations II
Electrical Power II
Personal Development III
Free Elective
Any EC/HC/Hum/SS/HY/PY Course
Chemical Principles
Steam Power Systems I
Gas Turbines
Maintenance Junior Engine
Personal Development III
Free Elective
Intro to Envrtl Regs & Ethical Indtl Compl
Marine Refridgeration & Air Conditioning
Automation and Control
Power Control Electronics
Maintenance Senior Engine
Personal Development IV
Any EC/HC/Hum/SS/HY/PY Course
Steam Power Systems II
Engineering Economics
Medical Care Provider
Personal Development IV
Free Elective
Any EG/ES/ET/NA Elective
Any EC/GE/GENED/HC/HY/PO/PY Course
View all courses for the marine engineering operations degree.
Get Started on Your Bachelor's Degree in Marine Engineering Operations
Take the next step toward earning your marine engineering operations degree at Maine Maritime Academy.
Contact an Admissions Representative
If you're ready for a future in marine engineering, please contact an admissions representative at Maine Maritime Academy.
Rated Military Friendly®
Maine Maritime Academy welcomes veterans and has the resources in place to help you transition to student life. Please contact our dedicated admissions representative for veterans.
Transfer
Maine Maritime Academy welcomes motivated and academically qualified transfer students. Please contact our admissions office to learn more about transferring to Maine Maritime Academy.
Apply now and request more information
We invite you to start your application or request more information about marine engineering operations at Maine Maritime Academy.