Day 8: Arriving in Charleston
Clearing Fog, N Wind at 12.16 kts, 62˚F Air, 61.7˚F Sea
At approximately 7:15 this morning, we took on the pilot to begin our approach to the cruise terminal in Charleston. By 10:00 the TSSOM was pushed into place by two tug boats and made fast to the pier. Despite the early arrival, liberty was not granted until 6 p.m. today.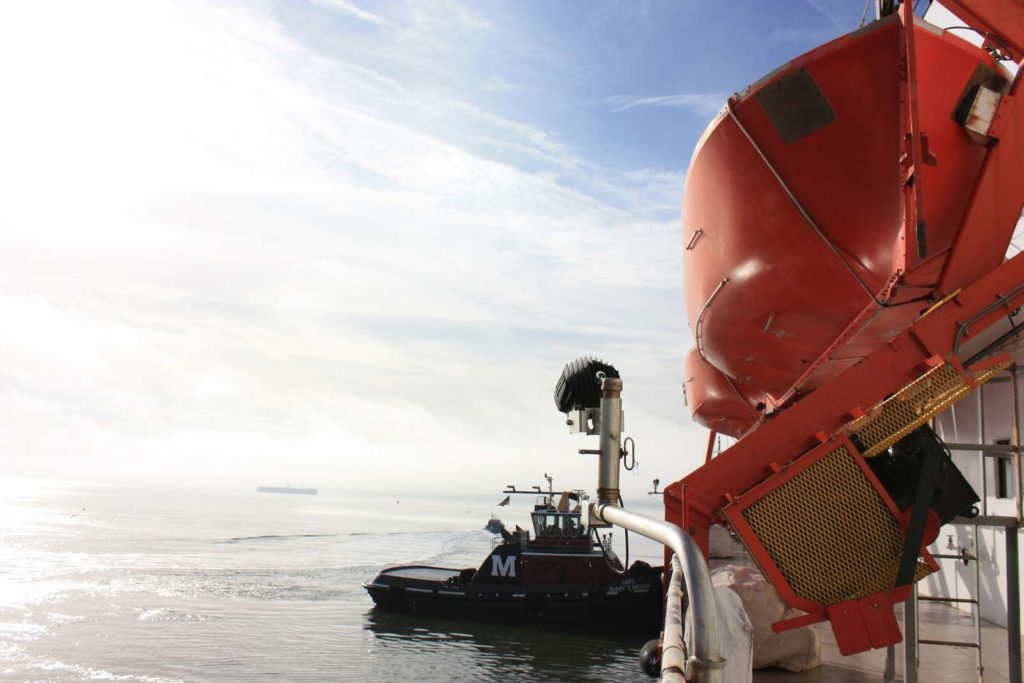 We enjoyed a full day of training followed by a BBQ dinner hosted by Captains Jay and Carrie Stewart, both being alumni of the class of 2000. Students were lined well back past the end of the aft superstructure waiting to depart once liberty was called and all were back before the midnight curfew.
Due to the Training Ship's limited connectivity, blog postings are delayed and are not intended for real-time communication. To communicate with your student, please send a message to his or her issued e-mail address.