Day 31: Chasing North
Weather Sunny, SE Wind at 20-25 kts, 65°F Air
Line handlers had a chance to discuss tugboat career options while waiting to tie off the tugboat during our departure.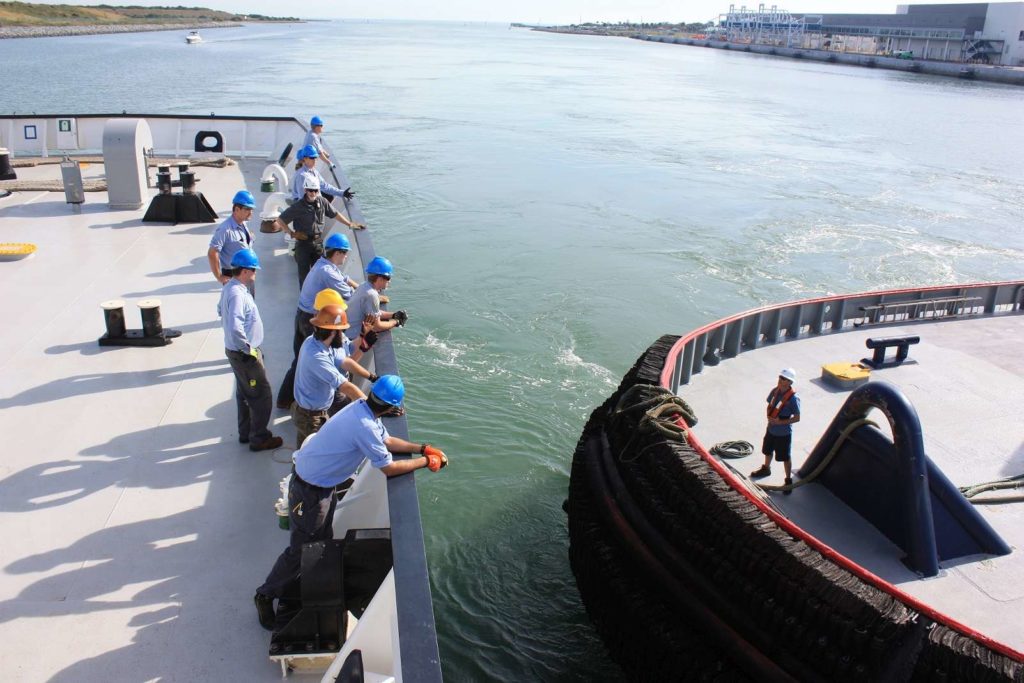 We are now underway again, cruising north faster than ever to beat an incoming storm on its way up the coast. Outside weather is calm for now, but it won't be before it is replaced by cold air and storming seas.
In the meantime, morale staff hosted two movies back-to-back with an intermission for Wing Night, a favorite of students' which has six different sauces to choose from as well as other snacks in addition to the wings.
Due to the Training Ship's limited connectivity, blog postings are delayed and are not intended for real-time communication. To communicate with your student, please send a message to his or her issued e-mail address.