Day 27: NYC Departure
Sunny, NW Wind at 3 kts, 1021 mBs, 75°F Air, 68°F Sea
After a successful on-take of food around noon today, we will be setting sail once more for Cape Cod. Harbor activity was very busy due to traffic coming and going, including containerships considerably larger than the TSSOM. Students were all eager to see the pass under the bridge which was also done early in the morning yesterday before most were awake.
After departing we will be setting course for Cape Cod to anchor for 48 hours near Providence before making the final stretch into the Bay of Fundy.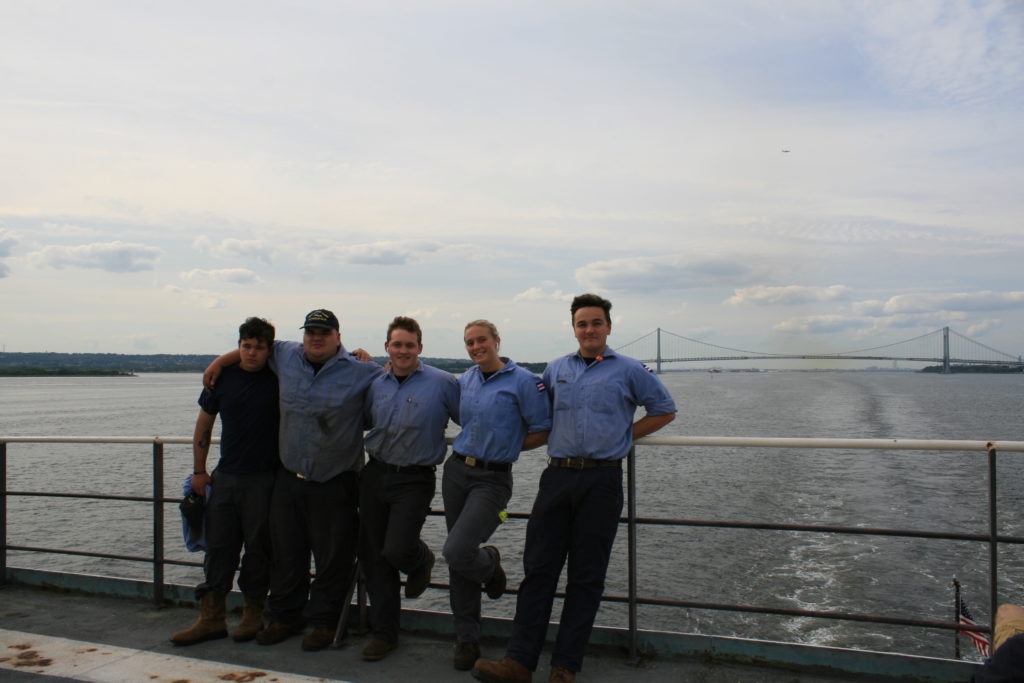 Due to the Training Ship's limited connectivity to the internet, blog postings are delayed and are not intended for real-time communication. To communicate with your student, please send messages to his or her issued e-mail address.