Alpha Phi Omega Conclave 2019
Dive into Fellowship! – March 29-30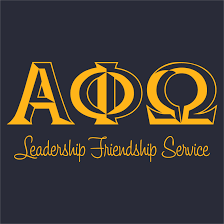 Maine Maritime Academy's APO Chapter, Phi Epsilon, is honored to host this year's annual regional chapter leadership conference, Conclave, for APO sections 94, 95 and 96 from March 29-30, 2019.
Maine Maritime Academy's Alpha Phi Omega Fraternity has been active on campus for nearly 50 years and will be celebrating their 50th Anniversary on May 9, 2019. The Conclave planning committee has a weekend of workshops and sessions that focus on APO's cardinal principals of Leadership, Fellowship and Service planned for its attendees. Throughout Conclave,  APO members will attend workshops to help them achieve their personal goals that fall under these principals as well as receive advice from Alumni on how to achieve their goals as a chapter. Workshops will also focus on helping members gain skills that will shape them into the leaders of the future. In addition to workshops, the planning committee has also planed some fun events to promote brotherhood and networking with other APO Chapters. We hope you are able to join us and unite around APO's common core values to network with like like-minded individuals and form relationships that will last a lifetime.
Housing accommodations are available on Maine Maritime Academy's Training Ship, as well as a "camping-style" accommodation in our Fieldhouse (both are included in your $50 registration fee). All meals will be covered for Saturday, March 30.
We look forward to seeing you in March! Please see the registration link below and get ready to 'Dive into Fellowship!'
Registration
The deadline for early registration is February 14, 2019. Registration will increase to $55 after February 14.
If you have questions regarding registration or payment, please contact the Student Activities Coordinator, Matt Brancaccio, at matthew.brancaccio@mma.edu or 207-326-2117.
Workshops
The Conclave schedule will be available soon.
Additional Information Needed?
Please contact Director of Residential Life and Student Activities, Amanda Manning, at amanda.manning@mma.edu or 207-326-2280.