June 17 | Chess Tournament
Today was our chess tournament which began at 1900. There were about eight participants in the tournament, and each pair played matches best of three.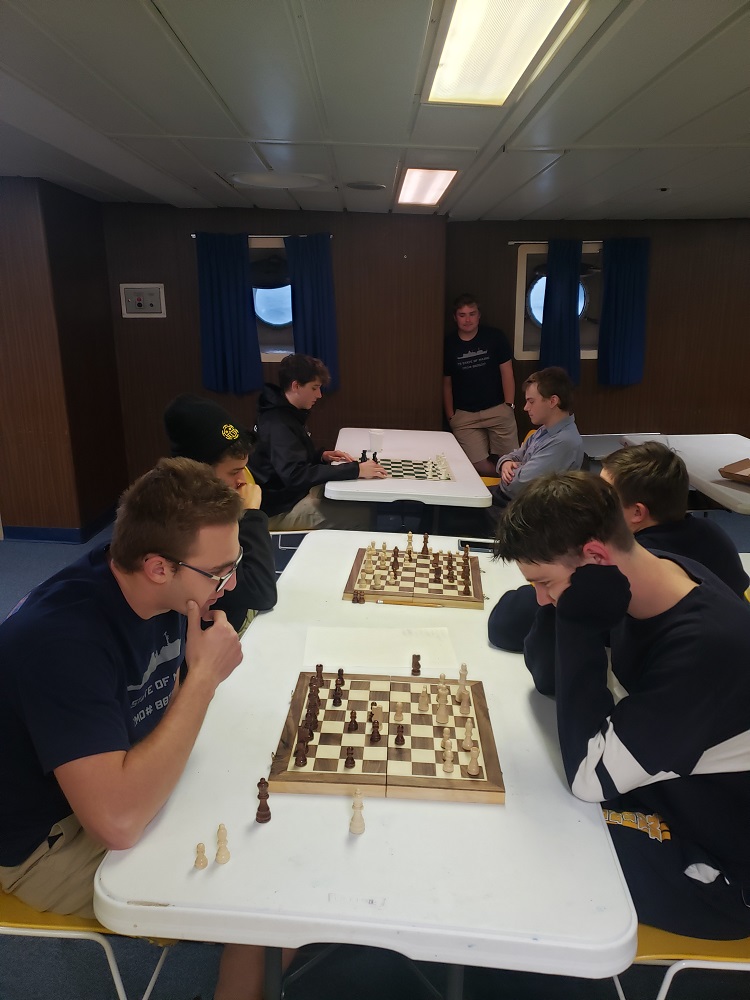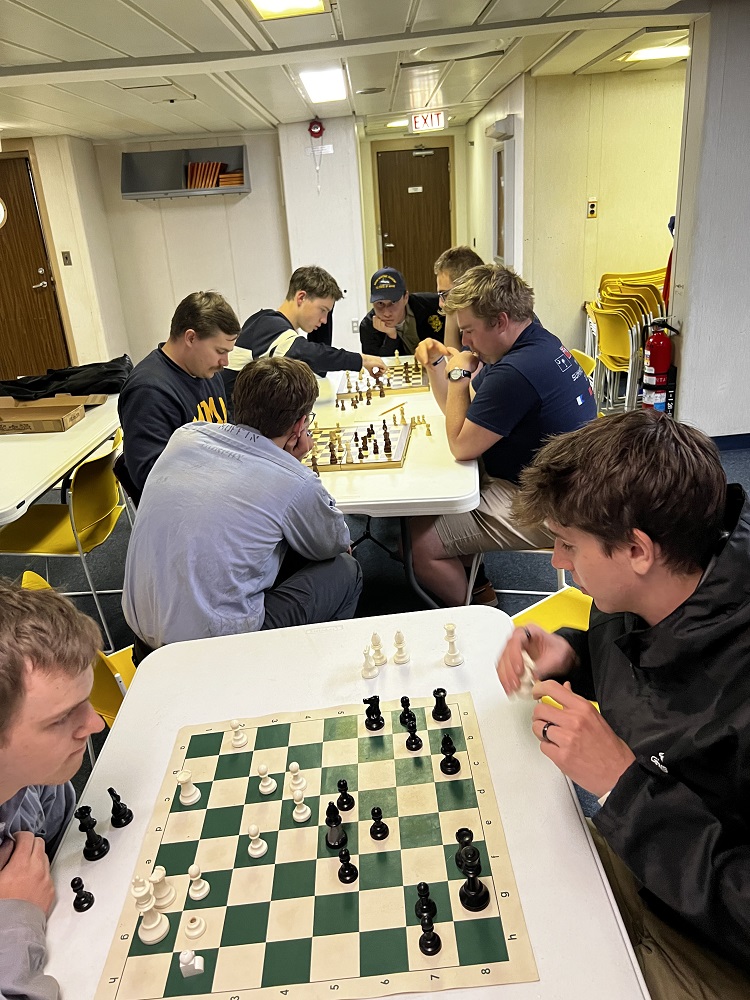 Within three hours, 4/C Jacob Parker took the title of TSSOM Chess champion! Today was also our last full day at sea, and to end it off we passed through a lightning storm. Portland, here we come!