Arts & Sciences Department
Through courses in the Arts and Sciences department, you will gain a sound footing in mathematics and science, as well as a global perspective that will profit you throughout your career. You will learn how to write, solve problems, and think critically, skills that employers say they value above all others in the workplace. And you will have opportunities to pursue your interests via a wide variety of department offerings, including art, photography, languages, history, psychology, music, GIS mapping, and drones (UAVs). These courses in the liberal arts and sciences are designed to enrich and expand your knowledge and skills so you enter the workplace as a resourceful, versatile, and creative individual — and enter the world as an engaged and informed citizen with a lifelong love of learning.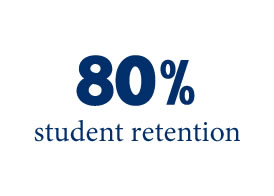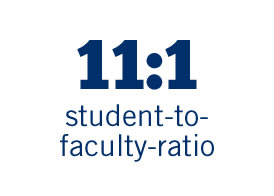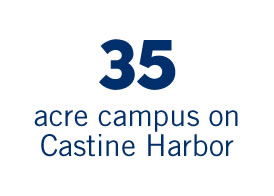 Composition and Humanities
The arts and sciences courses you take at Maine Maritime will vary depending on your major, but all students take composition and a two-course sequence in humanities. In composition, you'll learn how to write clearly and to support your ideas with sound reasoning and evidence. In humanities coursework, you'll develop these skills while enhancing your appreciation of literature, architecture, music, philosophy, and the visual arts. Through these foundational courses you'll learn how opinions, values, and assumptions are shaped by myriad factors, including upbringing, family, race, gender, class, and religion.
Study Abroad
Expand your worldview and meet people from different cultures by spending May term in Ireland through Maine Maritime's Ireland Study Abroad program. You'll live in a traditional thatched-roof cottage in the small village of Tully Cross in County Connemara and learn Irish history, art, literature, and Celtic spirituality. You'll also have opportunities to hike, fish, explore seashores and prehistoric ruins, and take trips to Bunratty Castle, Ashford Castle, Inishbofin Island, the Cliffs of Moher, and Dublin.
Interdisciplinary Studies Major
Are you interested in maritime studies but don't intend to become a licensed professional mariner, ocean scientist, engineer, or logistician? Then consider the interdisciplinary studies major at Maine Maritime. You'll work with a faculty advisor to integrate liberal arts and sciences courses from two or three existing majors to create your own unique bachelor of science degree.
Student Perspective
Gabby Guinto '22
Major:
Vessel Operations and Technology
Hometown:
Hampstead, NH
Choosing MMA was an easy decision for me. It stood out because of this career path and how accessible the Admissions staff were. They answered any and all questions that I asked!"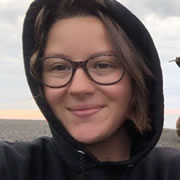 Honors Seminars
Through Maine Maritime's Honors Seminars you'll join MMA's most curious and accomplished students and professors from three different fields to explore a topic that spans disciplines. You'll help create the course curriculum and run class sessions, too. Topics change annually. For example, a recent Honors Seminar convened by professors of mathematics, philosophy, and navigation and seamanship focused on how Charles Darwin's voyage aboard the HMS Beagle changed the world in fields as far ranging as navigation, philosophy, evolution, scientific methods, religion, and human rights.
Arts and Sciences Mission
The mission of the arts and sciences department at Maine Maritime Academy is to provide the liberal arts component of your baccalaureate education while guiding you to:
Think critically and analytically
Write and speak effectively
Understand the global and environmental context of human actions
Develop and apply knowledge of mathematical and scientific reasoning
Develop and communicate sound, informed opinions among conflicting perspectives
Identify problems and propose solutions
Solve problems as members of a team
Appreciate and respect diversity
Reason and act ethically
Alumni Perspective
Jon Campbell '10
Major:
Power Engineering Technology
Hometown:
Detroit, MI
Job placement and job security were the main drivers in my decision to choose MMA. The school has a long track record of high job placement making it a fantastic investment.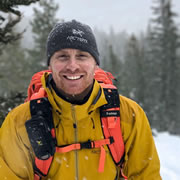 Explore Arts and Sciences Courses at Maine Maritime
The arts and sciences courses you take depend on your major. Maine Maritime offers courses in mathematics, problem solving with computers, physics, political science, psychology, composition, literature, management communications, geography, history, humanities, ship's medicine, emergency medicine, drawing, photography, and a wide variety of electives. You can add to your bachelor's degree with a minor in humanities and social sciences, mathematics, and physical science.
Get Started on Your Degree at Maine Maritime
Take the next step toward earning your degree at Maine Maritime Academy.
Contact an Admissions Representative
If you're ready for a degree that leads to exceptional careers on land or at sea, please contact an admissions representative at Maine Maritime Academy.
Veterans
Maine Maritime Academy welcomes veterans and has the resources in place to help you transition to student life. Please contact our dedicated admissions representative for veterans.
Transfer
Maine Maritime Academy welcomes motivated and academically qualified transfer students. Please contact our admissions office to learn more about transferring to Maine Maritime Academy.
Apply now and request more information
We invite you to start your application or request more information about degrees at Maine Maritime Academy.
Request More Information
Loading...
Contact
Maine Maritime Academy
Department of Arts & Sciences
Thomas Batt, Chair
Castine, ME 04420
207-326-4713
thomas.batt@mma.edu