Welcome, Alumni!
Maine Maritime Academy connects people from all over the world. Our community of alumni, students, faculty, and staff, along with friends and family, shares a strong bond with this unique institution. The Alumni Relations office supports the alumni network, fosters connections across classes, shares stories, and keeps the spirit of the MMA experience alive and well long beyond graduation.
Virtual Homecoming 2020 Celebration Week of Sept. 28 – Oct. 3, 2020
Mariners from around the world, join us September 28-October 3, 2020, as we connect for a virtual celebration, a weeklong online celebration of Honor Class Reunions and Homecoming '20.
Tentative schedule:
Honor Class (ending in 0 or 5) Zoom Reunions Monday, Sept. 28 through Friday, Oct. 2
Welcome
Classmate Introductions
General discussion/reminiscence
MMA Update
Class Photo
Toast
Virtual Homecoming '20 Saturday, October 3
9:30 AM President's Breakfast
10 AM Annual Alumni Meeting

Election results
Alumni Award Recipients

11:30 AM Honor Class March On
Noon MMA Today
More details will follow. We are excited to present this interactive event and encourage alumni participation. If you have any questions, feel free to contact alumni@mma.edu.
We encourage Alumni to stay connected with one another, submit alumni news and/or class notes, and provide your career updates.
---

Whether you are across the street or halfway around the world, MMA is just a click away. Stay connected, get involved, and keep in touch!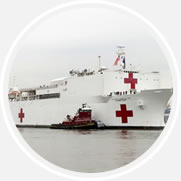 1986
Andrew Lindey is the Master of the USNS Comfort (T-AH 20), the hospital ship that arrived in New York Harbor in March initially to treat patients in the area with non COVID-19 health issues. As the pandemic's contours changed, Comfort's mission shifted as of press time, and the ship has now allocated 500 of its 1,000 beds for severe coronavirus cases.

Read More Class Notes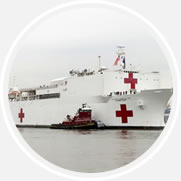 1986
Andrew Lindey is the Master of the USNS Comfort (T-AH 20), the hospital ship that arrived in New York Harbor in March initially to treat patients in the area with non COVID-19 health issues. As the pandemic's contours changed, Comfort's mission shifted as of press time, and the ship has now allocated 500 of its 1,000 beds for severe coronavirus cases.

Read More Class Notes
Office of Alumni Relations
Castine, ME 04420
207-326-2337
alumni@mma.edu