Maine Maritime Academy connects people from all over the world. Our community of alumni, students, faculty, and staff, along with friends and family, shares a strong bond with this unique institution. The Alumni Relations office supports the alumni network, fosters connections across classes, shares stories, and keeps the spirit of the MMA experience alive and well long beyond graduation.
---


The Alumni Senior Banquet, a time-honored, 53-year tradition to welcome graduating seniors to the MMA Alumni Association and network with current alumni, was not held this year due to the pandemic. To celebrate the Class of 2021 and congratulate them for their noteworthy achievements under challenging conditions, the MMA Alumni Association honored them on March 31st with a gift, a meal, scholarships and Mariner Memos. Thanks to all alumni that participated.
---
---

Save the Date: September 10 – 11, 2021
---
Whether you are across the street or halfway around the world, MMA is just a click away. Stay connected, get involved, and keep in touch! Submit alumni news and/or class notes and provide your career updates.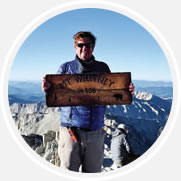 1979 In early August, George Burns, Cmdr. USCG, retired, climbed Mt. Whitney in California, elevation 14,508 feet. After retiring in 2002, he is a maritime consultant, with most work involving ship safety, security, and environmental audits on the Great Lakes.
Read More Class Notes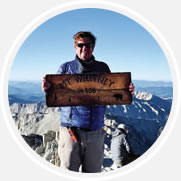 1979
In early August, George Burns, Cmdr. USCG, retired, climbed Mt. Whitney in California, elevation 14,508 feet. After retiring in 2002, he is a maritime consultant, with most work involving ship safety, security, and environmental audits on the Great Lakes.

Read More Class Notes
Office of Alumni Relations
Castine, ME 04420
207-326-2337
alumni@mma.edu