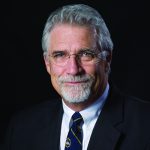 On behalf of our Board of Trustees and our dedicated faculty and staff I want to welcome you to Maine Maritime Academy. Our campus is located in the coastal town of Castine at the head of Penobscot Bay. Rich in history, natural beauty, and maritime tradition, Maine Maritime provides an environment where learning flourishes.
With facilities and laboratories at the leading edge of technological innovation, Maine Maritime has been recognized as the global leader in providing the highest quality engineering, management, science and transportation education. With our exceptional academic programs, we give our students a compelling advantage in the competition for top jobs whether at sea or ashore.
I invite you to explore our website or come see for yourself what makes Maine Maritime Academy a truly remarkable learning experience. We look forward to helping you reach your educational and professional goals.
Best Regards,

Dr. William J. Brennan
President