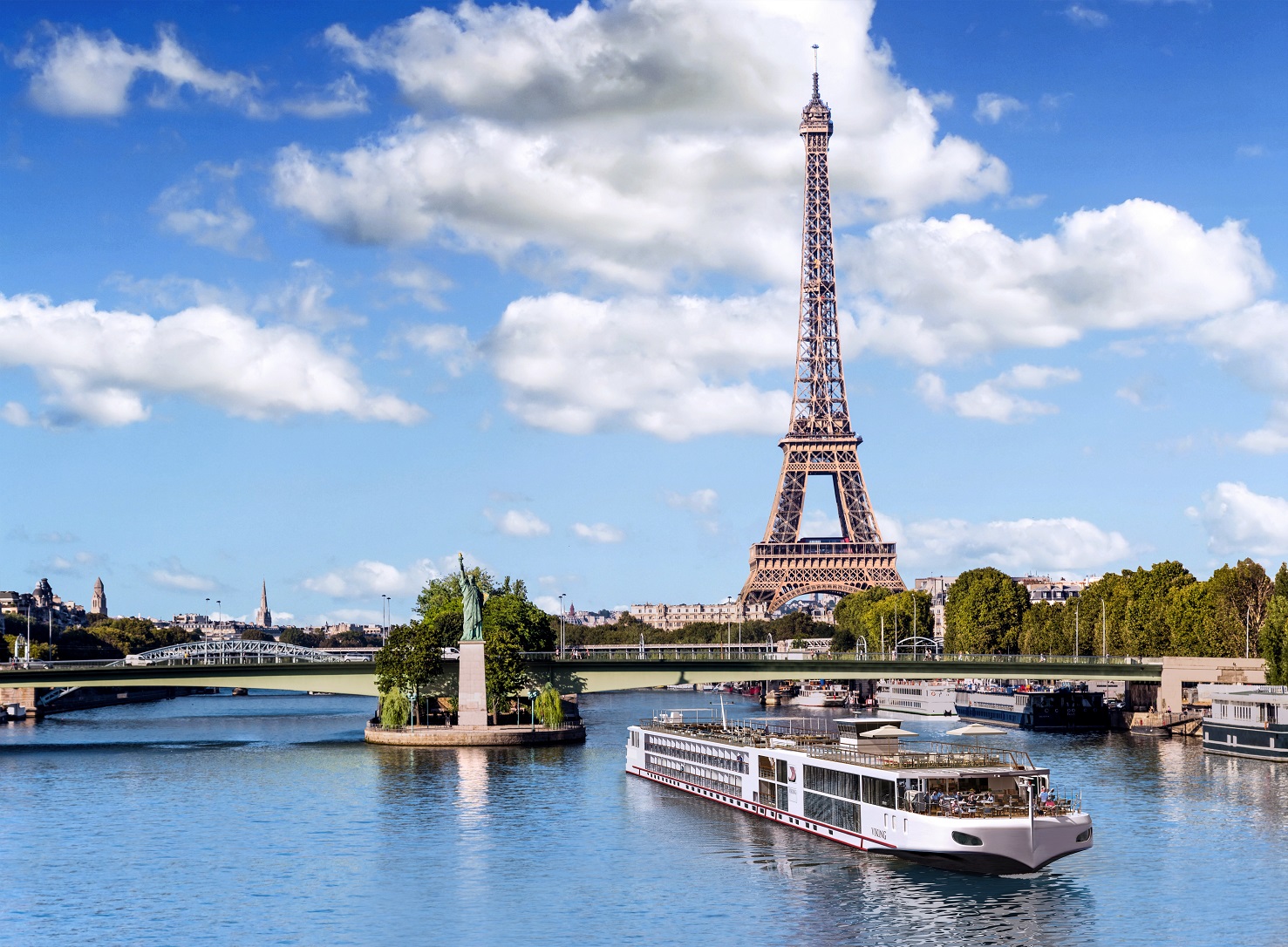 Eight Days Elegant Paris & Heart of Normandy Aboard Viking Skaga
October 13-20, 2022
From Paris,… the City of Light,… to the memorial beaches of Normandy, take in all the beautiful French vistas, local fare, and lore as we cruise the Seine River aboard the Viking Skaga.
Itinerary:
Day 1 – Paris, France – Paris' cultural and historic significance is evident in its many noted landmarks, including the Eiffel Tower, Louvre, and Arc de Triomphe.
Day 2 – Paris, France – Long a hub of France's culture, cuisine and architectural splendor, Paris is one of the most romantic destinations in the world.
Day 3 – La Roche Guyon & Vernon, France – Vernon's cobblestone streets are reminiscent of the Middle Ages, and some of the half-timbered houses feature magnificent wooden carvings.
Day 4 – Rouen, France – Founded by the Romans, Rouen is situated amidst the chalk cliffs along the Seine and filled with half-timbered houses and exquisite Gothic architecture.
Day 5 – Normandy Beaches, France – Normandy's legendary D-Day Beaches bear witness to the heroism of the troops who landed here in World War II.
Day 6 – Les Andelys, France – Set along the Seine, this small town is best known for the imposing Chateau Gaillard overlooking the village.
Day 7 – Le Perq & Paris, France – A gateway to Paris, Le Perq is a lovely waterfront town of cobblestone streets and charming architecture.
Day 8 – Paris, France – The "City of Light," timeless Paris has inspired artists and writers for centuries.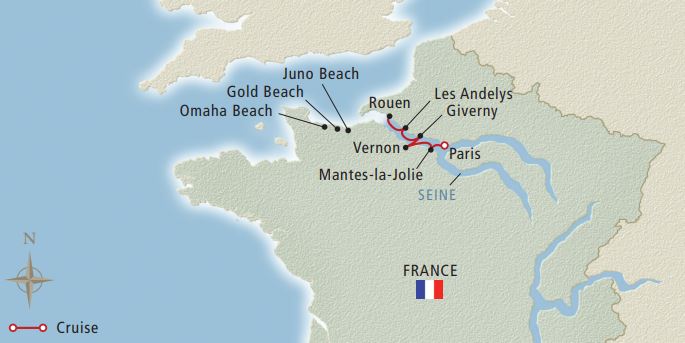 Features and Services:
One complimentary shore excursion in every port of call
Free Wi-Fi (connection speed may vary)
Visits to United Nations Educational Scientific and Cultural Organization (UNESCO) sites
Enrichment Lectures & destination performances
Beer, wine, and soft drinks with onboard lunch & dinner
24-hour specialty coffees, teas & bottled water
Port taxes & fees
Ground transfers with Viking Air purchase
Questions? For more information, please contact Brooke Christopher, AAA Northern New England at (207)942-8287, ext. 1977591 or christopher.brooke@nne.aaa.com .