Welcome to our virtual open house experience! As you can see below, we have a great line up of live zoom sessions and pre-recorded sessions across our stages below ranging from the academic to the student perspective. Don't worry, all the sessions will be recorded and available on this webpage after the event. Have fun, and enjoy the day!
* denotes a required field.
Loading…
Do you have a question(s) that you want answered? Use this form to pre-submit to our panelists.
Stage 2
Panel Discussions with Staff and Students
Get a chance to meet our Residental Services staff and students. They will explain the vibe on campus including campus life, dining options, and student clubs and organizations. Get your questions answered on this open forum.
Join Conversation
Steve Peed, MMA's Athletic Director, will provide an overview of athletics and the many athletic conferences in which our teams compete. He will be joined by other coaches, giving you the chance to ask questions and meet the students and staff that make up the athletics department.
Join Conversation
Do you want to know what to do with a degree from MMA? Meet the director of Career Services and some recent alumni! Capt. Bryce Potter will explain the job prospects for our graduates.
Join Conversation
Join Capt. John Cashman as he discusses the Regiment of Midshipmen. You can ask our Regimental staff and students directly about this unique leadership program.
Join Conversation
Lt. Dymit and Lt. Armstrong will tell you about the Navy ROTC and the Strategic Sealift Midshipmen Program. They will discuss how you can apply, enroll in the student incentive programs, and commission as an officer!
Join Conversation
Still have questions for current students? Now's your chance, ask them anything during this session!
Join Conversation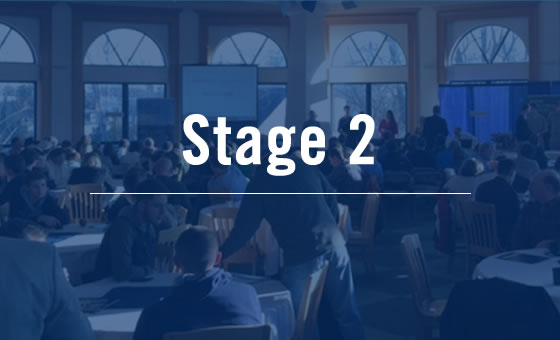 Request More Information
Loading…