MMA Graduates 204 in April Commencement
Congratulations and welcome to the MMA Alumni Association, Class of 2022!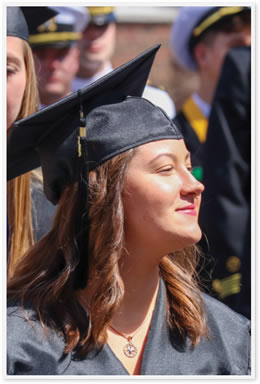 By the Numbers | Graduation 2022
2022 Graduates: 204
Students receiving a USCG license: 118
(unlimited or limited)
Out-of-State Students: 63
Maine Residents: 141
Veterans: 12
Scan this code to share your most up-to-date contact information with MMA, submit Alumni and Class Notes for future magazines, and more. Keep in touch!