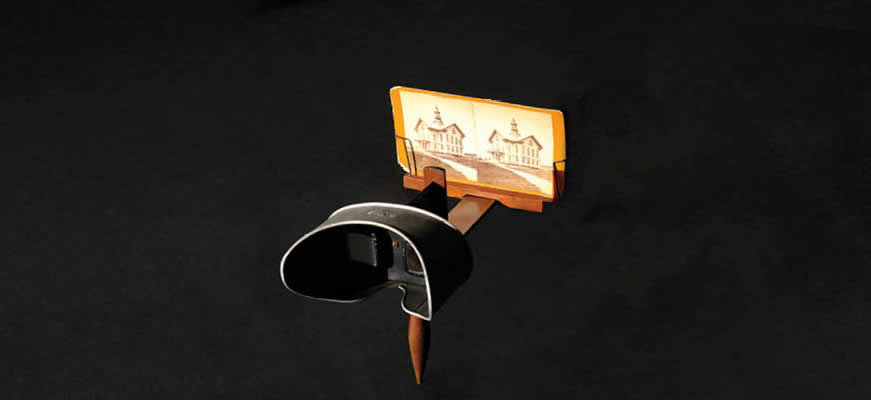 IN KEEPING WITH THIS ISSUE'S REMINISCENT THEME, TS State of Maine Chief Sandy Cameron '84 provided this stereograph photo of what is now Dismukes Hall. The photo belonged to his father, Cdr. Clifford, Sr. '49.
Stereographs were a popular form of photography in the 19th century. Using a special camera, photographers would take two images of a scene from slightly different angles, which, printed side by side, appeared as a three-dimensional image when viewed through a stereoscope.
Cameron's images show the Eastern State Normal School (later renamed Dismukes Hall) that was completed in 1872 to house classrooms and offices for Maine's second teacher's college. The college was established as part of a trend to improve and standardize primary and secondary education in Maine. The college trained hundreds of teachers until World War II.
With war looming, Maine Maritime Academy was founded in 1941. The United States was in desperate need of those with military training, so the Academy launched an accelerated 18-month course for naval and merchant marine officers. The two schools shared Dismukes Hall for one year. MMA took full possession of the property when the Normal School closed in 1942.
Other vintage stereoscope views of Castine and vicinity, plus local ships, including the gunboat USS Castine built at BIW in 1892, accompany Cameron's online.█
Stereograph Examples
Dismukes Hall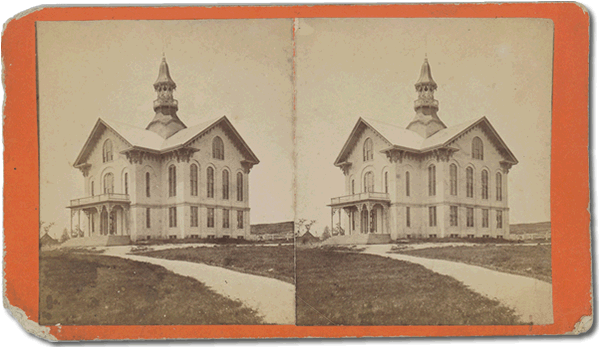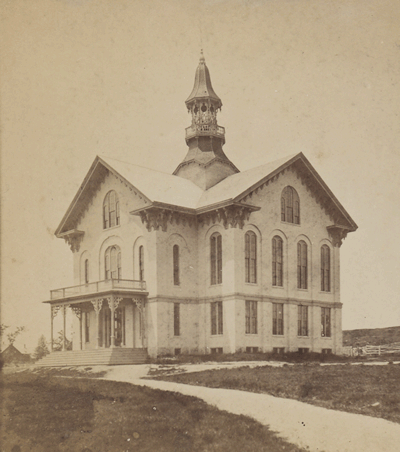 US SubmarinePlunger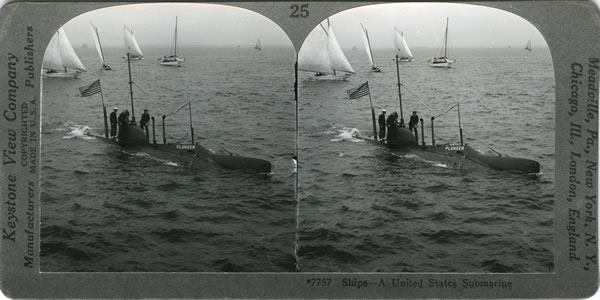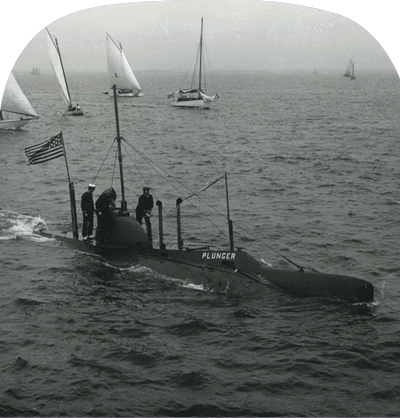 Revenue Cutter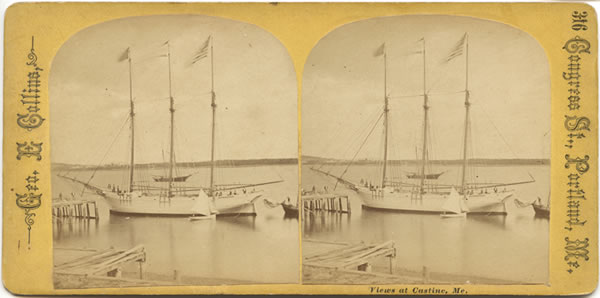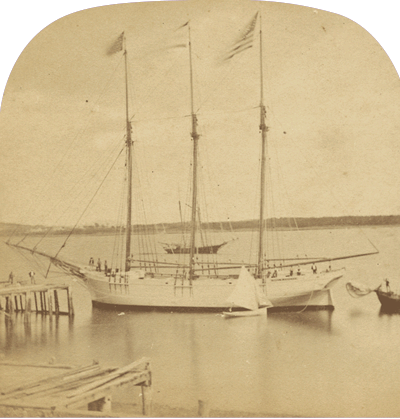 ---
Special thanks to Paige Lilly, Curator at the Castine Historical Society, for additional images and historical information. Visit castinehistoricalsociety.org.