THERE is a slight smell of smoke in the Instruments and Electronics Lab of the ABS Center for Engineering, Science and Research, the origin of which is an idea to create a fire for learning.
Associate Professor of Engineering Donald McCann lifts a soldering iron from a microprocessor wiring connection for a tank level control system (shown left) and says, "One down and 10 to go."
The assembly will be ready in time for a new fall semester automation lab, based on a suggestion from the engineering department's Industrial Advisory Committee (IAC).
"The IAC played a large role in establishing the need for our engineering automation classes to have an associated lab with the class," says McCann. "They also helped us select topics for individual labs, including a Programmable Logic Controller system that the students will wire up, test and troubleshoot."
To help guide the future of MMA, its major areas of study—Engineering, Marine Transportation/Vessel Operations & Technology , International Business and Logistics (IBL) and Ocean Studies—call on professionals, including alumni, to provide advice from the perspective of their industry and expertise.
"IACs are valuable in helping us maintain the currency of our curriculum as well as providing input for the strategic planning we do to anticipate future needs," says Dr. David Gardner, Provost and Vice President for Academic Affairs.
"The academic departments are leaning forward in the kinds of advice they are soliciting."
Mission
The IACs keep the departments apprised of the changing needs of those who employ MMA graduates. They help keep programs relevant and aid the process of conceiving new educational programs based on industry needs.
While the four major areas' IACs differ in configuration and charter, they generally meet bi-annually and on an ad hoc basis. Members may also spend time with students or employ them in field experiences.
Engineering
"We also help MMA meet accreditation requirements by providing our meeting reports and evidence of IAC impacts," says Industry Chairman of the Engineering Department IAC, Attapol Sookma '96, Test and Evaluation Trials Coordinator for Bath Iron Works.
"Suggestions we've made include changes in all programs; added environmental studies; updates to the electrical, electronic and automation tracks; additional engineering laboratory equipment; and technical communications courses.
"We have also suggested future topics like Infrastructure, Cyber Security, and the Internet of Things (connectivity, data handling, and automation response)."
Marine Transportation/ Vessel Operations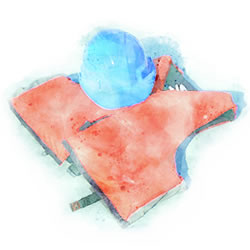 Safety culture has been one of the primary Marine Transportation Operations (MTO) and Vessel Operations & Technology (VOT) IAC topics for the past two years. The department has been adapting classes to instruct students on evolving regulations and company policies including the "Stop Work Responsibility" most companies have adopted, says department committee coordinator and Assistant Professor David Price '82.
The MTO/VOT committee has 10 members, a mix of alumni and non-MMA grads who Price says have been working well for the department. "All members have in their best interest helping the students and the school."
The most recent meeting included discussions about the importance of safety and its emphasis as one of the most drastic changes in the industry.
Price reports that safety awareness is now incorporated from day one of the freshmen curriculum, and further progress is expected.
Gardner notes that TS State of Maine Chief Engineer Sandy Cameron '84 has taken the lead in shipboard safety training in collaboration with faculty. This begins with basic familiarities with potential hazards such as navigating hatchways and extends to equipment and machinery operations and maintenance.
International Business and Logistics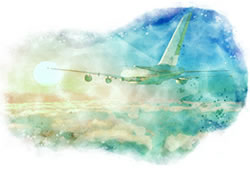 Kirk Langford became Chair of the International Business and Logistics school last year. "We are back on track and moving forward. So I want to step up engagement with the IAC in the year ahead," he says.
Key issues for the IAC include making IBL a preferred choice for potential students to increase female and other underrepresented groups at MMA. "This is a known issue," says Langford, "and we are working with Vice President for Student Affairs and Enrollment Management Dr. Elizabeth True, Admissions, and Athletics, but we need IAC input on this goal."
Langford is considering adding new concentrations to department offerings, as well as electives and "strengthening the faculty bench in IBL. IAC input is needed here as well."
One of more than a dozen members of the IBL IAC, Anthony Caruso Jr., Director of the Bangor International Airport in Maine, sees a vital role for the group and its unique ability to assist the department. "As professionals who work within different aspects of transportation and logistics, we can provide perspective from 'inside' the industry," says Caruso. "We offer updates on regulations or changes that have lasting effects."
In the highly regulated aviation industry, specifically, there are constant changes related to security, inspection services, aircraft operations, and international passenger and freight logistics. "We provide insight to the industry that is not available elsewhere," says Caruso.
The committee meets with IBL students, which provides an exceptional opportunity to interact, gauge their understanding of relevant professions and gain feedback on the IBL program, which is conveyed to enhance program development.
Ocean Studies
The diverse backgrounds and professions represented in the Ocean Studies IAC are one of its primary strengths.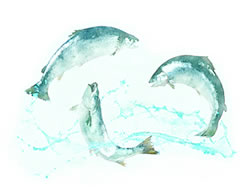 "I'm often asked by prospective students and their parents, 'What jobs are out there for your graduates?,'" says Dr. Ann Cleveland, outgoing chair of the department. "I can point to members of our advisory committee as examples. We have researchers, teachers, activists, a Senate staff member, a technician, and a nonprofit leader who runs a science club for girls."
Among this diverse group is Dr. William Ellis, Associate Professor of Oceanography and Associate Director of the University of Maine (Orono) School of Marine Science. Ellis is also a former MMA Ocean Studies faculty member. "I don't consider MMA and UMaine competitors for students because our programs are different in good ways," he says. "MMA has a pretty unique niche in that it offers degrees with vessel operations certifications and an emphasis on academics combined with on-the-water experience. We compare notes on a variety of issues, and it's mutually beneficial."
Ellis notes that the alumni connection is a strong element of the committee. "The opportunities provided by the group are a big plus," he says. "I've been at the table when someone will say, 'I'm a graduate of the program, and I want you to send me students.'"
The committee has advocated for the department's acquisition of the newest technologies, instrumentation, and vessel research equipment. "We've urged adapting the curricula to include more on climate issues and aquaculture," says Ellis. "A lot of people view aquaculture as a hands-on version of marine science, and MMA is known as a hands-on education institution.
"There is agreement that the academy needs to stay engaged with aquaculture." Message received: a Gulf of Maine Research Institute committee includes MMA President, Dr. William Brennan.
Evolution
Harnessing the power and potential of the IACs is a challenge, "a good challenge," says Engineering Professor and IAC coordinator Barbara Fleck. "The committee meetings provide a chance for Program Coordinators to report on the issues they see, such as the need to incorporate environmental issues and sustainability into existing courses, and a good place for discussion and brainstorming.
Industry trends that IACs have emphasized include safety in marine transportation and vessel operations; opportunities for jobs and research in aquaculture; and changing regulations and logistics requirements in the airline industry.
"I would love to have the IAC leading curriculum changes to reflect what they see in the workplace. Another idea would be for IAC members to submit case studies or practical problems that come up from their work experiences that can be used in the classroom."
Feedback
MMA serves a vital role in providing industry with a well-educated and informed workforce. Without the link back to industry and what the current and future demands are via the IACs, the MMA curriculum and the future workforce would be out of sync and irrelevant compared to competitor schools.
"MMA and the IACs together provide the leadership role in keeping up our reputation and brand," says Sookma. "There are more ways industrial involvement can help shape MMA's relevancy, but I believe the IACs are most effective since essentially they provide feedback from the customer."█
Photos: BILLY R. SIMS, SHUTTERSTOCK
---
To learn more about how you or a professional you know might serve MMA in an advisory capacity, contact Administrative Assistant to the Dean of Faculty, Nicole Dyer: nicole.dyer@mma.edu.