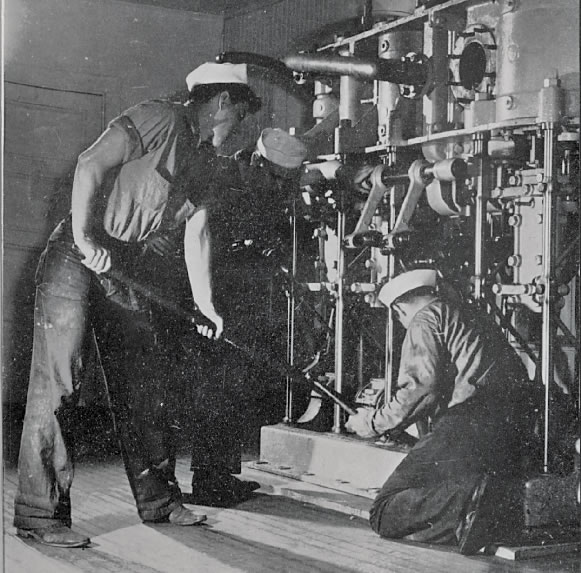 Cranking Up Memories
THE PHOTO FEATURED here was published in the 1946 Trick's End yearbook, page 111. I was impressed by its dramatic lighting and composition, and asked Professor of Engineering Mike Young for clues to its specifics.
Just a week before, I had photographed Young instructing a class of midshipmen how to hand-crank a 1,000 HP General Motors EMD 567 diesel engine, which appears to be the action in this image.
"But this looks to be a small, triple expansion steam engine, perhaps for a tug, in a lab," he reports.
There are many such visual gems throughout the pages of MMA yearbooks, which are available online at mainemaritime.edu/mariners-forever.
Perhaps your class Trick's End has notable images worth sharing. Send us citations and information on your favorites and we'll feature the most intriguing in the next Mariner.█
—By BILLY R. SIMS, EDITOR, billy.sims@mma.edu