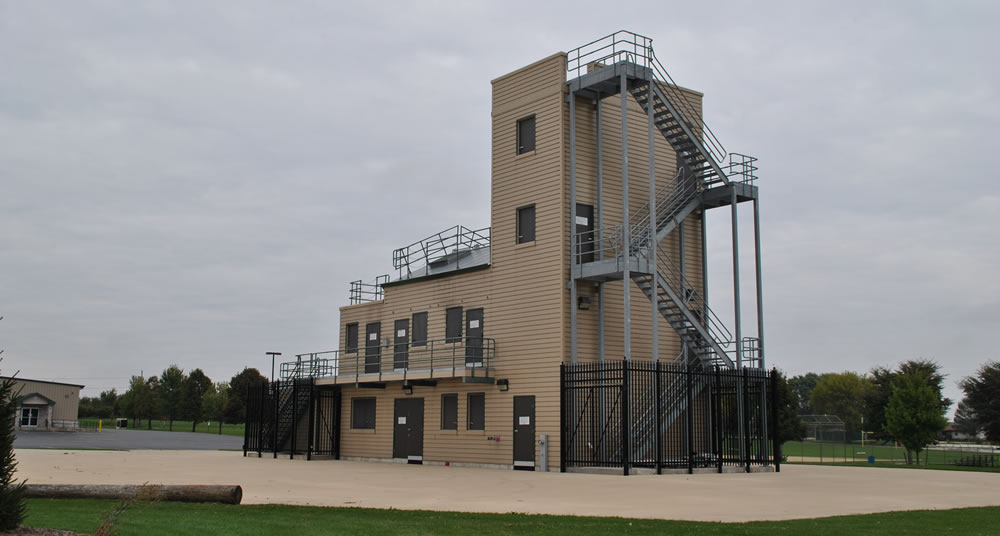 Fire Training Facility
The Academy's new Center for Professional Mariner Development (CPMD), located on the old papermill site in Bucksport, recently observed its first-year anniversary. Opening its doors on February 8, 2020, CPMD has hosted more than 300 students and 90 classes in maritime continuing education. While the pandemic impacted operations, the team did not let it slow progress and quickly pivoted to remote learning.
In addition to a suite of simulators now installed, we are pleased to announce the plan to construct a Fire Training Facility on site this summer for use by CPMD and the undergraduate program.
Construction begins this summer on site in Bucksport.
The Academy has contracted with Fire Facilities Inc, to design, manufacture, and deliver a four-story fire training building to support both maritime and land-based firefighting. The roughly 60'-long and 40'-high structure will feature multiple floors with the ability for fire extinguishment on three levels, interior stairs and ladders, roof-mounted chop-outs, and propane fired props for engine room, galley, and stateroom fire simulation as well as Class A fire areas. The building will be used for multiple training types including hose advancement, fire attack, search and rescue, rappelling, laddering, confined space, and high-angle rescue operations.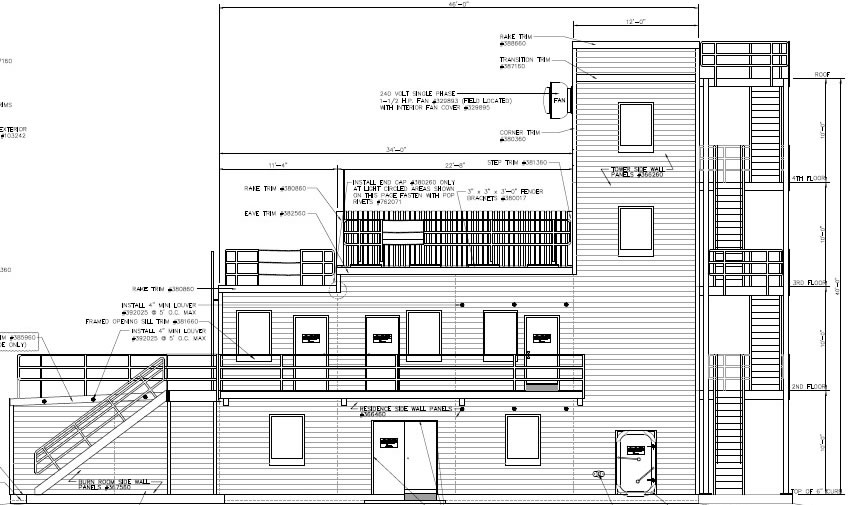 Development of our own fire-fighting facility provides MMA with an improved experience for undergraduates and the ability to develop and offer first-class programs to our CPMD delegates as well as a variety of constituents in the municipal, emergency management, and crisis response sectors.█
—By Alan Chace, Director, Center for Professional Mariner Development
Photo & Art: Trachte Building Systems