Back to Competition
SCHOLAR ATHLETES
MMA landed a record 66 student athletes on the North Atlantic Conference (NAC) Fall 2020 All-Academic Team.  In order to be eligible for NAC All-Academic honors, student-athletes must be participating members of their respective team and achieve a cumulative grade point average of 3.5 or higher on a 4.0 scale.
The Fall 2020 NAC All-Academic Team recognizes student-athletes who practiced or competed in any of the 18 conference-sponsored sports during the fall semester. All 12 of MMA's sports that compete within the NAC were represented, including 17 student-athletes who had previously been named to a NAC All-Academic Team. The Mariners had a collective 3.09 Fall Term GPA.
WINTER/SPRING SPORTS PLANNED
Athletics is planning a limited return to competition this spring with each of the Academy's active sports planning for four contests apiece between February 20 and March 28. The schedule is limited to local opponents with shared safety and testing protocols. All athletes will be tested according to the NCAA's return-to-play plan and all competition outside of swimming will take place while masked against masked opponents.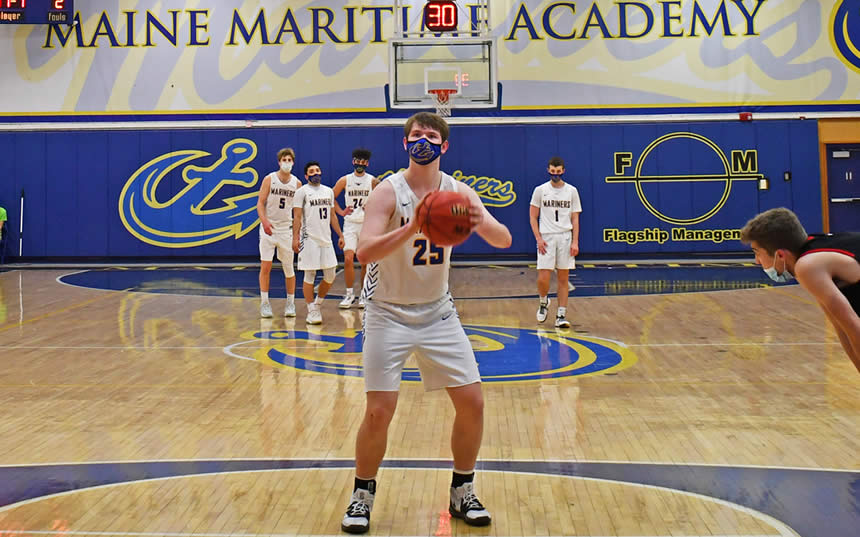 The men's sports teams are presently engaged in the Futures Without Violence curriculum geared towards athletes, Coaching Boys into Men. A licensed counselor, compensated with NCAA grant funding, is serving as the coaches' advocate as they lead their teams through dialogue designed to empower athletes to stand up for integrity, nonviolence, and respect.█
—By Mariners Athletics
Photos: Mariners Athletics