To keep the cost of education within reach of students, a new campaign begins to support immediate and long-term endowed scholarships.
On March 28, the public phase of Opening Doors, Changing Lives: the Scholarship Campaign for Maine Maritime Academy was launched with a kickoff dinner for donors, students and others in Castine. Campaign Co-Chairs Wayne Norton '86 and Larry Burrill '77 co-hosted the dinner with President Brennan, and students spoke about the significant impacts of scholarships on their lives. The evening culminated in the announcement of the largest individual gift ever received by the college (see page 31). During the event, $100,000 was contributed in cash and pledges to add to $13.9 million raised during the campaign quiet phase, bringing the total raised to date to $14 million. The following facts and figures provide a case for supporting an MMA education, the opportunity of a lifetime.
Why Are Scholarships Our Most Pressing Need?
Currently, Maine Maritime Academy can't compete with schools with large endowments or those offering tuition discounts to prospective students. In order to attract and retain the students who succeed at MMA—students who are focused on the academic and training programs we offer and equipped with a passion for hands-on learning—we must increase the amount of scholarship support available.
The Need for Scholarship Support
When Maine Maritime Academy was founded in 1941, 90% of the academy budget came from appropriations from the State of Maine and cadets did not pay tuition. Today, MMA receives less than 21% of its operating income from the state, making scholarship funding critically important to enable families to afford the cost of an MMA education.
Attending the academy is expensive: In-state unlimited license majors pay $38,342 to attend this year; out-of-state students pay $52,562. For all other majors, Maine students pay $27,688, and out-of-state students pay $41,908. (These figures reflect the total cost of attendance: tuition, room and board, and fees.)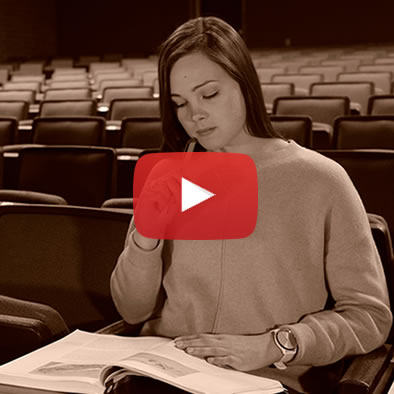 Miranda McIntire, Class of 2019 International Business & Logistics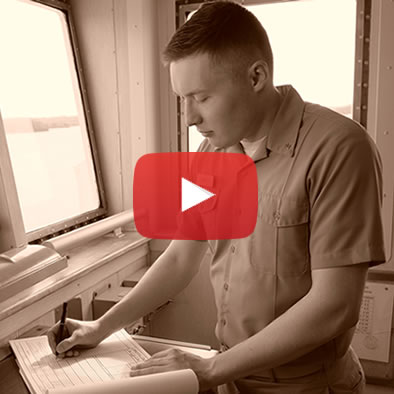 Cory O'Connell, Class of 2020 Marine Transportation Operations
Cutting Costs Is Not Enough
MMA works to contain costs while protecting our most important assets: students, faculty, and staff, as well as the high standards that define our academic excellence. However, with approximately 80% of our students requiring need-based scholarship assistance, our best efforts are not enough. Our operating budget is strained, and students are graduating with substantial debt.
MMA has helped me grow as a leader and a person and to see the possibilities for my future and what I can truly accomplish.
The class of 2018's average student loan debt was $54,993 at graduation. Loan debt does not stay steady; it grows as interest—currently about 4.5% to 6% annually—is added to the principal. The goal for Opening Doors, Changing Lives: the Scholarship Campaign for Maine Maritime Academy is to grow the college's endowment to fund scholarships in perpetuity by generating $20 million over the next three years, doubling MMA's current endowment. These funds will sustain both long-term, endowed scholarships and boost current-use, pass-through scholarships to immediately address undergraduate and graduate student needs.
Annual Cost of Tuition (1975-2019)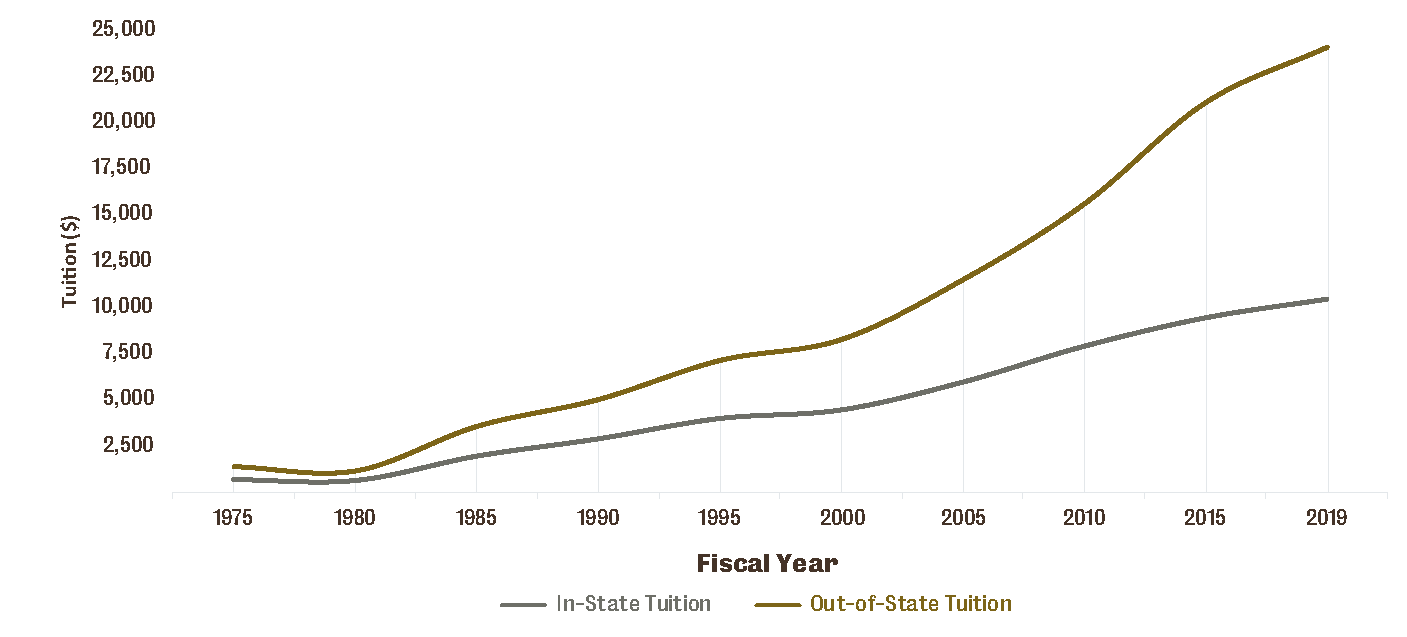 What Is an Endowment?
An endowment is a pool of assets invested over the long term to provide permanent support for our college through earned interest. A gift to our endowment is invested—the principal never spent—and each year a distribution of earnings, typically 5% on a five-year rolling average, is directed toward the fund's purpose. An endowment provides a sustainable, independent funding source for the college, increasing financial strength and stability.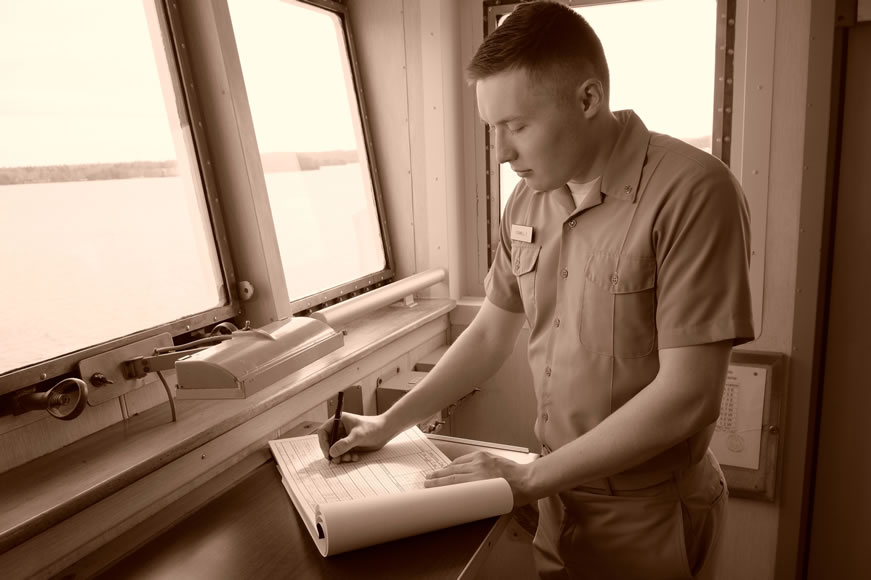 Power of a Healthy Endowment
Scholarship endowment funds are the foundation of a strong financial aid program. Over time, the successful investment of endowed funds provides scholarship support for generations to come. Our goal is to put $18 million of the $20 million initiative into the endowment. The remaining $2 million will be for current-use, pass-through funds directed to immediate scholarships
How Is This Scholarship Campaign Distinct from the Annual Fund?
The Annual Fund campaign is conducted every fiscal year. Use of these funds is unrestricted by MMA, cannot roll over at year-end, and covers educational experiences that otherwise would not be served.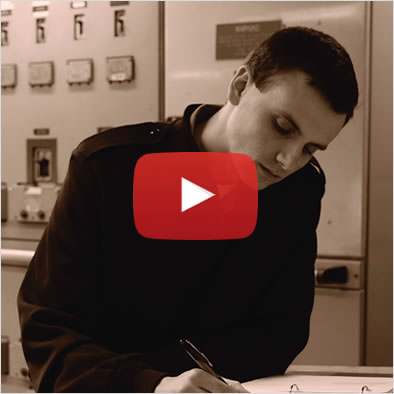 Justin Burgess, Class of 2020 Marine Engineering Technology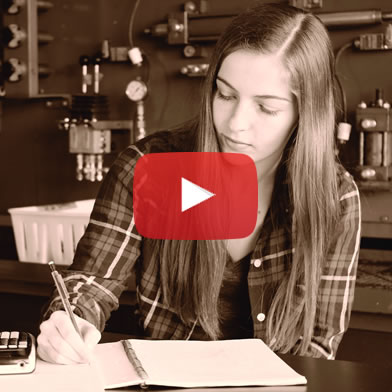 Ashley Porter, Class of 2021 Power Engineering Technology
Annual Fund gifts generally do not support endowed funds (scholarship, professorship, etc.) or capital projects (tangible things) such as a building, simulator, or boat. Annual Fund gifts can be donor-designated to an academic department such as athletics, financial aid, or the waterfront, or they can be undesignated, to support MMA's immediate needs.
We have an incredible group of volunteers committed to doubling the amount of scholarship support that MMA currently awards.
An endowed fund is like a savings account. MMA uses the interest earned for scholarship aid. A pass-through scholarship is like a checking account. A gift is made and the entire gift goes immediately toward scholarship support. Only gifts made to the Annual Fund count toward alumni participation rates for challenges such as the Harold Alfond Foundation challenge, which has asked the academy to raise $2.25 million dollars by June 30, 2020, and increase our alumni participation rate to 20%. When successful, MMA will receive $750,000 from the foundation toward scholarships for MMA students.
Endowed Scholarship Awards (historical & projected)

Scholarships: A Lasting Impact
Perhaps no other philanthropy has as rich and as deep an effect as providing scholarship support. We invite you to contribute to this historic scholarship initiative by creating your own named scholarship fund. You may choose the method that means the most to you. For example, you may name a fund for yourself, a favorite professor, a family member, or a significant individual in your life.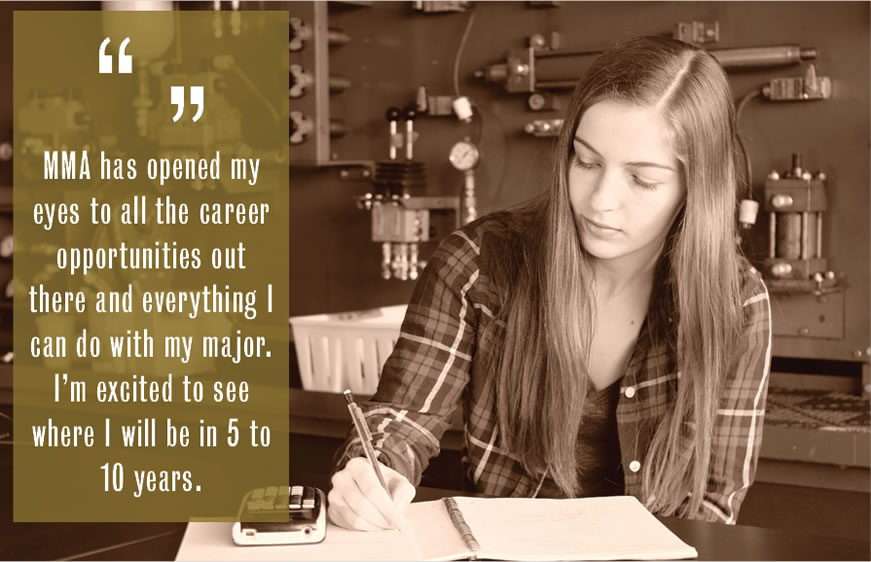 Named Scholarships: Opportunities
These are the current funding targets for the scholarship campaign:
Need-based scholarships support those students who qualify for aid as determined through the Free Application for Federal Student Aid (FAFSA) form. Roughly 24% of our student body receives a need-based scholarship (2017-2018 academic year). Merit-based scholarships help the academy to recruit and retain the most highly qualified students. Often, these students wish to enroll at MMA, but we lose them to other prestigious colleges that offer better financial aid packages. Maine Maritime Academy currently has two levels of merit-based scholarships including the Presidential award ($6,500) and Dean award ($5,000). Diversity scholarships allow the academy to recruit those populations that are underrepresented in our community. Those currently underrepresented are women, African Americans, Asian Americans, Hispanic Americans, Native Americans, and Pacific Islanders. These scholarships are designed for upperclassmen who have had a major change in their personal or family lives that would otherwise prohibit them from continuing their college education. Funds are used so a student does not have to withdraw from college. Current use or pass-through scholarships are annual gifts that go directly to supporting one or more students. Like an endowed gift, the donor may restrict their gift to a particular major, demographic area, GPA, etc. A current-use scholarship may fall into any of the four categories mentioned above.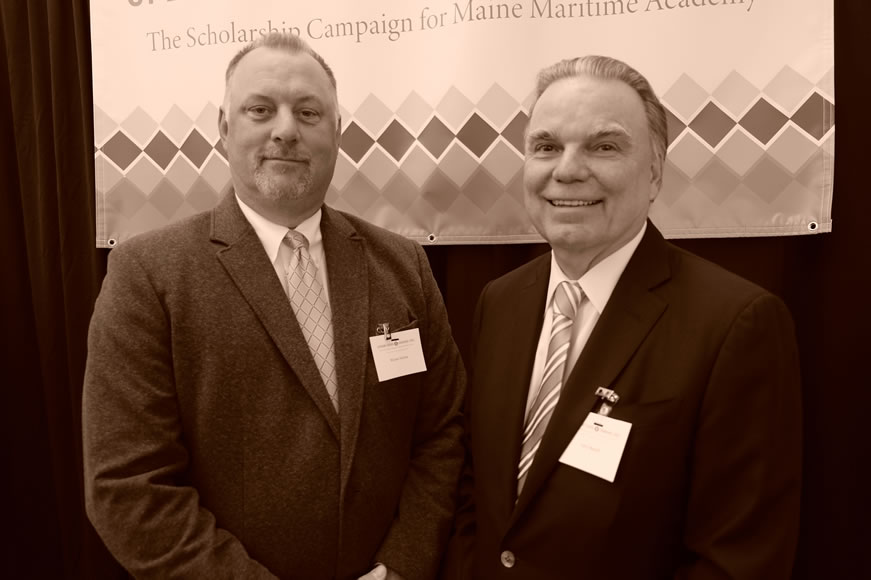 Message from Campaign Co-Chairs, Wayne Norton '86 and Capt. Larry Burrill '77
---
We came to Maine Maritime Academy nine years apart from one another for different reasons, but here we are serving as co-chairs for Opening Doors, Changing Lives: The Scholarship Campaign for Maine Maritime Academy. This is one of the most exciting times in the academy's history. We have the distinct privilege of working with an incredible team of volunteers who are passionately committed to raising $20 million over the next three years, which will double the amount of scholarship support MMA currently awards and open the doors and change the lives of future students. Your scholarship contributions will allow MMA students to live out their potential, their goals, and their ambitions without an excessive financial burden of debt upon graduation. These students are the next generation of mariners who will uphold Maine Maritime Academy's reputation and set us apart in the competitive world of higher education. We encourage you to consider supporting this campaign. Together, we can open doors for every deserving student who is seeking a Maine Maritime Academy education.

Capt. Larry D. Burrill '77, Co-chair

Mr. Wayne A. Norton '86, Co-chair
Campaign Steering Committee
Capt. Larry D. Burrill '77, Co-chair
Mr. Wayne A. Norton '86, Co-Chair
Mr. Omar C. Chaar '09
Ms. Katherine Greenleaf (former Trustee)
Rear Admiral Thomas K. Shannon '82
Mr. John S. Paulsen '86
Dr. William J. Brennan, President (ex officio)
Mr. Earle A. Cianchette '77, Chairman of the Board (ex officio)
Mr. Jason A. Oney '96, Chair Advancement Committee Board of Trustees (ex officio)
How You Can Help
Please contact Christopher Haley, V.P. for Institutional Advancement to learn more or create a scholarship: 207-326-2232;
christopher.haley@mma.edu
.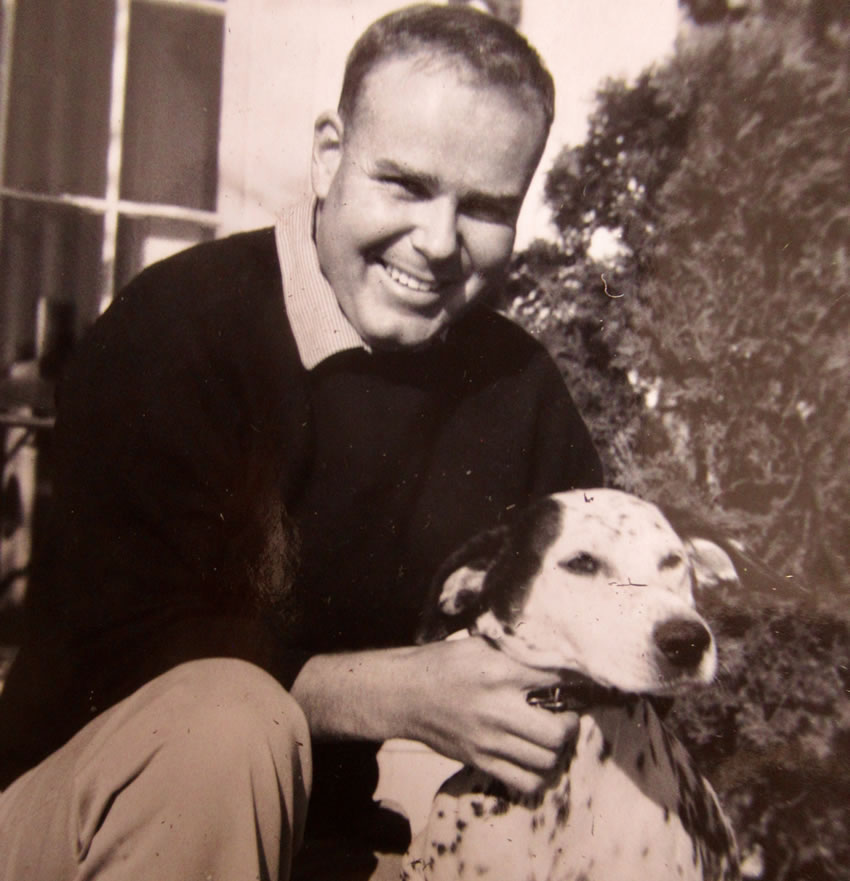 Bullard Gift Boosts Campaign
Opening Doors, Changing Lives: The Scholarship Campaign for Maine Maritime Academy received a lead gift of $10 million from the estate of Capt. William L. Bullard '59, the largest gift ever received by MMA from an individual. "This is a profound contribution that propels the scholarship fund over the threshold to a successful start for which we are immensely grateful," President William J. Brennan said. Capt. Bullard died in 2017 after leading a life deeply connected with the sea. He sailed as a master mariner for 10 years before becoming a pilot, working in ports ranging from the Caribbean and Hawaii to Panama and Alaska. He was also a U.S. Navy veteran. At MMA, he was B-1 Platoon Leader and member of the Propeller Club, Drill Squad and Sailing Club. "Bill was a very private man known for his frugality," said John Carpenter, a family member. "He was devoted to Maine Maritime Academy and knew his scholarship fund would help students, and enhance the future of MMA and its reputation for excellence."
---
Above: Capt. Bullard on the front steps of his parents' house in Cape Cod, 1965

Photos:Billy Sims and courtesy of John Carpenter