Please join the Alumni Association and me in welcoming the upcoming graduates of 2019 into our membership and connected industries. Looking back, we have all been in their situation—faced with very demanding and competitive job markets combined with the desire and stress related to landing that first career opportunity.
Interestingly, according to Careerealism, some 80% of job openings are not advertised, and according to the Bureau of Labor Statistics, 70% are found through networking.
As our newest members are jump-starting their careers, I encourage our strong alumni network to be receptive to potential inquiries and reach out to the MMA Career Services office with any employment openings your company has available. Please support the class of 2019 as they pursue their careers and dreams.
To our recent graduates: don't underestimate the impact of our alumni network. I've seen opportunities by reading the alumni updates here in the Mariner. Learning about the careers of our alumni who work in professional areas that interest you provides you a chance to reach out to them, create a relationship, start a dialogue, and find openings for that initial job. The office of Alumni Relations can assist you in making these contacts. I know you will find our alums to be very approachable, understanding, and willing to help you in your career pursuits.
Looking back, we have all been in their situation.
I look forward to seeing you at Homecoming later this year. Until then, I encourage all of us to stay connected with one another.
Have a safe and enjoyable summer with family and friends.
Best regards,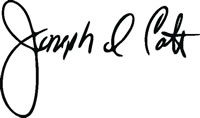 Joe Cote '82