Special Events
Choose Your Heading
Women on the Water conference connects cadets with professionals.
MMA hosted the 10th Annual Women on the Water Conference in partnership with the Maritime Administration (MARAD) on November 1-3.
The three-day event provided attendees the opportunity to meet with and learn from industry leaders, maritime professionals, and fellow students and academy representatives.
"The conference was a great networking opportunity for mariners at all stages of their careers," says event director Elizabeth True, Vice President of Student Affairs and Enrollment Management. This year's theme was "Choose Your Heading" to encourage female maritime students to consider the many options available to them for careers in the industry.
Some 190 participants from across the country, Canada and Norway attended the conference. The 95 student participants came from the seven U.S. maritime academies and six Canadian institutions.
This year's program workshops highlighted the many options open for female maritime students to consider.
"This conference adds so much value in that it bridges the gap between women in the industry with the female cadets of the maritime academies," says panelist and USMMA alumna Ally Cedeno, founder of WomenOffshore.org and Senior Dynamic Positioning Operator with Transocean Company. "It's also an opportunity to meet [professional] women who are making waves and for those women to network, as well."
Workshops included: 1) Bringing Your Career Ashore; 2) Knowing Your Options – Union/Non-Union, Government; 3) Achieving Work/Life Balance with a Maritime Career; 4) Offshore Oil and Gas Careers; 5) Panel discussions on career options for maritime engineers, being a harbor pilot, and options for limited license captains; and 6) Change versus Transition – Ship to Shore to Ship. Thirteen panelists were MMA alumni at various stages of their careers. There were also exhibits by sponsoring companies, mock interview sessions for cadets with industry professionals and two networking receptions.
"I've attended at least eight of these conferences," says Capt. Deborah Dempsey '76, the first female maritime academy graduate in an unlimited license program. "It's a wonderful opportunity for cadets to get to know and form mentorships with successful women in the industry."
Dempsey recently retired as the first female Columbia River Bar Pilot, in a long career that included many notable "firsts." She was a keynote speaker at the conference in addition to Rear Admiral Mark H. Buzby, USN (Ret.), Maritime Administrator for MARAD.
"I left the conference with newfound confidence in pursuing a career in the maritime industry," says Mary Shea, a marine systems engineering major and president of MMA's Women on the Water club. "I've since been in contact with many mariners I met at the conference, and this network provides backbone for that confidence."█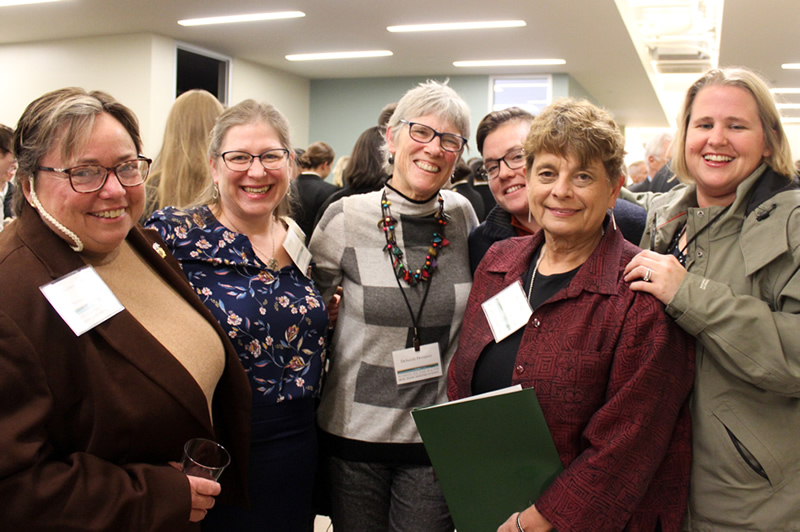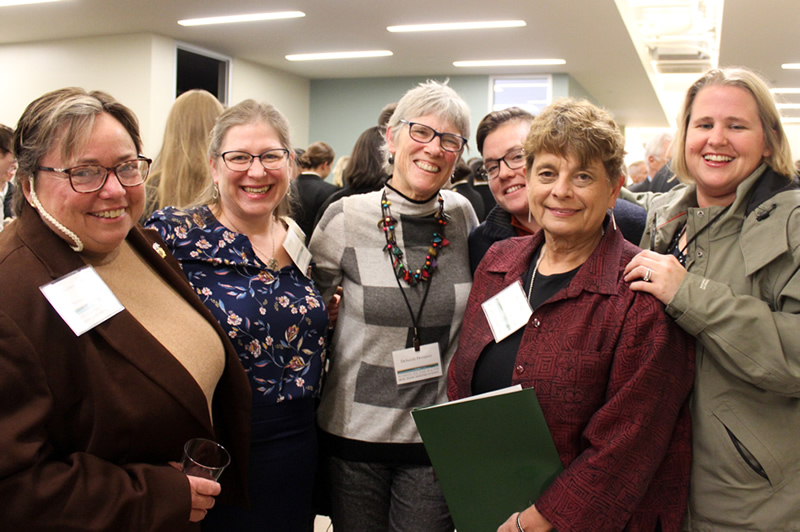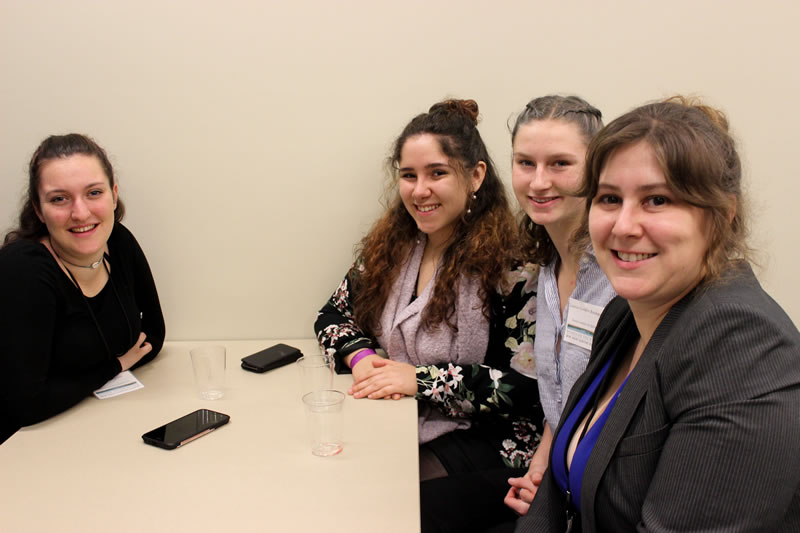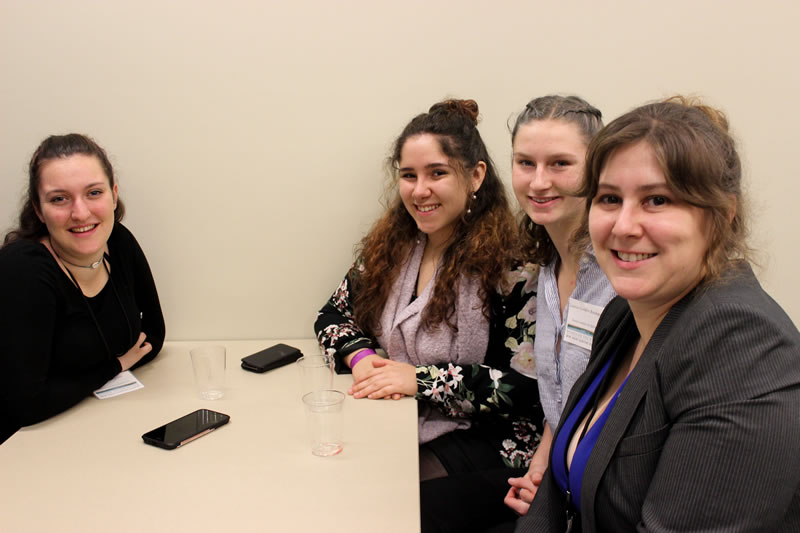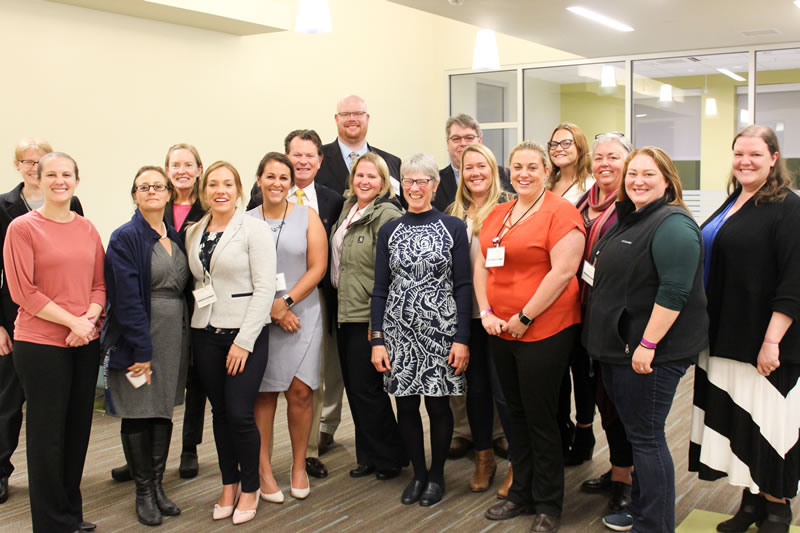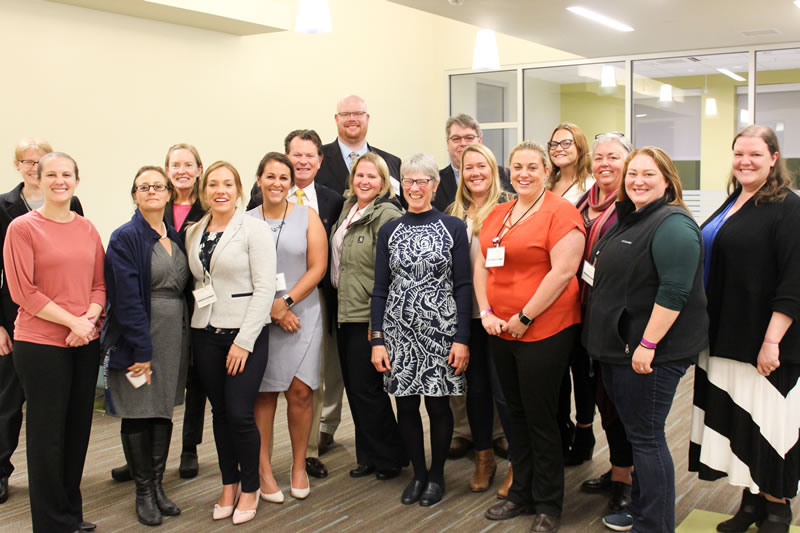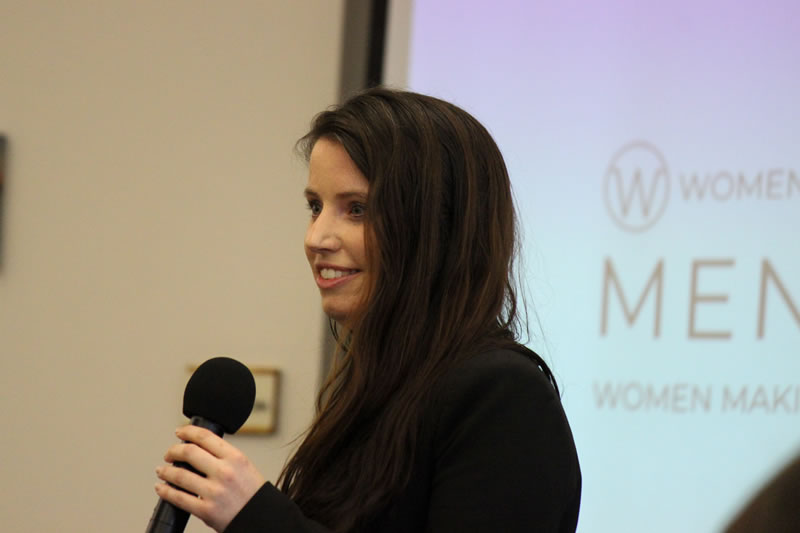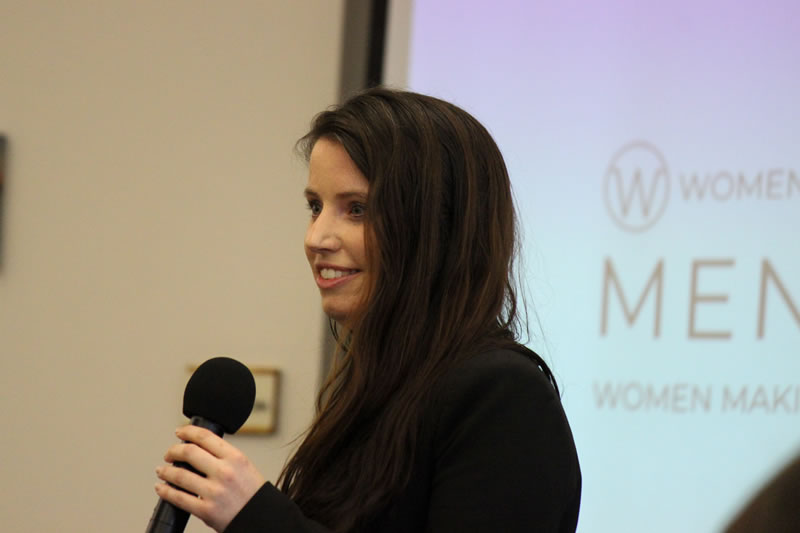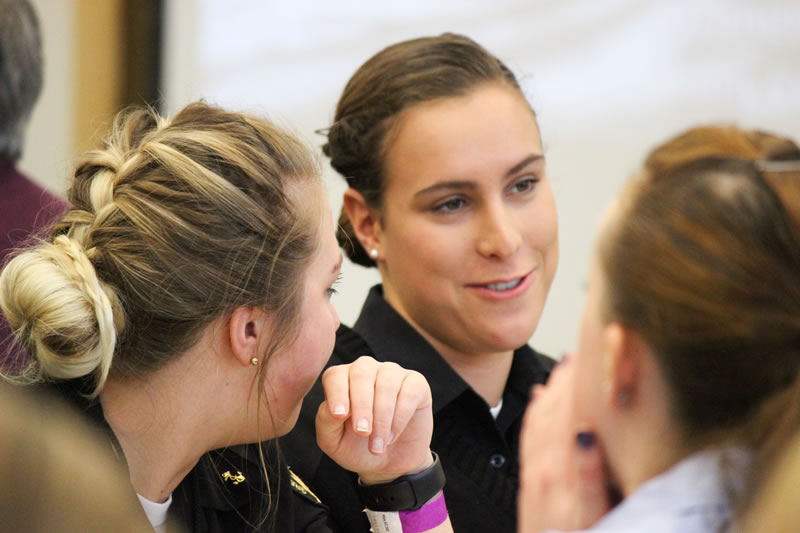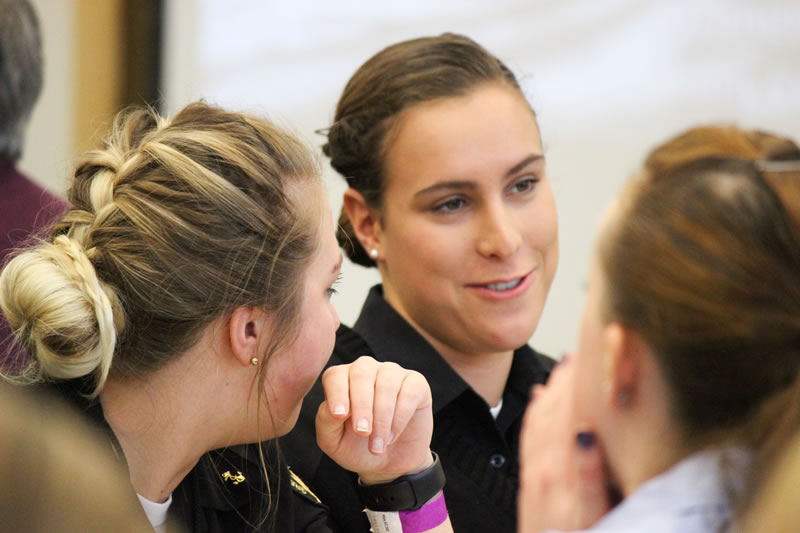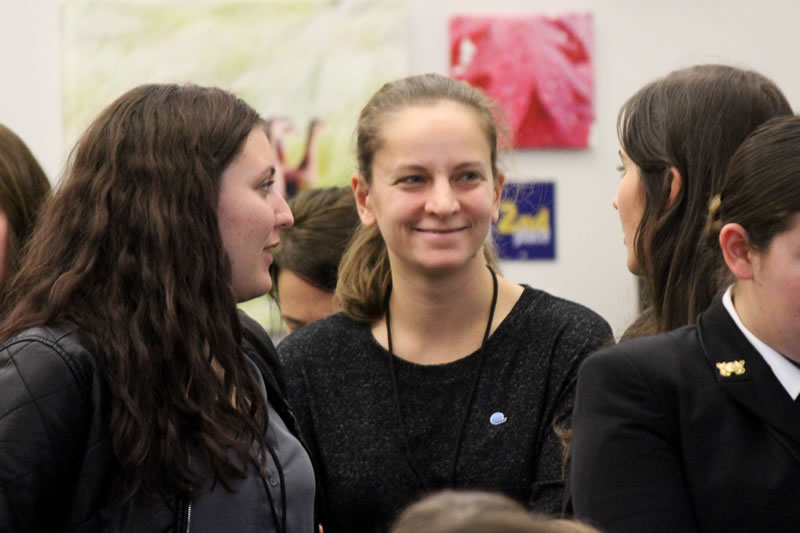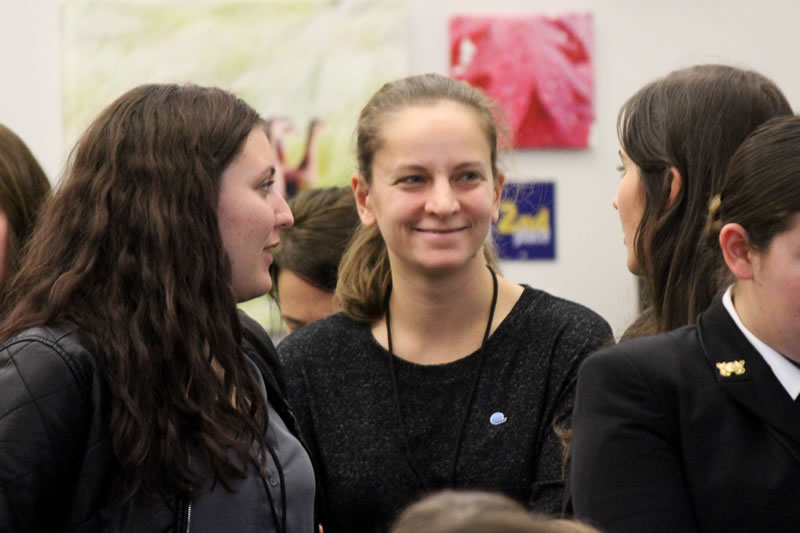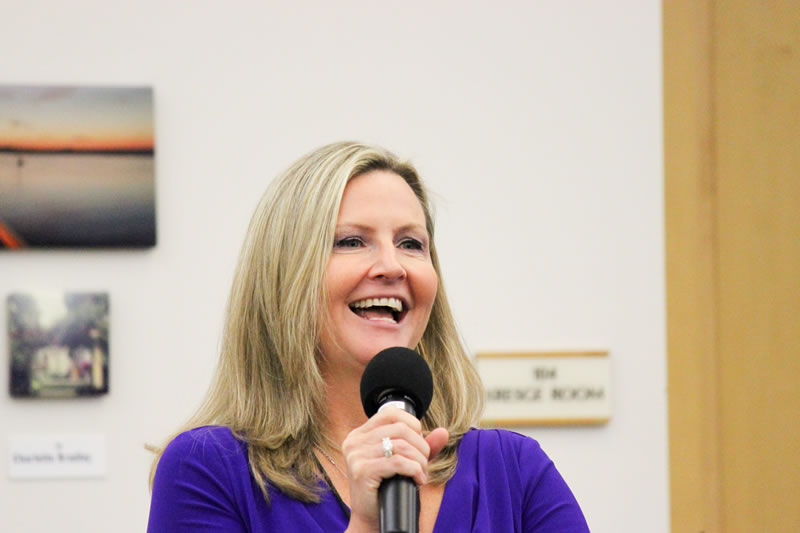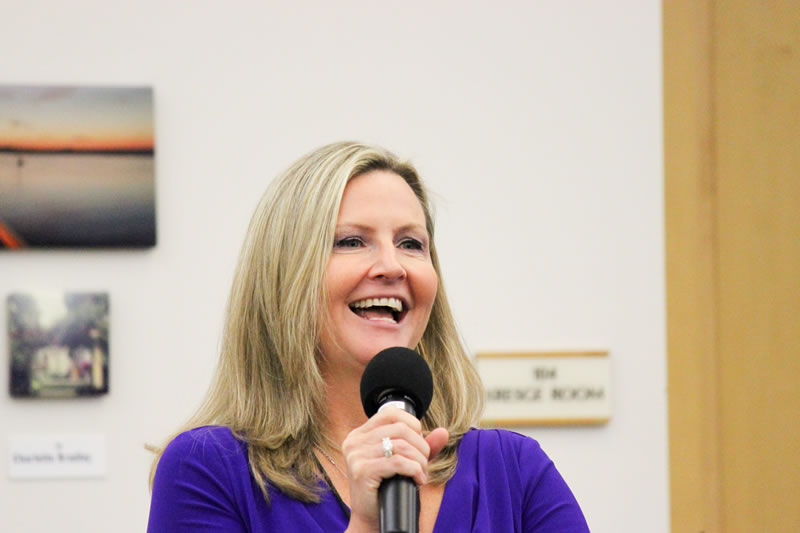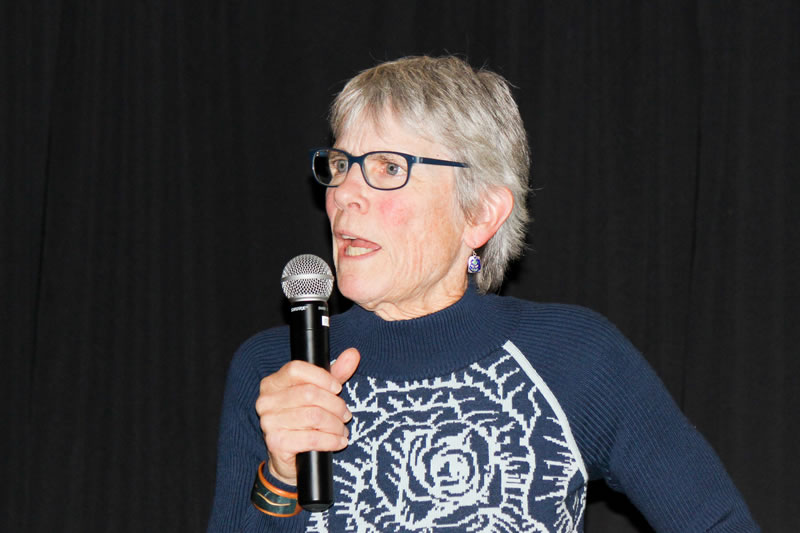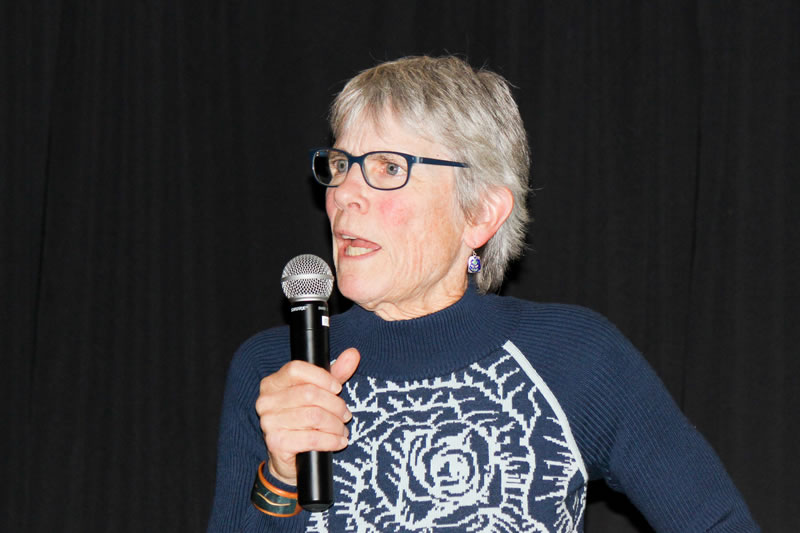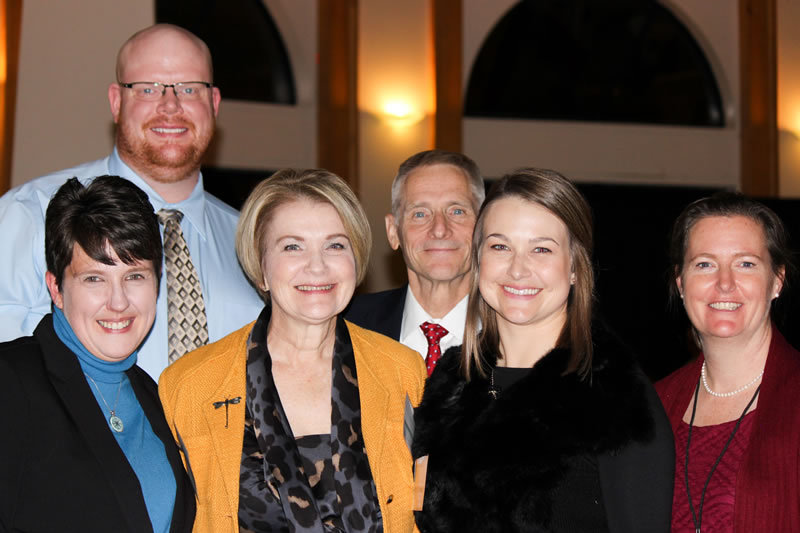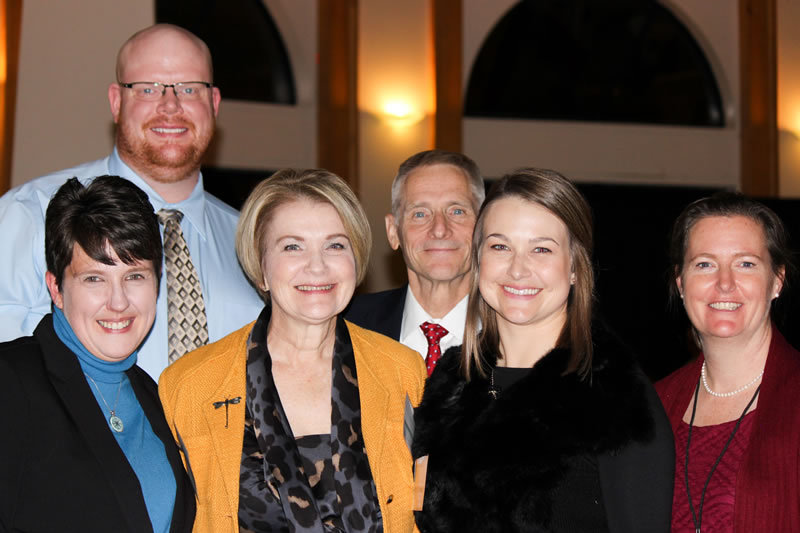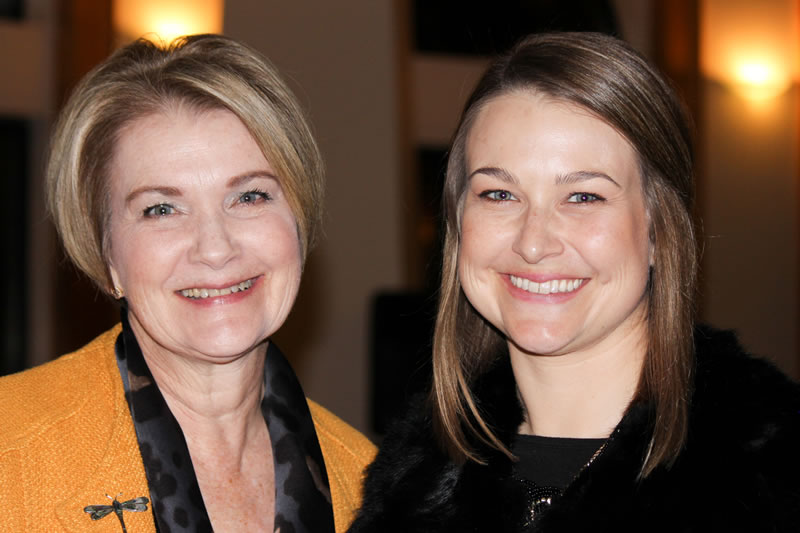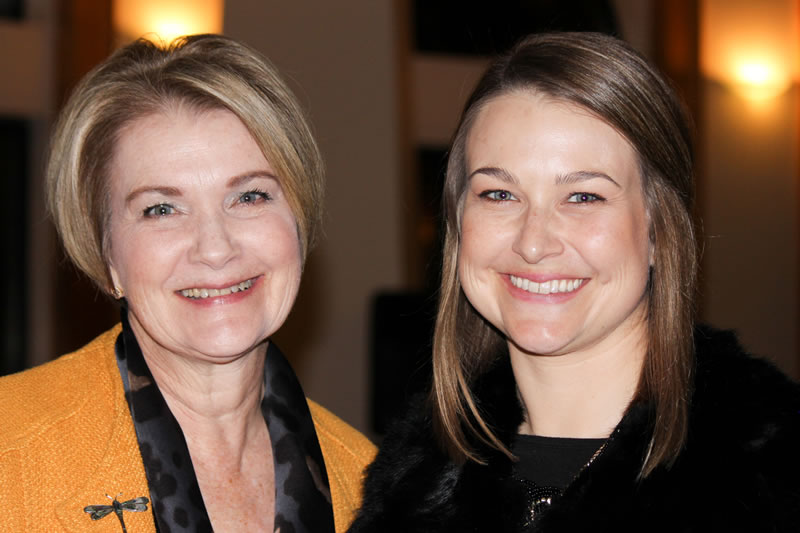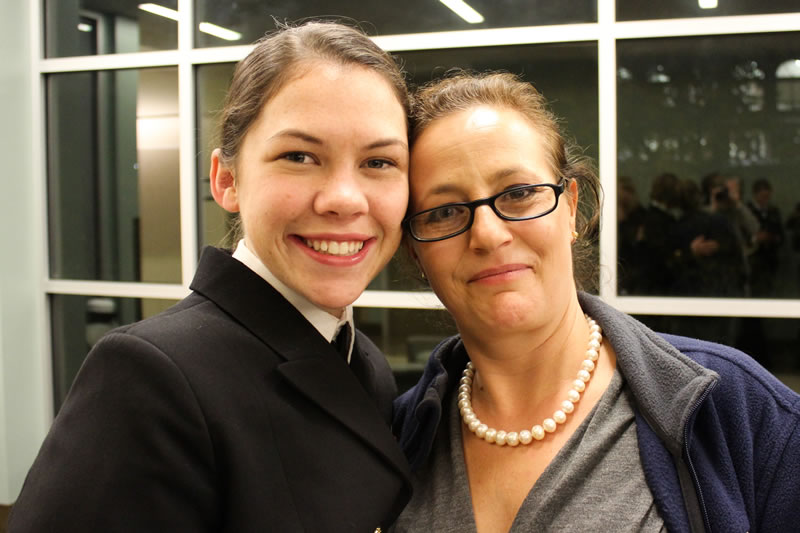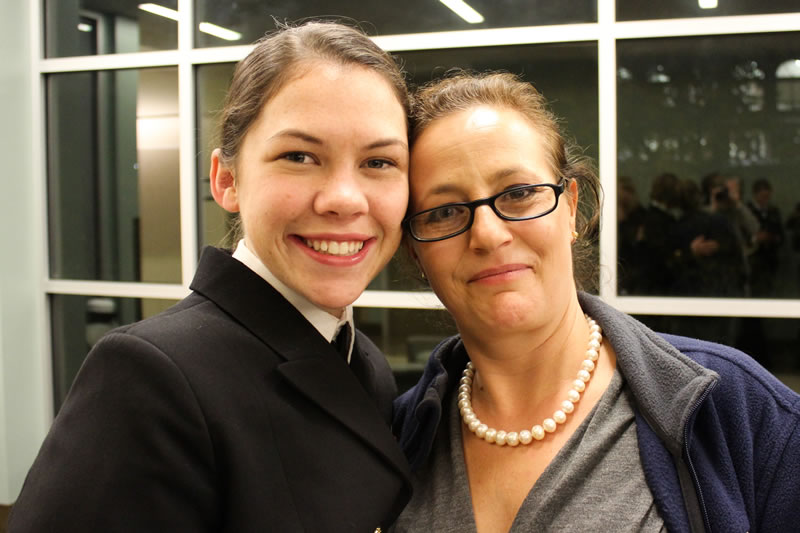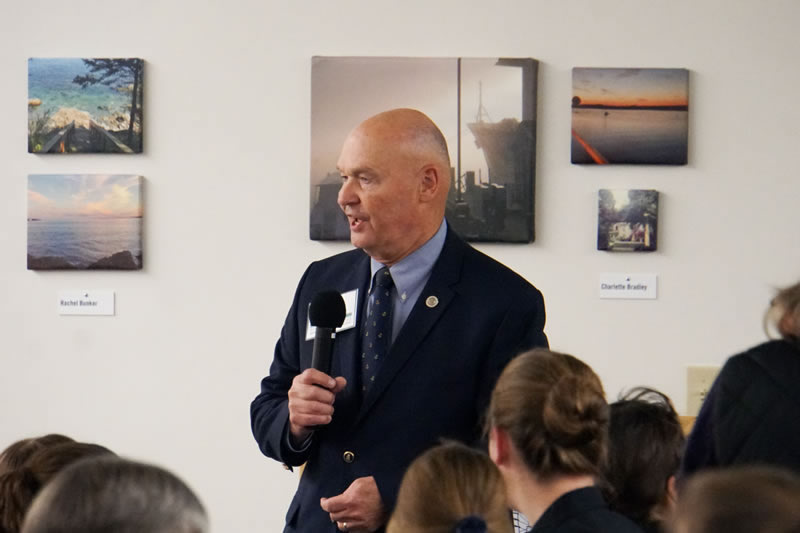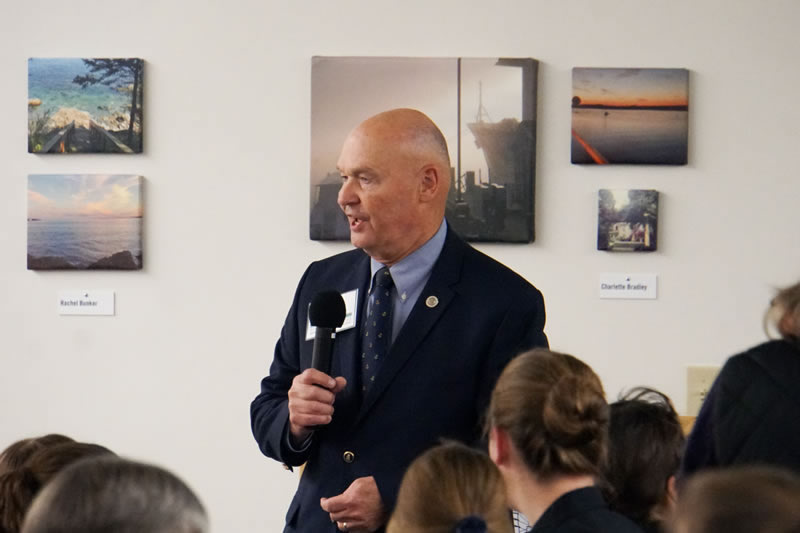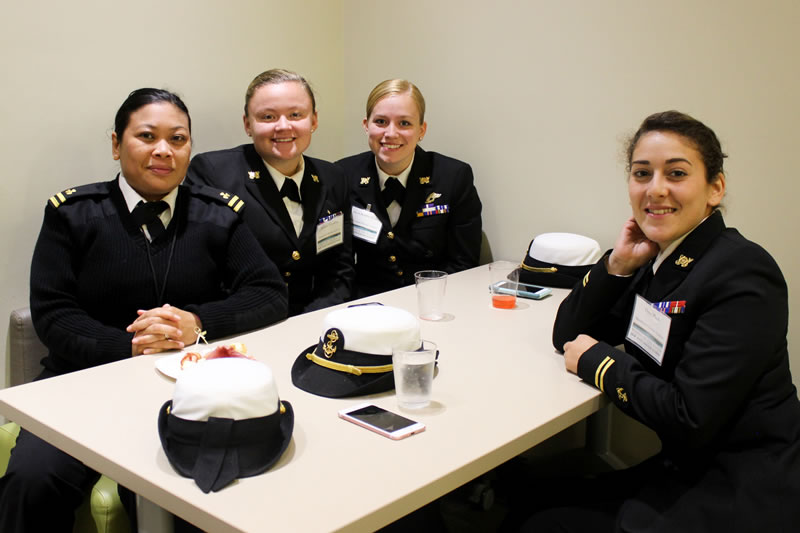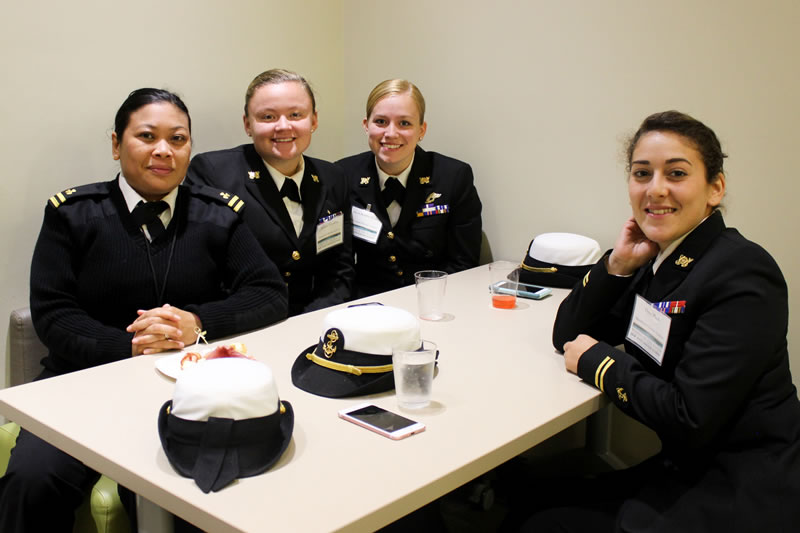 Photos: College Relations