It was great to see so many of you at Homecoming 2017. The introduction of Honor Alley along Pleasant Street was a huge success—what a fabulous way to bring together our celebrating classes. The enthusiasm and attendance at our annual meeting of the Alumni Association tells me our alumni are very interested in what we do and how our effort supports the academy in a variety of ways. As 2017 comes to a close, we can look back at these accomplishments and build on them as we move forward.
As many of us know, staying connected is highly important, personally and professionally, throughout our careers. As MMA alumni, we understand the competitive nature of securing that first or next job, as many of us have switched jobs and career paths along the way. In an effort to update our database, provide professional contacts, and assist the Office of Career Services, the Office of Alumni Relations will be contacting our alumni network to collect data regarding your professional career success and to prospect opportunities for those that follow you. If you have co-op or employment opportunities to offer our graduates, please contact our Career Services department at career@mma.edu.
"We understand the competitive nature of securing that first or next job."
Lastly, if you wish to become involved with career development and give back to your fellow Mariners, please consider representing your company on campus at the annual Job Fair or employer presentation. If you are building your own professional network, MMA can offer resources to assist you. We support lifelong career development for lifelong success.
I look forward to seeing you at our upcoming 2018 events, including, The Alumni Senior Banquet on February 7, The Maine Legislative Reception on February 13, A Night by the Bay on April 7, and next year's Homecoming, September 28–30. Mark your calendars!
Best regards,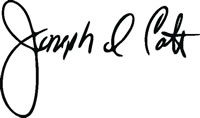 Joe Cote