In the first months of the Civil War, representatives of the nation's leading maritime insurance companies gathered in New York City with many prominent American shipowners, shipmasters, shipbuilders, and merchants and, in October 1861, formed the American Shipmasters Association, forerunner of the American Bureau of Shipping (ABS).
The principal mission of the Association was "to promote the security of life and property on the seas." To further that mission, the Association would "encourage worthy and well qualified commanders and other ship's officers," keep records of their "accomplishments," and provide "shipowners, shipbuilders, underwriters, shippers and all those interested in maritime commerce" with "a faithful and accurate classification and registry of mercantile shipping."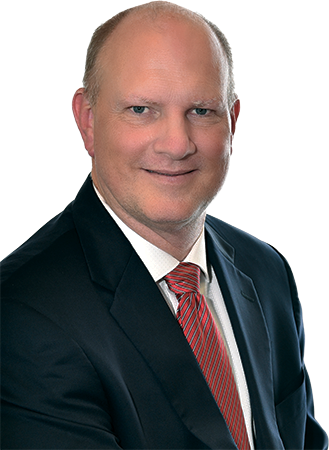 Now, in the 21st century, "The mission of ABS is," according to the organization's Annual Review, "to serve the public interest as well as the needs of our clients by promoting the security of life and property and protecting the natural environment."
ABS currently has more than 4,000 employees located around the world. The company is one of the leading providers of classification and technical advisory services to the maritime and offshore industries throughout the world, establishing and advising on safety standards for design, construction and operation of vessels and structures. Through 2022, its classed fleet totaled some 280 million gross tons. ABS works closely with industry, adhering to its mission and safety-centric strategy and using its expertise to create opportunities and value for the company's clients. ABS continues to grow and perform at world-class levels as the safety conscience of the industry.
The shipping and offshore industries are in the midst of dynamic change marked by the clean energy transition, digitalization, post-COVID recovery, and geopolitics.
Decarbonization, the quest to meet the International Maritime Organization's goal to reduce the shipping industry's carbon emissions is infinitely more complex than anything that has come before. ABS considers its joint development projects with other leaders in the marine and offshore industries as vital building blocks that will ultimately deliver sustainable operations at sea. By working with other companies, ABS aims to safely and sustainably advance everything from vessel design to alternative fuel adoption, carbon capture, green hydrogen production, and fuel cells to autonomous and remote-control operations. Likewise, ABS has witnessed the industry move decisively toward comprehensive digital transformation. ABS is supporting and facilitating this daunting process with practical and smart ways to develop tangible results from data analysis. ABS's advanced analytics and digital technologies for clients' fleets help reduce fuel consumption, lower carbon emissions, navigate routes more safely, better predict equipment health, and make smarter decisions.
Responsible for the day-to-day operations of this global organization is John McDonald, Executive Vice President and Chief Operating Officer (COO) of the American Bureau of Shipping and an alumnus of Maine Maritime Academy, Class of 1993, with a bachelor's degree in marine engineering. He also holds an MBA from Texas A&M University.
McDonald isn't the only Academy alumnus employed by ABS. In addition to the COO, at least twenty-five Maine Maritime graduates currently work for ABS in a variety of roles. (See sidebar.) ABS's current Chairman, President and CEO, Christopher J. Wiernicki, has an honorary Doctor of Science degree from Maine Maritime Academy, and ABS's previous Chairman, Robert D. Somerville '65, is also a Maine Maritime Academy alumnus, served at the helm of ABS for nearly a decade, and is a trustee on the MMA Board.
"Maine Maritime Academy has supported ABS through the years," McDonald said. "Actually, quite a bit of our leadership today are Maine Maritime Academy graduates.
"It was a very simple choice for me to go to Maine Maritime Academy, knowing the reputation that it has, not only nationally but globally, as one of the top tier maritime institutions in the world, and specifically its engineering programs when I was at school," McDonald said. The choice was even more obvious because, while he grew up moving around New England following his father's Coast Guard assignments, McDonald said, "Maine has always been home," and Penobscot Bay in particular where his family has owned a home on Spruce Head Island for decades.
McDonald has now worked at ABS for more than twenty-five years, though he didn't start his career there immediately after graduation.
"As soon as I got out of school," McDonald said, "about a week after graduation, I started sailing as an engineer. My first ship was called the Indian Ocean," run by Sealift Inc. He shipped through 1996, finishing his seagoing career on an American Hawaii Cruise Line ship.
"I went out to Hawaii to go onto the cruise ship as Second Engineer. I was signed on board the ship by a woman, Kelly. We hit it off and it went on from there," he said.
Eventually, marriage and the start of a family—McDonald and his wife have three adult children, his elder daughter lives in Dubai, his son works as an engineer in the maritime industry and his younger daughter works in project management—persuaded McDonald that it was time to look for "landside employment" where he could utilize his maritime expertise.
"ABS was perfect for me because it really tied in very closely to my values growing up in the Coast Guard which, in turn, is very much aligned with the ABS mission and the protection of maritime assets and the environment."
McDonald took a circuitous route to his leadership role and the ABS headquarters in Houston. He spent four years in Korea, home to some of the world's major shipyards. After that, he lived nearly three years in London working as the ABS Vice President for Northern Europe, then as President for the company's Europe, Middle East, and Africa region, and then, spent a year in Singapore as President of the company's Pacific region.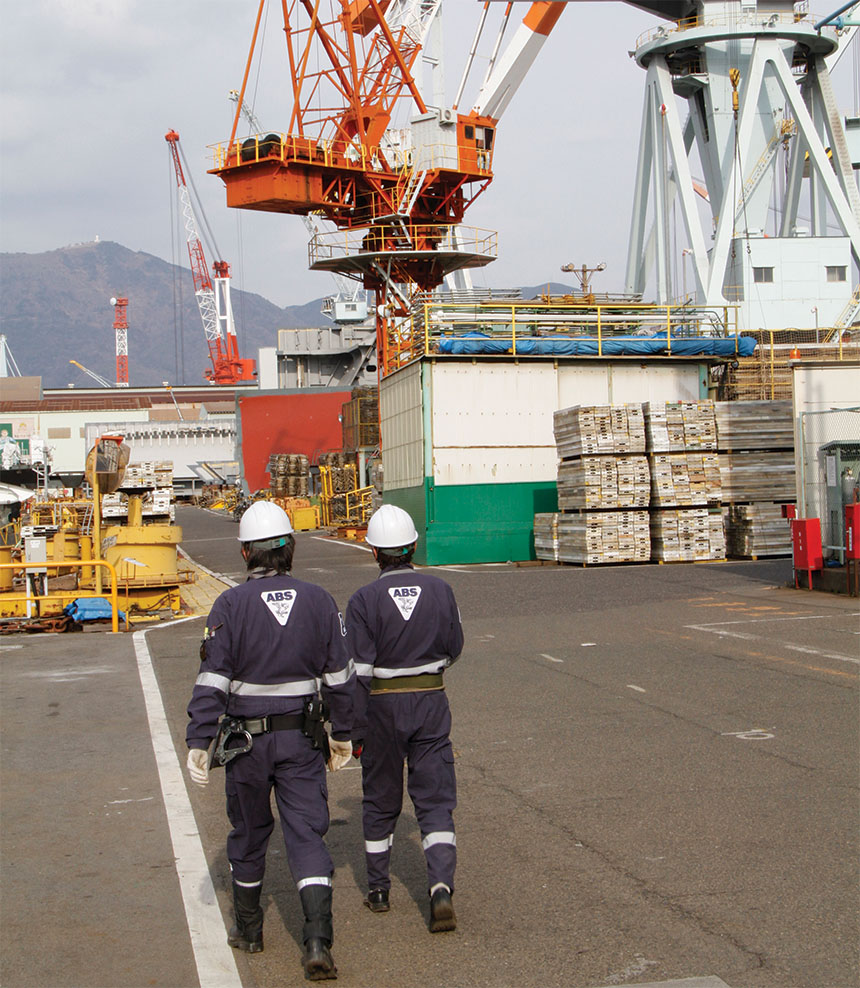 "It was such a great transition coming from a sea job into ABS," McDonald said. "I'd come up through the surveyor ranks, which put me at shipyards around the world on existing ships and really learning the business, learning the clients, and moving up through the organization over the years."
McDonald credits Maine Maritime Academy for providing many of the tools necessary for his success at ABS.
"There were just so many foundational pieces of Maine Maritime Academy that I took away from there when I graduated," he said.
The Academy "gave me the foundation of what the maritime industry expects as far as the seafarers out there today and what the challenges are of maintaining a vessel from both the engineering side as well as navigating it around the world," McDonald said. "It prepared me for that launch into an industry that is global."
The Academy also "prepared you with the work ethic that you need to continuously work for months at a time and do what's needed to run the ship of today." It also prepared McDonald for the "leadership challenges" inherent in operating a vessel which has carried on with him in running the operations of ABS.
While still deeply involved in the worldwide inspection and classification of all sorts of vessels and maritime structures, today's ABS is also at the forefront developing technologies crucial to operators of a modern fleet. Two key areas for ABS are "digitalization" and "decarbonization."
Just a few months ago, ABS announced the launch of ABS Wavesight™, a new maritime software as a service company and the new brand for ABS Digital Solutions, LLC. The new ABS affiliate is dedicated to helping shipowners and operators utilize the vast amount of digital data once stored aboard ships that is now "streaming off vessels, to provide insights into operations." The information collected is analyzed through proprietary algorithms to help clients "optimize their operations and identify areas for improvement," McDonald said.
"[MMA] prepared me for that launch into an industry that is global."—John McDonald, Exec. VP and COO, ABS
The insights provided by the ABS Wavesight programs help vessels achieve greater operational efficiency resulting in a reduction of costs and a reduction in a vessel's carbon footprint, a "major driver" in the modern shipping industry, by reducing fuel consumption during operations.
According to McDonald, operational efficiency measures and incorporation of onboard technology improvements can reduce the carbon footprint by "a small percentage"—perhaps ten to thirty percent. The real gain in carbon reduction will come from the use of alternate fuels such as methanol, LNG, or ammonia.
"Those are the fuels we're starting to see today at the shipyards," he said. "As a matter of fact, over fifty percent of the new orders coming out of the shipyards today" will consume some form of alternate fuel.
"One of the major challenges when you bring in new technology, digitalization and the decarbonization factors is the competencies of the crew and the knowledge that seafarers need to run those systems," McDonald said. The burden of training those future seafarers will rest on "organizations like Maine Maritime Academy and ABS."
After nearly 30 years at ABS, those ongoing developments, technological and otherwise, pose a continuing challenge for the Academy alumnus responsible for making sure everything in the vast enterprise works the way it should. And it seems McDonald wouldn't have it any other way.
"For me, it's been a wonderful career," he said shortly before heading out of Houston for a visit to the company's operations in Asia.█
---
Stephen Rappaport is a Maine-based journalist and sailor who has written about maritime topics for more than thirty years.
MMA Alumni employed at ABS
as of March 1, 2023
Nathan Allen '07
Bander Al-Reshidi '05
Jasim Ateeq '03
David Brown '91
Mark Caron '97
Richard Cote '86
Ezekiel Davis '00
Andrew Dion '07
Mark Dittmann '06
Michael Gorman '92
Mar Grasa '07
Jason Hoffmeister '99
Edison Ma '18
Benjamin Mantey '02
Mohamad Razali Mokhtar '87
George Morris '98
Kevin Morrison '90
Brendon Murphy '96
Louis O'Donnell '91
Chance Phelps '08
Arinjit Roy '02
Sumeet Sahnan '08
Dinesh K. Thareja '99
Josiah True '03
Boima C. Voyou '96
David Weston '78