Cummins Engine Rebuild Project
Students in the Spring 2016 Small Craft Technology class are re-building schooner Bowdoin's engine as part of the vessel's restoration project. The Cummins Marine NTA 855 engine that was originally donated by the company for the vessel is now approximately 30 years old. Cummins has donated all of the engine parts at no cost to the school, and Cummins Northeast is on hand to help with and supervise the rebuild.  This is a great hands-on learning opportunity for the four students involved: Will Guerette, Martin Manning, Hila Shooter, and Mackenzie Vosburgh. Professor Donald Eley is directing the project and Emma Hathaway, newly hired to captain the Bowdoin, has contributed time to the re-build as well.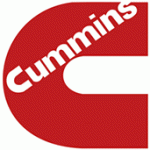 A special thanks to Cummins for generously donating all of the engine parts and providing technicians to work directly with our students.

Lab Picture Galleries
About Cummins
Cummins Inc., a global power leader, is a corporation of complementary business units that design, manufacture, distribute and service diesel and natural gas engines and related technologies, including fuel systems, controls, air handling, filtration, emission solutions and electrical power generation systems. Headquartered in Columbus, Indiana, (USA) Cummins currently employs approximately 48,000 people worldwide and serves customers in approximately 190 countries and territories through a network of approximately 600 company-owned and independent distributor locations and approximately 6,500 dealer locations.