Dear Mariners,
With summer break now fully underway, I hope you are enjoying your time wherever you are! Here at Maine Maritime Academy, we are settling into another beautiful season in Castine, but our faculty and staff are busy preparing for your arrival this fall.
As you begin to do the same, I invite you to explore the following information thoroughly. Below, you will find important notes about summer programming, the Fall 2021 Academic Calendar, and updates to our health and safety guidelines. We will be adding new information regularly, so please check back often.
If you have any questions or concerns, please let us know. I look forward to seeing you on campus for a safe and successful semester together soon.
Thank you,



President William J. Brennan
Spring 2021

NEW STUDENT ORIENTATION
We look forward to welcoming the Class of 2025 into the Maine Maritime Academy family this summer!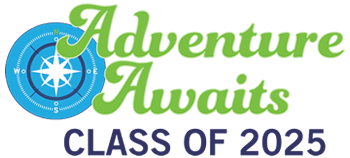 This year, our New Student Orientation (NSO) will combine in-person and virtual opportunities that provide multiple opportunities for new Mariners to learn about MMA, meet faculty and classmates, and get to know our campus.
NSO will officially kick off on June 1 with a virtual welcome on our website. Optional in-person sessions will be held in Castine on the following dates:
Session 1: June 19
Session 2: June 26
Session 3: July 17
To sign up for one of the in-person sessions, please log in to MMA's MyStudentLife portal. Once you are in the portal, you'll also be able to complete your housing application, select your meal plan, and more!
Additional information about this summer's offerings can be found on the NSO website.

ACADEMICS
The Fall 2021 Academic Calendar will operate on a regular 14-week schedule.
Students participating in Cruise-B will leave campus at the end of week 12 and complete the remainder of the semester at sea; final exams will be 'take-home' and completed aboard TSSOM
Students remaining on campus during the cruise period will have Thanksgiving Break and return to campus for the final week of classes and a week of final exams
The complete Fall 2021 Academic Calendar can be viewed on the Academic Calendar page.
At this time, we expect that most classes and labs will take place in a traditional classroom setting; the remainder will likely present hybrid learning opportunities. All classes that are currently scheduled for in-person instruction will remain that way. As the summer progresses and gathering limits and social-distancing guidelines are updated, we may have the opportunity to transition even more classes to in-person instruction and we will share updates as they become available.

Fall 2021 Check-In
Mariners, you will be able to select their Fall 2021 check-in time via a form at MyStudentLife.mma.edu under "Housing Forms" beginning on Monday, June 14.
Check-in appointment times will be based on whether you or not you can provide proof of COVID-19 vaccination – if you can't, you will need to arrive a day earlier than your peers so you can receive a COVID test. After the test, you'll quarantine until your test results are returned to us. This usually takes one day; during that time, your in-person interactions are limited to only being with your roommate.
If you'd like to request an earlier or adjusted check-in time, due to traveling from out of state for example, please reach out to housing@mma.edu to make those arrangements.
If you do not select a Fall 2021 check-in time by Friday, July 23, one will be assigned to you.
Arrivals
We look forward to welcoming you back to campus! Please review the following information carefully, and if you have questions, don't hesitate to ask!
New Students

Monday, August 16: Regimental Students (unvaccinated)
Tuesday, August 17: Regimental Students (vaccinated); Regimental Preparatory training begins (all)
Friday, August 20: Independent Students (unvaccinated)
Saturday, August 21: Independent Students (vaccinated); Welcome Week Activities begin (all)
Monday, August 23: Academic Orientation and Convocation (all)
Tuesday, August 24: Classes begin (all)
Returning Students
Monday, August 16: Strykers (unvaccinated)
Tuesday, August 17: Strykers (vaccinated)
Sunday, August 22: Resident and Commuter students (unvaccinated); Returning students (vaccinated)
Monday, August 23: Returning students (vaccinated); First Regimental Muster at 8 am
Tuesday, August 24: Classes begin (all)
Fall Athletes
Fall athletes must be invited to pre-season by their coach.
Our volleyball, sailing, and soccer coaches will communicate your arrival dates and times directly to you. All other fall athletes should check in on the date they need to report for their academic program.
Arriving in Maine
If you are flying to Maine from other states, you are not currently required by the state to test upon arrival. However, if you are arriving from international destinations, you will need to plan for whatever quarantine and testing requirements are in place; please review the CDC website and the Maine CDC website for current protocols.
If you are traveling alone, MMA will provide a shuttle service from the Bangor International Airport to Castine. To arrange for a pick-up, please contact casey.littlefield@mma.edu with your arrival date, time, airline, and flight number by August 1.  We will be doing 1-2 pickups per day, depending upon flight schedules.
Check-In FAQ
CAMPUS ACTIVITIES
Students are happiest and most successful when they are engaged and involved in student life. With that in mind, we are planning for an increased ability to safely host traditional group activities this fall.
Our Campus Activities Board and Res Life staff are excited to offer dynamic, interactive programming to MMA students this semester.

ATHLETICS
At this time, are waiting for the next round of NCAA guidance but we expect to receive it in early summer. In the meantime, we are cautiously optimistic that our competition schedule will be largely normalized and that teams will compete during their traditional seasons.
For more information about our teams and the upcoming season, please visit the Mariner Athletics website.

HEALTH AND SAFETY
In keeping with the latest guidance from Governor Mills and the US Centers for Disease Control and Prevention (CDC), masks and social distancing are no longer required for fully vaccinated individuals.
Per Maine CDC guidance, we recommend that unvaccinated individuals continue to wear face coverings in indoor settings.
VISITING MMA
Even though our students are away for the summer, we encourage you to visit Castine, meet an admissions counselor, and tour our beautiful seaside campus! We are pleased to offer campus visits through our Admissions office.
If you would like to schedule a visit, please choose a day and time here or contact our Admissions team at 207-326-2207 or admissions@mma.edu.
FAQ