NSO Videos
All of the New Student Orientation (NSO) video presentations will be announced online, recorded, and made available to watch on demand. There are sessions for students and for parents and families. If you miss a presentation, you will be able to find it here. Remember that there are mandatory sessions available in Canvas, and optional sessions that are available here. If you have questions, be sure to join one of the live Q&A sessions or contact us!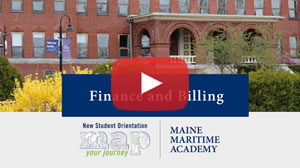 Finance & Billing
When will my bill arrive? Can I pay that online? Find out the answers to these questions and more!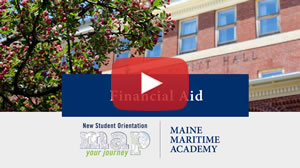 Financial Aid
How do I accept my award offer? What's an MPN? Find out the answers to these questions and more!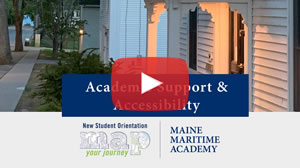 Academic Support & Accessibility
Learn more about the kinds of support available to you at MMA. Need accommodations? We can help with that! Learn more here.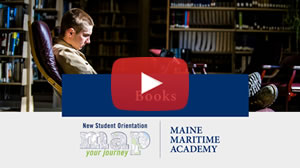 Books
This how-to video covers all you need to know about purchasing your textbooks online to be sure they will match your course numbers and sections.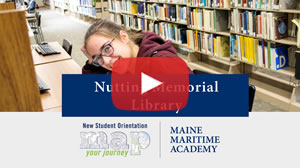 Library
Learn about Nutting Memorial Library's extensive collection and diverse resources. From the One Button Studio and beyond they offer more than just books!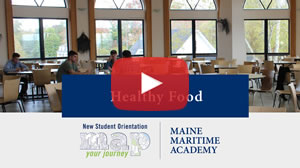 Healthy Food Choices
Have food allergies? Are you a vegetarian or vegan? Or just want to understand how to eat healthier? Meet the registered dietician and learn how MMA can meet your needs.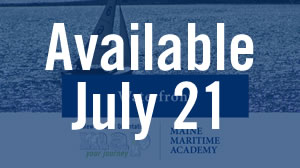 Counseling Services
Learn more about the counseling options available to you at MMA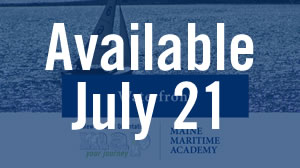 Health Services
Learn more about services available to you right on campus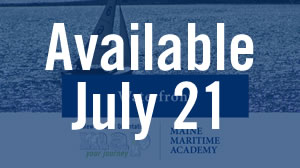 Waterfront
The Waterfront is one of MMA's most unique features and is busy throughout the year with both educational and recreational activities. Learn more about our facilities and fleet today!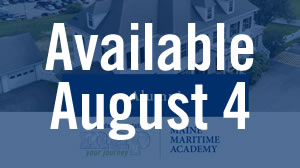 Alumni
Discover what our Alumni Association offers to both MMA graduates and our current students!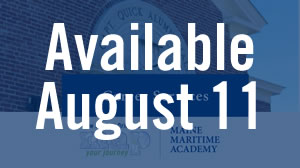 Career Services
What does the Career Services Office do? Learn about the annual Career Fair, summer field experience program, and more today!