On behalf of the MMA Alumni Association, I'd like to extend a heartfelt congratulations to the 2017 graduating class. We encourage you to stay connected with your alma mater and invite you to participate in your local alumni chapter or group. When we come together, we all benefit by networking and creating opportunities to help fulfill or jump-start our professional careers. Please don't hesitate to reach out to the Office of Alumni Relations if you have questions on how to get connected.
Shawn Longfellow '86, chair of the Alumni Association Involvement Committee, the staff in the Office of Alumni Relations, and many others,
have been very busy on the Class Agent initiative. A Class Agent is an ambassador for his or her class year who serves as a peer-to-peer liaison between fellow classmates and MMA. The Agent will assist the Association to obtain accurate alumni contact information, improve communication among classmates and with MMA, and encourage alumni to engage with the academy through events, volunteer opportunities and reconnecting with 'lost' alumni. As of this printing, we have Agents representing 53 of 72 classes.
"We have Class Agents representing 53 of 72 classes."
For more information on Class Agent involvement, please contact the AlumniOffice at alumni@mma.edu.
Thanks to all who participated in the Maritime Alumni Participation Challenge. MMA outdistanced Mass Maritime and SUNY Maritime alumni donors by more than 2 percent during the challenge. This year's event was shortened by 12 days, but we had almost as many total alumni donors as last year! Well done.
Homecoming 2017 planning is well underway. Save the dates of September 15–17 for what will be another fun-filled campus event. Registration materials will be mailed and also available online in July. I hope to see you there.
Best regards,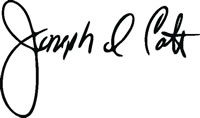 Joe Cote