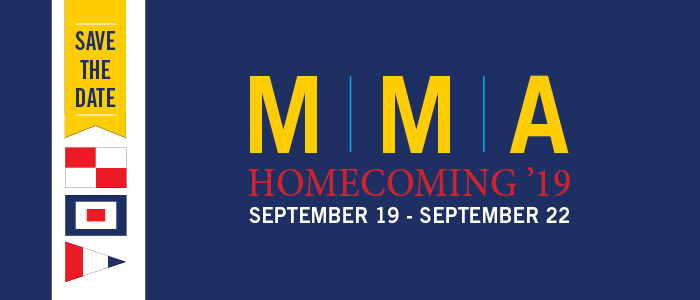 You are invited to join fellow alumni as they visit campus, reconnect with classmates, relive old memories, and join in the revelry of Homecoming! But first, you might need a place to stay. We've blocked off rooms at the following hotels. Call to make your reservation, and let them know you're with MMA Homecoming.
Bucksport Motor Inn
207-463-3113
Rooms held through 9/5/19
Fireside Inn & Suites – Belfast
207-338-2090
Rooms held through 8/19/19
Ramada – Ellsworth
207-667-9341
Rooms held through 9/5/19
Comfort Inn – Ellsworth
207-667-1345
Rooms held through 8/31/19
Schedule and registration form coming soon!