STCW 2010 GAP COURSES
Leadership & Managerial Skills (MEMACE-827) | $1200
2019 Assessment Dates:
November 6
December 4
_______________________________________________________
Engine Room Resource Management (MEMACE 828) | $1100
2019 Assessment Dates:
October 10
November 7
December 5
_______________________________________________________
Management of Electrical & Electronic Control Equipment (MEMACE 829) | $1050
2019 Assessment Dates:
October 11
November 8
December 6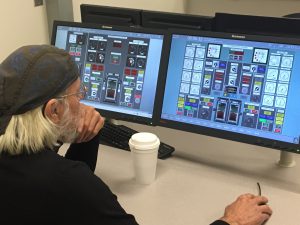 Each Gap course consists of 35 total hours. The first 27 hours are self-paced online. The final 8-hours are in a one day, face to face assessment at Castine. Certificates are awarded upon successful completion of the assessment.
Completion of online modules is a prerequisite for attending the assessment day. The system will prompt you to select a live session date to complete the course at Castine.
NOTE: Once you have started the online modules you can request an assessment date, but be aware you MUST complete the online modules to take the assessment (we verify!)
Up to 2 working days may pass from the time you register and pay to the time you receive confirmation and activation details for the online portion.  Please contact the Continuing Education Office if you completed registration/payment but did not receive activation details in an email from continuinged@mma.edu  (not the e-market) after two working days.
There is no limit to the number of students who can be online at one time and modules are self- paced. Progression through the courses includes a quiz or email exchange with the instructor at the end of each module before moving to the next module.  Instructors will also be available by email to answer content questions within 24 -48 hrs.
A list of assessment dates are available online, HERE.  You can also view our Maine Maritime Academy Continuing Education FACEBOOK PAGE
USCG Approval:
All three GAP courses satisfy the 46 CFR training requirements along with the specific tasks that are found in each course NVIC.
---
Merchant Mariner license holders must contact the US Coast Guard directly for particulars concerning their licenses upgrade or re-certification questions: Call the National Maritime Center at
1-888-427-5662 or visit online at Merchant Mariner Licensing and Documentation.
---