BASIC TRAINING REVALIDATION (MEMACE-718)
Basic Training Revalidation &  Advanced Fire Fighting Revalidation   |   $1,020
November 6 – 7   |    Register Now
December 4-5    |    Register Now
**NOTE: Advanced Firefighting Revalidation and Basic Training Revalidation are taught concurrently. You will receive the training and certificates for both classes within the same training days.
Basic Training Revalidation   |   $525
November  6 – 7  |   Register Now
December 4-5    |    Register Now
At this time there are no classes scheduled. Please check back for updates or email
continuinged@mma.edu
with any questions.
Participants: Minimum 6 / Maximum 20
This course is open to all seafarers who have previously been certified in Basic Safety Training. Must be capable of meeting the physical and professional eligibility requirements for STCW certification, and have at least entry-level mariner documents from USCG or a foreign flag state whose mariner credentialing organization will accept USCG documents, and have one year of sea time in the last five years and need to renew their endorsement for Basic Training.  The course covers all the competencies of Personal Survival Techniques and Basic Fire Fighting.
Please bring an extra set of clothes as you will get wet in the Academy's indoor pool.  Showers are available after class.
This course does not satisfy the requirements for the Advanced Fire Fighting Revalidation components – please see the Advanced Fire Fighting Revalidation course, offered separately if needed.
USCG Approval:
Applicants who successfully complete this course will satisfy the continuing competency requirements for Personal Survival Techniques and Basic Fire Prevention and Fire Fighting in STCW section A-VI/1, 46 CFR 11.302(d) (1) and (2) and 46 CFR 12.602 (d)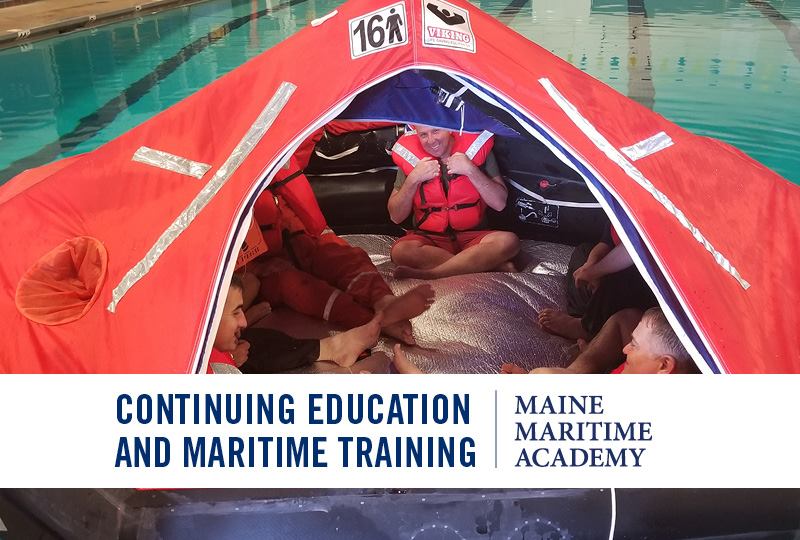 ---
Merchant Mariner license holders must contact the US Coast Guard directly for particulars concerning their licenses upgrade or re-certification questions: Call the National Maritime Center at
1-888-427-5662 or visit online at Merchant Mariner Licensing and Documentation.