NOTICE | COVID-19 Coronavirus Campus Events Update
This calendar will be updated regularly as the academic year progresses. When possible, we are transitioning to virtual events. Please see individual event listings for details and visit the Spring 2021 page for additional information.
Mariners Athletics Event Calendar
Apr 13 @ 6:00 pm – 8:00 pm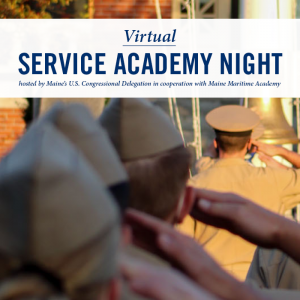 6:00 pm
To register for this event click here. For more information visit the Service Academy Night webpage. Read More...