Mariners Athletics Event Calendar
Nov
23
Mon
Advanced Polar Code Operations

@ Maine Maritime Academy
Pre-requisite: Basic Polar Code Operations
16-hours online coursework
24-hours on campus for classroom, simulator and final exam.
This course is a blended learning course consisting of 40-hours curriculum designed to meet the mandatory training requirements in Chapter 12of the International Code for Ships Operating in Polar Waters (Polar Code); and the supporting amendments to the International Convention on Standards of Training, Certification and Watchkeeping for Seafarers, 1978, as amended (STCW) and the Seafarers' Training, Certification and Watchkeeping (STCW) Code as required by the Polar Code /STCW 2010.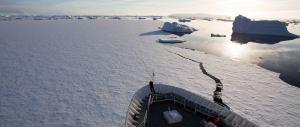 Dec
1
Tue
Qualified Assessor Online

@ Maine Maritime academy
Maine Maritime Academy's Qualified Assessor course is 100% online.
All assessments must be signed by a qualified assessor approved by the Coast Guard in accordance with 46 CFR 10.405.
This course provides the already qualified seafarer instruction and training in assessment techniques of competency, as well as appropriate guidance in assessment methods and practices. Each participant successfully completing this course will be able to:
Apply the international and national requirements concerning the training and assessment of officers and ratings on merchant vessels/platforms.
Determine and verify effective assessment procedures and methods.
Organize and administer, i.e. conduct, assessments to those requiring such.
This USCG approved course meets the training requirements of 46 CFR 10.405(a)(1) and 46 CFR 10.405(d) as well as STCW Code Section A-I/6 paragraphs 3 and 6. This course meets the requirements of the Qualified Assessor fundamentals as outlined as a requirement in USCG NVIC 19-14.